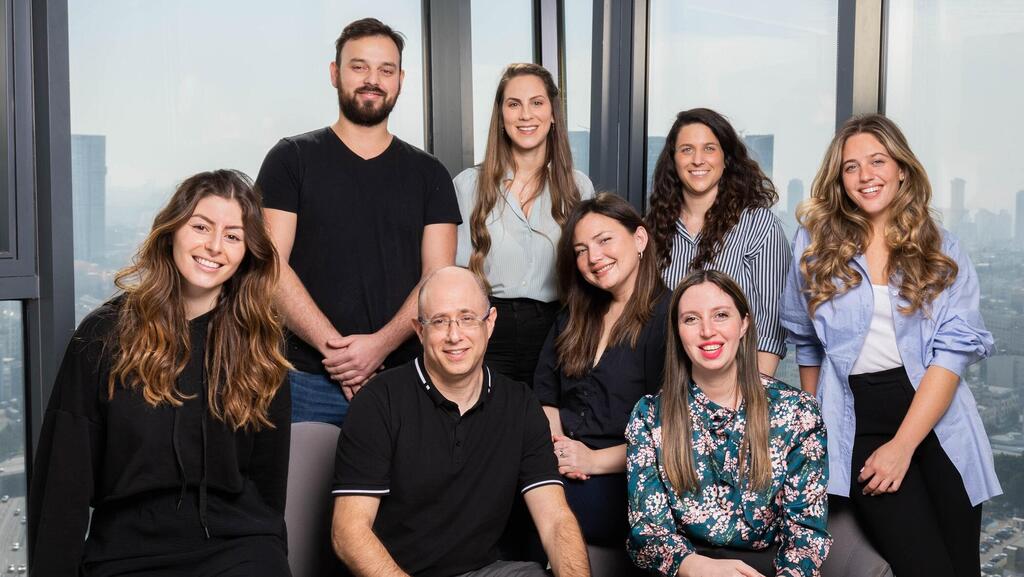 Livestream shopping platform buywith closes $9.5 million Seed round
The Israeli company enables brands and retailers who own e-commerce sites to use the buywith platform to host on-site livestream shopping events with thousands of participants watching in real time
Meir Orbach
|
15:08 25.05.2022
Israeli startup buywith, a livestream shopping platform, announced on Wednesday that it has completed a $9.5 million Seed round. The company will use the investment to meet surging customer demand and grow its sales, marketing, and R&D teams across the globe, focusing on North America.
The Seed round was led by igniteXL Ventures, a Silicon Valley-based global fund with a special focus on technology-driven beauty and wellness investments. "Given the explosion of livestream shopping in Asia, we are about to witness the rapid growth of this channel in the West. Unlike other Livestream shopping solutions, buywith hosts live shopping sessions directly on the brand's website, meeting the customers where they are and increasing the conversion rate to unprecedented levels in eCommerce," said Claire Chang, General Partner at igniteXL Ventures.
Other notable investors include Fab Co-Creation Studio Ventures, founded by Odile Roujol, former CEO of Lancome, Alibaba.com's former President of North America and Europe, John Caplan, and Alibaba.com GM of North America, Kevin Ambrosini, Regah Ventures, Irani CVC, the venture arm of Factory54, the leading luxury retailer in Israel, and True Global, the UK-based e-commerce, and retail fund.
The company was founded in 2018 by Adi Ronen Almagor and Eyal Sinai. It has offices in Tel Aviv, has recently registered an entity in the U.S., and is opening offices in the UK to expand its European market presence.
The company enables brands and retailers, include Walmart, who own e-commerce sites to use the buywith platform to host on-site livestream shopping events with thousands of participants watching in real time. The livestream features influencers, celebrities, experts, and brand representatives who take viewers on a shopping trip on the site, recommend lifestyle products and guide them how to use them, while providing authentic tips that help end users choose the right products for them. During the livestream you can ask questions in the chat as well as get more information from the brand Itself as well as receive exclusive benefits for purchases.
buywith is also launching partnerships with Steve Madden, Charlotte Tilbury, and other global brands thanks to the platform's fast and easy to implement integration, patent-pending technology, and an engaging, interactive and guided shopping experience, which until now has only been experienced in physical retail stores.
After a series of integrations, the buywith platform has delivered an 8X increase in eCommerce conversions, an increase of around 40% session engagement rate, and an average 10x ROI.
buywith is launching a self-serve marketplace where brands can select the host for their Livestream shopping sessions directly from the buywith's growing vetted content creators community. Along with the technological superiority, this is another unique selling point that enables brands to easily scale their Livestream shopping campaigns with influencer-led sessions.