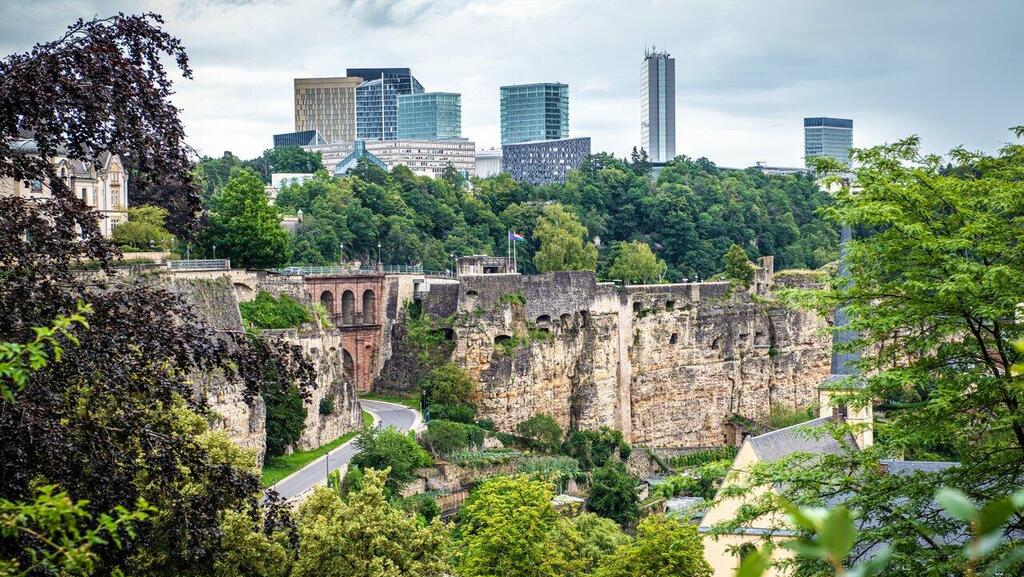 Small countries with strong impact
Israel is widely renowned as a dynamic start-up nation. Yael Idan, Business Development Manager at LTIO Tel Aviv, speaks about the similarities between Israeli and Luxembourg start-up ecosystems and about why Luxembourg can be an attractive springboard to Europe for companies from Israel
Sponsored Content
|
10:15 06.06.2022
How does the Luxembourg start-up ecosystem compare to that of Israel?
Yael Idan: "Israel and Luxembourg are small countries with strong impact where business networking is very important. People are happy to help each other and provide friendly introductions to key contacts. After decades of development, the Israeli start-up ecosystem is obviously more mature than the one in Luxembourg, but the Luxembourg start-up community has been experiencing considerable growth over the last couple of years that has been very impressive to watch. I'm proud of being part of the efforts to develop it further."
Why is Luxembourg an attractive destination for Israeli start-ups that want to expand abroad?
"Innovative start-ups need to expand globally from very early on. Even though the ecosystem in Israel is very dense and developed, Israeli start-ups target the international market almost from day one. In order to go international, they need a base in Europe. This is where Luxembourg comes in. After hearing about what Luxembourg has to offer and meeting the people, many start-ups here are pleasantly surprised."
What business sectors in Luxembourg are most interesting?
"Fintech and cybersecurity, where Israel is a front runner, are the obvious ones. Luxembourg is of course renowned for its financial industry. Space is another one where Luxembourg is well known. Israeli start-ups in this field naturally contact us at LTIO Tel Aviv as they know that Luxembourg is the EU capital in space.
Other topics that we have been promoting in Israel over the past three years include smart mobility, smart cities and industry. They are all linked to technologies such as industry 4.0, supply chain management, artificial intelligence, sensors, connectivity and so on – fields in which Luxembourg's strengths are becoming increasingly well known in Israel. We have seen some good results thanks to the great work and joint efforts done with our colleagues at the Luxembourg Ministry of the Economy and Luxinnovation, the national innovation agency."
Are there any support measures in Luxembourg that are particularly interesting for international start-ups?
"There are plenty of interesting opportunities. Israeli start-ups often ask us for advice and information concerning grants and funding opportunities, but looking for business and networking opportunities that can help them expand and grow is equally important. As an LTIO, we do our best to point each start-up in the right direction depending on their needs.
Over the past few years, Israeli companies have participated in various programmes in Luxembourg such as the Fit 4 Start acceleration programme, the fintech accelerator Catapult: Kickstarter and the incubation programmes of Technoport. Venture capital funds such as the Digital Tech Fund are also very appealing for international start-ups."
What initiatives in Israel do you find useful to boost the synergies with Luxembourg?
"Over the past few years, we have clearly seen the growing added value and power of Israeli business communities in the start-up sphere and how they can drive ecosystems forward. New business communities are born with financial and operational backing from the government and non-profit organisations.
One good example is the EcoMotion Community, which has placed Israel's smart mobility sector on the international scene in just a couple of years. An even younger baby is the PLANETech Community that saw the light of day last year, and which I believe has good potential to contribute to Luxembourg's objectives in the field of climate tech. In addition, we work with the Luxembourg House of Financial Technology (LHoFT) to develop synergies with the Israeli fintech community."
If an Israeli entrepreneur would ask you for a good reason to come to Luxembourg, what would you say?
"An Israeli person living in Luxembourg once told me that he never felt like a foreigner, and I think this sums up the atmosphere well. The vibes are very welcoming, there are lots of cultures and everybody speaks English. Luxembourg is the best choice in Europe – living in such an international and open environment is a great experience not only for business, but also for life. Frankly speaking, I wish I would have the opportunity to do it myself."
For more information on how to grow from Luxembourg >>