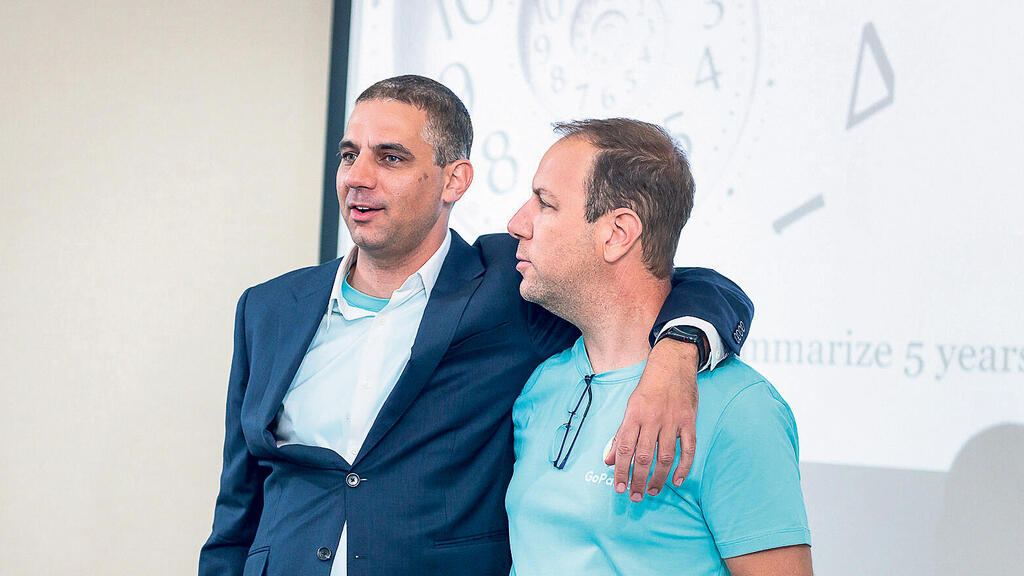 GoParrot focused on growth after $50 million acquisition by Block
The Israeli-founded startup enables restaurants to connect more easily and directly with customers through omnichannel software, providing a customizable white-label app that merchants can design to be unique to their brand
Orna Yefet
|
10:47 07.06.2022
After being acquired by fintech giant Block for $50 million last month, Israeli-founded digital ordering and marketing platform for restaurants GoParrot is aiming to continue its growth.
The startup enables restaurants to connect more easily and directly with customers through omnichannel software, providing a customizable white-label app that merchants can design to be unique to their brand. Through the app, buyers can place orders while also viewing top-selling items and deal popups for enhanced personalization. Restaurants can also increase buyer retention by offering consumers an easy way to track loyalty rewards. In addition, GoParrot provides restaurants with advanced marketing software that offers multi-stage automated efforts for campaigns around abandoned carts, holidays, and more.
GoParrot was founded in 2017 as a platform for ordering food from restaurants. The company's application initially connected customers and restaurants through Facebook Messenger and partnered with the Eataly Italian marketplace in New York.
"The application operated through a bot that communicated with the customer and asked them what they wanted to eat. The bot would then find the suitable restaurant at Eataly, display pictures and offer to order," CEO and co-founder of GoParrot Yaniv Nissim told Calcalist. "But the start was tough as there was only a limited selection of restaurants at Eataly and customers didn't place orders. I printed 20,000 flyers and handed them out in the market every morning. I realized that ordering through Messenger is no simpler than ordering online."
After the platform didn't take off on Eataly, Nissim decided to pitch an offer to restaurant chain Westville, which asked GoParrot to build them a website for orders that would automatically connect to their checkouts. Nissim and co-founder and CTO Ariel David decided to set up an R&D center in Moldova in order to cut costs. They raised $100,000 and recruited five employees in Moldova. The company now employs 60 people, with the platform being available in the U.S., Canada, Australia, and the UK.
Following the partnership with Westville, GoParrot also began to collaborate with digital payment and financial services companies. The first such company was Square, co-founded by Twitter founder Jack Dorsey, which ultimately changed its name to Block. Another American fintech company with which it partnered was Toast, a restaurant point of sale and management system. GoParrot's system connected directly to Toast's platform so that when a customer placed an order on a restaurant's website or application it would automatically be printed out in the kitchen of the relevant restaurant and the delivery person would receive a notification to head to the restaurant to pick up the order.
"In Israel Wolt charges restaurants 30% of the price of the order, but we connected with delivery companies that only charged 10%," noted Nissim.
GoParrot has raised a total of $4.2 million since its founding and is aiming to build on its current client base following the acquisition by Block. "We work with Juice Press, which has over 100 branches, as well as with PJ's Coffee, Westville, and Bareburger. In total we had over 250 clients and over 2,000 restaurants who used our services during 2021," said Nissim.