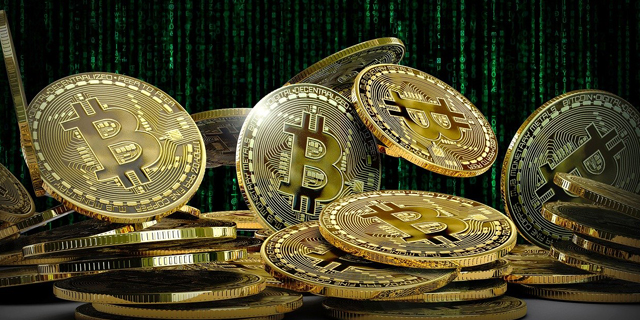 Analysis
Crypto markets shake-up: Why you should care even if you don't have Bitcoin
More than $30 billion was invested in crypto companies in 2021. Among the investors are also pension funds, which will absorb a significant portion of the losses of the collapsing companies. But blockchain is here to stay, it's just a matter of finding the right business model for it
Sophie Shulman
|
15:03 14.06.2022
Even someone who smiles in relief at the assumption that they are not exposed to crypto investments, should be concerned. In the last two years, more and more traditional and seemingly solid investment funds have flocked to companies that deal in digital currencies. Celsius, ironically, is one prime example of this as a company that managed to get in their last round of recruitment in October 2021 an investment of hundreds of millions of dollars from the Canadian Teachers' Pension Fund in Quebec.
The Teachers' Fund is not the only solid investor tempted to invest in the blockchain world according to the inflated values of 2021. The well-regarded investment fund Bain Capital, like the aggressive Tiger Global, also invested at a similar value in BlockFi, Celsius' American competitor.
A whopping $30.7 billion flowed last year into the accounts of crypto and blockchain companies and paradoxically the high pace was maintained even recently, with $12.5 billion invested in companies in the field since the beginning of the year. Israeli companies star on the list, with Fireblocks raising half a billion dollars at a value of $8 billion, including from pension funds. Two weeks ago, Starkware from Netanya raised $100 million at a similar value from several reputable funds.Fter
Celsius' $400 million round of funding at a value of $3 billion was defined by the company's founders as a kind of "F… you money". The company did not really need it, but as co-founder Daniel Leon stated in an interview with Calcalist last year: "The purpose of the recruitment is to kill all doubts. They should stop asking me why Celsius is not a pyramid. These investors have much more to lose than I do."
Leon had many unfounded statements in the same interview, which are becoming ever clearer today, including "Celsius' secret sauce is risk management" and, "for us there are three sure things: taxes, death and Celsius paying interest." His statement about investors however, was correct and accurate. They have a lot more to lose. While Leon and the other founders of Celsius, CEO Alex Mashinsky, and Nuke Goldstein, VP of technology, will come out of their crypto adventure with a little more than a damaged image, that will also be forgotten over time by the noise of the overall collapse in the industry, the "widows and orphans" funds are the ones that will absorb the actual loss.
These are not just the large sums that in the case of Celsius and other recent crypto projects, like Terra Luna, will be wiped out. The levels of value at which the fundraisings were conducted in the field will make it difficult for companies, even those that manage to hold on, to carry out higher-value fundraising rounds, and will force the funds that have invested to recognize the loss.
The average value of crypto and blockchain companies is exceptional even in comparison to hot areas such as fintech and cyber, not to mention the entire technology industry. If the average value for late-stage tech companies raising funds fell by 14% this year to about $700 million, according to PitchBook data, then the value of similar sized digital currency companies has actually doubled to almost $4 billion.
Already today, such a value can not be justified for startup companies, as even exchange giant Coinbase saw its market cap drop to around $13 billion yesterday, one-fifth of the $85 billion valuation at which it went public last year. Shares of the crypto exchange fell 17% yesterday during trading on Wall Street following the announcement by Celsius, and after crypto exchange Binance also announced a temporary halt in bitcoin withdrawals.
The field of crypto is still perceived by the public and also by many investors as a kind of esoteric side event that does not affect those who did not enter it knowingly, but that is a mistake. Blockchain in 2022 is the Internet of 2000. It is an important invention that has not yet found the proper use case and the right business model. In the meantime, it suffers from the same childhood illnesses from which the Internet suffered in the dot.com bubble. Only then it was Eye Balls and Killer App that were the catchphrases. Today's trend is shortcuts such as HODL - hold on for dear life, or SAFU - secure asset fund for users. A little more elegant and sophisticated, but the losses are the same.