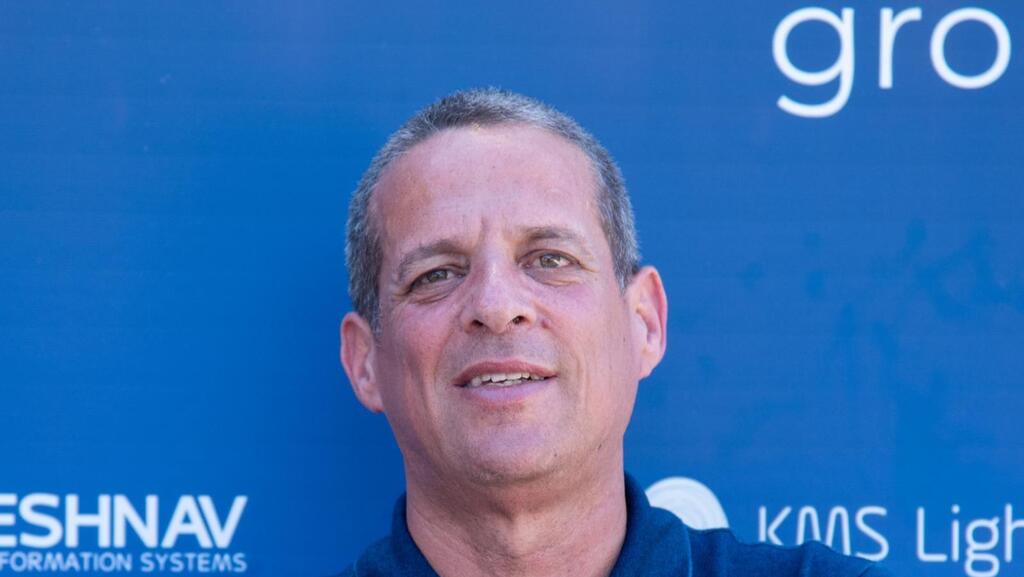 Opinion
Offshore in Europe: Does the old continent hold the solution for the tech employee shortage
"While the challenges of recruiting employees are being experienced globally, in Israel they're having a severe impact. We anticipate that in the coming year and the years immediately following it, this will be the ongoing trend despite changes to markets," writes Alon Reiter, VP HR & OutSourcing at Aman Group
Alon Reiter
|
10:36 16.06.2022
For the two years prior to the current crisis, the information technology industry showed robustness and stunning growth. In the past year, 2022, global IT budgets have increased by some 5.5% relative to the previous year.
The Covid-19 crisis and its immediate aftermath proved the advantages of investing in technologies. We saw this happening in diverse fields such as increased online purchases, and upticks in distance working, now labeled the hybrid model, both of which raised dependence on IT. Usages have vastly changed, and countless organizations made the digital transformation while developing innovative business models.
The pandemic period brought about fundamental changes in norms of consumption, and caused countless consumers to adopt streaming services, online shopping and no-contact payments for the first time.
Among the ensuing issues which needed to be addressed, we saw a simultaneous rise in cyber risks due to the increased use of online systems. Cloud infrastructures also showed continued growth resulting from higher demand for larger storage capacity. The IT industry predicts that hybrid cloud computing will continue being the main technological platform for many organizations over the next five years.
Taken together, these trends influence the IT job market, which is experiencing significant challenges in recruiting employees, leading to a sharp rise in salary costs. While these same challenges are being experienced globally, in Israel they're having a severe impact. We anticipate that in the coming year and the years immediately following it, this will be the ongoing trend despite changes to markets starting from the second quarter (April). Even with a trend of reduced costs for some technological companies, there's still a huge deficiency of some 20,000 experienced people, for which the job market has yet to provide solutions.
Only those organizations and companies making smart moves to resolve this deficiency will be able to overcome the current disparities. Possible options are few: retaining the current pool of employees (which means no increase to the job market's scope); finding senior employees from the Israeli job market by enticing them away from other local companies (which creates a deficiency in those other companies and definitely doesn't increase the job market's scope); training inexperienced or partly experienced employees (which will increase the job market); enlarging the supply of developers through external sources, and here we mean professional employees from other countries using the offshore method.
The country where the most external employees have been recruited as support for the Israeli job market up to the start of 2022 was Ukraine, with over 15,000 people employed by the Israeli marketplace. But the war with Russia is extending and creating new challenges, leading Israeli companies to seek alternatives. Some of these focus on other eastern European countries, among them Poland (to which thousands of Ukrainians fled), Bulgaria, Moldova, Romania and more.
Most western European countries with a technological workforce have a high cost of living. The only one which doesn't is Portugal, which has the same population numbers as Israel at close to 10 million, an uptick in development and investments in recent years, countless university graduates who speak quality English, is relatively safe and has access to reserves of developers who can be brought from Brazil by special arrangement between the two countries.
We're currently seeing that some 25% of Aman Group's own personnel recruitment is being carried out by the various European branches and offshore systems we've set up in Portugal, Poland, Serbia, Saint Petersburg in Russia, and Ukraine. The method has proven itself, enabling us to address the needs of numerous companies and organizations in the marketplace. Among them are startups and high-tech companies as well as banks, credit card organizations, industrial companies, and global transportation organizations which understood that excellent employees can be found at a cost that is 30% lower and managed via remote teams. A very similar recruitment model is used for employees in Israel, with interviews being conducted on Zoom. Following the employee's onboarding, the employee joins the project and works via the hybrid model from her or his home, and our offices. This lets us additionally overcome issues of data security, reliability checks for employees conducted in their first language, and integrating them into the team. Work hours are almost identical to Israel's, and on days when Israel is not working, such as Fridays and Jewish festivals, the overseas teams keep things going and vice versa. Managers make professional trips to the employees; employees also travel to Israel to acquaint in real time with the project they're working on.
Of course companies branding themselves well and investing strongly in salary incentives will retain their current employees and recruit new ones more successfully but that will only be at the expense of other companies not branding themselves as enticingly.
A true increase in the marketplace will only occur if inexperienced graduates are trained and workers are recruited from other countries.
Alon Reiter is VP HR & OutSourcing at Aman Group