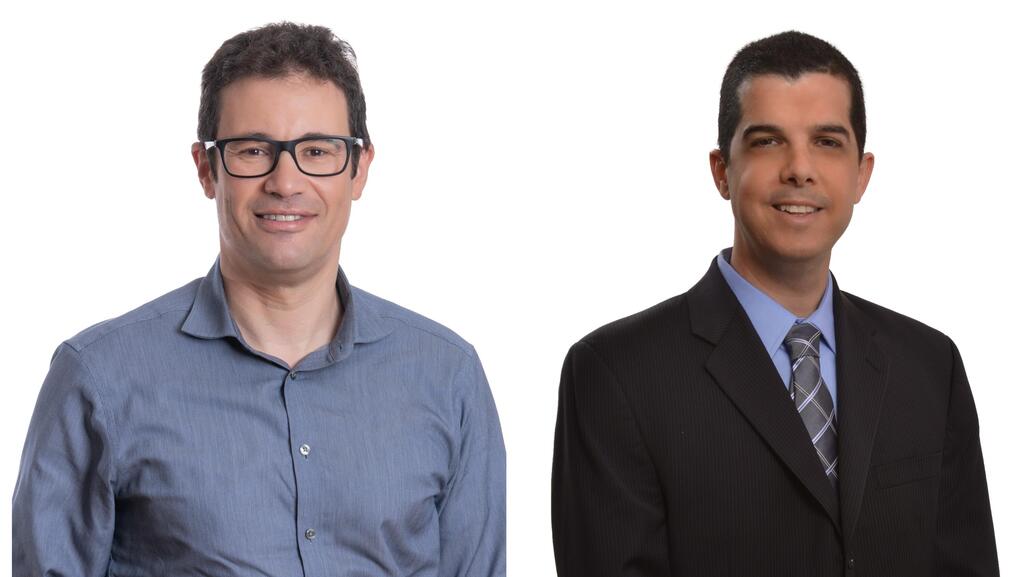 Law Gateways
Herzog Fox & Neeman: Living and breathing high-tech
The Israel-based law firm has been behind some of the biggest tech deals in recent years
"You need a lawyer who specializes, lives, and breathes high-tech – this is a unique field with completely different mechanics from all the other practices," explained the tech experts of Israeli law firm Herzog Fox & Neeman. "Your lawyer and firm should be your trusted advisor - someone who meshes well with your business and understands the needs of your industry, someone who can support you and your business in those crucial first years and make sure you're in compliance with applicable legal business/industry requirements thus preventing legal problems that could hurt your business down the line."
Herzog Fox & Neeman is one of the top Israeli law firms participating in CTech's Most Important Gateways to Israeli Tech series. The heads of the firm's tech department answered a series of questions asked by CTech about their involvement in the Israeli ecosystem and share some insights relating to the industry and its place within it.

Name of firm: Herzog Fox & Neeman
Tech sectors of expertise: New Media & Internet, SaaS, Enterprise Software, Life Sciences, Digital Health, Automotive, Semiconductors, AgroTech, Cybersecurity, Fintech, Gaming, Cryptocurrency, Energy
Number of lawyers in the tech and VC departments: 52
Heads of department: Hanan Haviv & Yair Geva
Notable clients:
H2Pro, Deep Instinct, Fundbox, Theta Ray, Oosto (AnyVision), Augury, Goldman Sachs, K1, Minute Media, Porsche Ventures, Remagine Ventures, Hyperwise Ventures, VGames, Perforce, NetApp, Wix
Notable deals in 2020-2022:
Mellanox acquisition by NVidia for $6.9 billion.
NetApp acquisition of Spot.io for $450 million
PandoLogic acquisition by Veritone for $150 million
Schwarz Group acquisition of XM Cyber
Zeekit acquisition by Walmart
AnyVision - Series C Funding of $235 million
Fundbox - Series C Funding of $176 million
Fabric - Series C Funding of $200 million
Augury - Series E Funding of $180 million
Autobrains - Series C Funding of $120 million
Following the SPAC and IPO boom in 2021 - What trends are you expecting for the upcoming short and medium-term?
I think it is safe to say that the cybersecurity sector will continue to attract founders and investors alike, especially in Cyber Defense. However, as the landscape of cybersecurity solutions and services is highly saturated, it requires entrepreneurs and startups to work extra hard on their commercialization ability, differentiation, and added value. We also believe that the reduced opportunities for capital market transactions will lead to a high volume of M&A transactions.
Will we continue to see funding rounds at the fantastic valuations we saw last year? Why?
I think we are in a correction process. We already see some slowdown in the valuations of tech companies, investors are not prepared to invest larger amounts at higher valuations as before, and startups may need to settle for a lower valuation. This is especially the case in late-stage financing rounds when there are clear public company comps, and over time, it is likely to affect earlier rounds as well. Some companies may prefer raising capital through loans rather than venture capital equity deals to increase the value of their companies.
What is the most important process Israeli high-tech has experienced over the past two years and where does it leave the industry?
We saw that Israeli companies took advantage of the availability of funding, both in public markets and in private fundraising, to raise significant amounts of funds, allowing them to attempt to become market leaders in their segments and not just technology providers. This shift pushed a large cohort of Israeli companies to grow globally, both organically and through M&A activity. In many cases, this change occurred while maintaining headquarters in Israel and making available positions that are not only R&D functions.
In addition, and although we almost forgot, I would say that the coronavirus pandemic was the most important lesson learned by Israeli high-tech. The pandemic imposed lockdowns and the necessity to connect, communicate, and work remotely, which has accelerated the digitalization across the border in our lives. Luckily, Israeli high-tech consists of resourceful entrepreneurs and companies that were quick to spot the opportunities and the funding options, and after a few uncertain months, we started to see Israel's tech attracting increasingly large investments and achieving significant commercial success.


What are the business/cultural/economic differences between Israeli and foreign VC investors?
Israel is a small place allowing for a close-knit tech and VC community where everyone knows everyone. Due to its size, openness, and directness, the Israeli investment culture makes the market more open to cross-fertilization and cooperation and seems to be more collaborative and open than its international counterparts.
The Israeli VCs often help early-stage startups and give them advice and feedback, even before these startups need their financing. The Israeli investor is usually much more present and deeply involved, whether it is taking a seat on the board or taking an active role in helping to push the company to success.
Foreign investors may give the company higher valuations than Israeli VCs but they are usually more passive and less involved, and we can see that they often do not do a full optimization of the transactions.
Why aren't there enough Israeli institutional investors in tech? How should they be encouraged?
As a matter of fact, we actually see Israeli institutional investors much more active in tech investments. They invest both as limited partners in funds, and some of them invest directly in tech companies. This is due to more encouragement from the government and building internal resources that are familiar with such investments.
Are there any sub-sectors that seem riskier to you?
New markets are typically riskier because of the unclear landscape of how the market will develop. Two segments that come to mind are Metaverse and quantum computing.
What is the most important thing an entrepreneur should focus on when selecting a law firm?
First, you need a lawyer who specializes, lives, and breathes high-tech – this is a unique field with completely different mechanics from all the other practices.
Your lawyer and firm should be your trusted advisor - someone who meshes well with your business and understands the needs of your industry, someone who can support you and your business in those crucial first years and make sure you're in compliance with applicable legal business/industry requirements thus preventing legal problems that could hurt your business down the line.
A "one-stop-shop" – During a startup's life, the legal services are very variable and dynamic, so it is important to have a law firm that can give you 360° legal services in one place with one key partner who handles the company.
Basic mistakes made by entrepreneurs:
Founders' Agreement – Many founders underestimate the importance of having a founders' agreement even though it is the baseline for how your co-founder relationships will work in the future, how your company is structured, and what each owner brings to the business. Do not skip this crucial step!
"Clean" IP - As an entrepreneur, you must have "clean" ownership of any intellectual property (IP) that is critical to the operation and success of the business. In Israel, many startups start with research and development from academia or medical institutions, but they usually overlook the fact that they need to make sure that the IP is indeed theirs, is clean, and can be commercialized.
"Smart Money vs. Dumb Money" – Many founders may jump on the first funding offer they get, so overwhelmed with excitement and big hopes they often forget to stop and think about how the investor can help them down the road besides funding. "Smart Money" investors have access to valuable information that allows them to evaluate what is going on in the market, connections to the ecosystem, and the corporations you need to grow your business.
What are the most important parameters for a law firm when deciding to represent an entrepreneur in a deal, and what would be a reason to turn down an entrepreneur?
The founders and the people behind the company are the most important. They need to be passionate about their venture with a clear vision of what they want to accomplish and how they will do it - the rest we can figure out together.
What are the most crucial stages of a deal?
From our experience, the most important step is when the main parameters of the transactions are determined. Usually, it is when the Letter of Intent is negotiated, but it can be even earlier. Typically, at this stage, the startup has the most influence on the transaction structure and economics. When getting to this stage, it is advisable to consult your lawyer and other advisors to identify the key issues for the transaction and make an informed decision on what to advance at this stage and what to postpone to later stages.