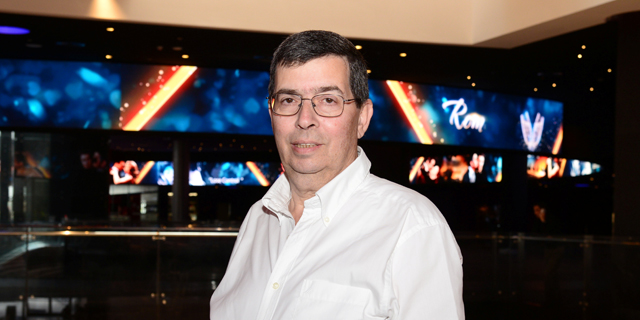 Convicted Cineworld CEO: "We were the second largest cinema chain in the world. It all collapsed"
Mooky Greidinger was convicted as part of a plea bargain in which he admitted that a movie distribution company controlled by Cineworld violated the terms of a merger by not distributing eight films to its competitor, the Lev cinema chain
Tomer Ganon
|
10:41 29.06.2022
Movie mogul Mooky Greidinger, the CEO of Cineworld, the world's second largest cinema chain and the controlling owner of movie distribution company Forum Film, was convicted in an Israeli court on Tuesday for violating the terms of a merger by admitting to refusing to distribute eight children's films to the Lev cinema chain in Tel Aviv, a rival of his Rav Hen chain.
During the court hearing, Greidinger revealed the current state of Cineworld. "We were an unprecedented success story. I don't think there are many Israeli companies that reached a status similar to the world's second largest cinema chain. But two-and-a-half years ago our life's work collapsed. Over the past two-and-a-half years, because of Covid-19, I've been fighting every day to save what we have built. I hope we succeed but it isn't certain. The company's debt grow because of the pandemic and our share price dropped by 93%."
According to the plea bargain, Greidinger will receive a fine and a suspended prison sentence. "This is a difficult moment for me. A criminal conviction is not something I was expecting after so many years."
Greidinger's grandfather started the family cinema business back in 1930 when he acquired a theater in Haifa. He would expand with an additional cinema in Tel aviv and in 1967 the family's Forum Film distribution company signed a deal with Disney. Mooky joined the family business in 1976 and turned the local chain into a global empire. In 1997 he began setting up cinema chains in eastern Europe, initially in Hungary and then in Poland, Romania, and the Czech Republic. In 2014 he merged his company with UK-based Cineworld, becoming the largest shareholder of the merged company. In 2017, Cineworld announced it was acquiring Regal Entertainment Group for $3.6 billion, giving it more than 9,500 screens in 10 countries and making it the second largest chain in the world. In 2020, Cineworld was on course to buy Canada's Cineplex Entertainment for $1.65 billion and become the world's largest cinema chain ahead of AMC Theaters. However, the outbreak of Covid-19 changed everything and Cineworld announced it was abandoning the deal in June of that year.