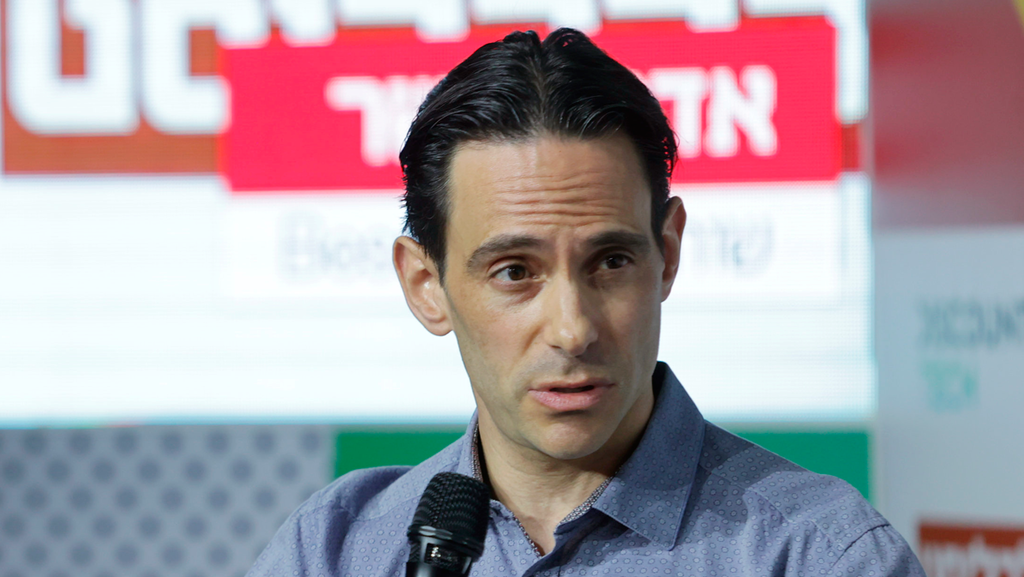 Unicorns Forum
"Unicorns are fiction and don't reflect the reality of any startup"
Adam Fisher, Partner at Bessemer Venture Partners, was speaking during the Unicorns Forum. "We experienced two-and-a-half years that in retrospect were a bubble"
Doron Broitman
|
13:26 29.06.2022
Adam Fisher, a Partner at U.S. venture capital fund Bessemer Venture Partners, is one of the most notable investors in Israel. Bessemer invests in companies in all stages, with past investments in Israel including Wix and Fiverr. In an interview with Calcalist's Meir Orbach during Wednesday's Unicorns Forum, Fisher explained why he's against the term unicorn, what he believes should replace it, and where he sees the markets heading.
Up until not long ago every company wanted to be a unicorn, but now this has become a word that should almost not be uttered?
"It was only over the past two years that we understood what this word actually means and how popular it had become. My first unicorn came in March 2020, which is just a little over two years ago. But now we have already reached over 1,000 unicorns across the world, including over 100 in Israel. Anyone who understands these companies' actual financial situation realizes that this is actually meaningless."
We reached a situation where companies with very little revenue became unicorns. This devalued the term.
"I think that our luck is that most of the unicorns in Israel were okay and still have the potential to grow. But there were some unicorns who reached that status even though, in my opinion, they still have a lot to prove. They will struggle to raise more money in the next two years."
We seem to be living in a very confusing reality. On the one hand we had a company yesterday raise $90 million, but on the other hand we are hearing of dozens of people being laid off every day.
"From the outside it seems confusing but from the inside you understand that there are many different situations. There were companies that raised a lot more than they needed out of fear that if they don't raise more they won't reach their goals. These companies can slow down and can always find places to cut. These companies are still recruiting people and growing."
Where are we headed next?
"My partners and I claim that unicorns are fiction and don't reflect the reality of any startup. This is a situation in which it is the investors and not the entrepreneurs setting the value of the company. The next big thing is Centaurs, companies that reach $100 million in revenue. These are companies that have a product with a market fit and can control their growth. It could be a company that has raised a lot of money and is a unicorn, but regardless, this is a company that won't disappear. We have 25 such companies in Israel at the moment and I expect there will be 25 more in the coming year."
Over the past two years the only thing anyone was talking about was growth. No one mentioned efficiency or profitability.
"We experienced two-and-a-half years that in retrospect were a bubble. What characterized this period was growth at all cost. Now we are talking about efficiency and burn rate. Profitability is still a far-fetched term. I don't think that every small company that just raised $20 million should be talking about profitability. Still today we look at the business model and the sector more than we do at the bottom line."
Do you think the tech industry in Israel will exit the crisis stronger than it entered it?
"I'm more optimistic than most people in the industry and I think we are going back to 2019 not 2009. That doesn't mean that we are about to enter a bubble, but that we are going to have saner market valuations and a greater focus on efficiency. It might take two years to get there because it takes the industry time to understand what happened. Companies that aren't currently raising funds don't understand the new situation, what their value is and how hard it is to raise money."