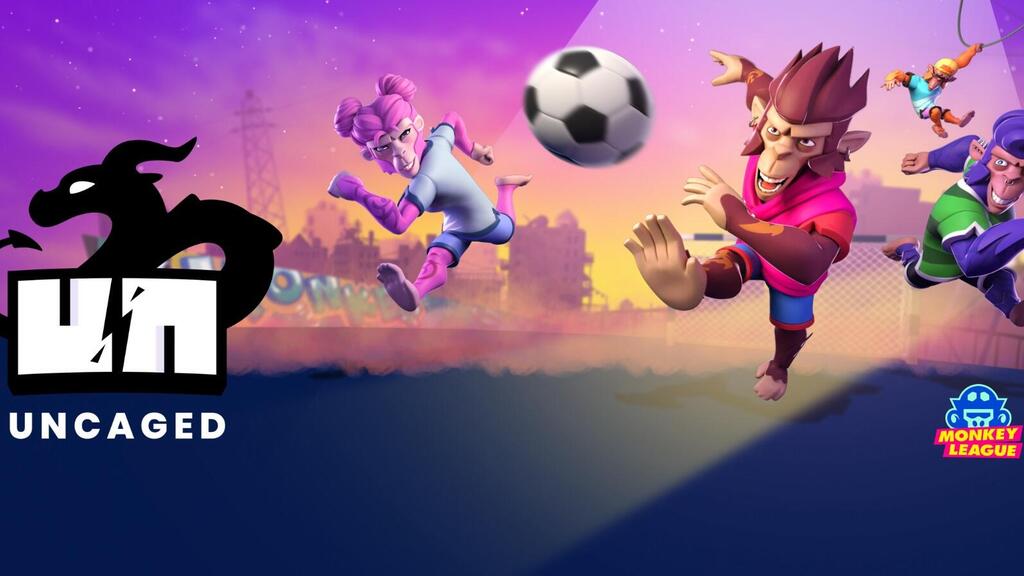 Web3 gaming studio UnCaged, builder of MonkeyLeague, raises $24 million Series A
The Israeli startup developed its esports franchise on its own platform, which is also designed to support both Web3-native studios and Web2 development houses looking to jump into the crypto gaming ecosystem
Israeli gaming startup UnCaged Studios, known for developing the first AAA Solana game MonkeyLeague, has raised a Series A equity funding round of $24 million. The raise includes some of the largest names in the gaming space, including Griffin Gaming Partners, Vgames, Maverick Ventures Israel, Drive by DraftKings and 6th Man Ventures.
The Series A raise follows an earlier $4 million tokens presale for MonkeyLeague.
Through its own platform, Game OS, the studio's first release is an esports franchise called MonkeyLeague. In addition, UnCaged leverages Game OS to co-develop with and support game studios by providing core technical functionality, infrastructure, and live operations services. The platform is designed to support both Web3-native studios and Web2 development houses looking to jump into the crypto gaming ecosystem. Game OS takes care of many Web3-only technical aspects of launching a successful game, such as User and Economy Management, a Wallet integration, token custody, and technical NFT frameworks.
Despite the tough market situation in mid-2022, UnCaged succeeded in raising a large sum at what it has called "a significant valuation." The funds will be used both to continue developing MonkeyLeague and future games within the franchise while also building out a top tier gaming infrastructure for Web3 games.
UnCaged is led by the brothers Raz and Tal Friedman. Raz Friedman, previously CPO at Playtika, serves as the company's CPO. Tal Friedman, former General Manager for Playtika's House of Fun, serves as the studio's General Manager.
The company's chairman is Shahaf Bar-Geffen, the former founder and CEO of COTI.
"Raising a major round in this market environment definitely became harder, and our success a clear testament to the skill and execution of our team," said Raz Friedman. "We will use this funding well to bring about the next wave of adoption from game developers and users."