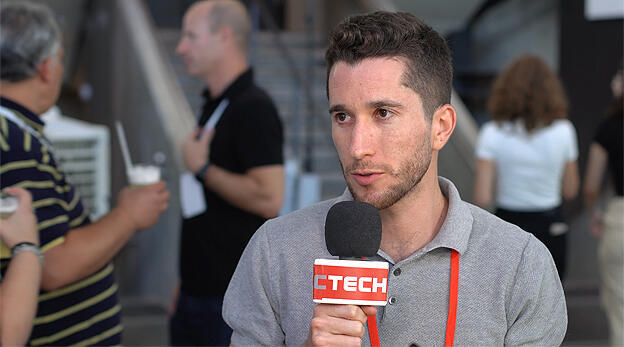 CTalk
"We are addressing social challenges and humanitarian crises through technology"
Assaf Shmuelevitz, CEO of Lev Kachol, explained how the company creates a positive social impact in an interview at the 'Entrepreneur of the Year' event hosted by Unistream
Noa Gadot
|
10:39 26.07.2022
"We are using AI and IOT technologies which help us connect between organizations and volunteers, and between local and international organizations." said Assaf Shnuelevitz, CEO Lev Kachol, speaking in an interview with CTech at Unistream's 'Entrepreneur of the Year' event last week.
Shmuelevitz shared the company's mission, explaining that "Lev Kachol set as a common platform allows rapid and smart synchronization between needs and resources. Lev Kachol enables all sectors of society (technology/business and civil/public) to engage efficiently where needed, in order to collaborate in a crisis or to produce technological or operational solutions to address social challenges."
When asked what tips he has for Unistream's entrepreneurial youth, Shmuelevitz stated: "It's better to make your product good than wait for it to be perfect. I am a big fan of the agile model. I think in the Ukraine arena we saw this in the best way - it was better to release a version at the beginning and then receive feedback from the users and then change the product a bit. I call it "product fit." In addition, always forecast the next gap and prepare to be relevant to address it."
Unistream trains thousands of youth from the periphery from all sectors, and offers them a real and worthwhile opportunity to succeed in life, develop a meaningful career and integrate into the business world in the future. Together with a huge business community numbering 4,700 senior business executives, Unistream trainees establish start-up companies while still in high school, and turn an idea into a groundbreaking venture with the aim of making a difference in the world.
You can watch the full interview in the video above.