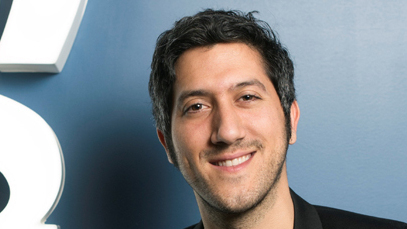 Taboola laying off 6% of workforce, a total of over 100 employees
Founder and CEO of the digital advertising platform Adam Singolda sent a letter to the employees announcing the cutbacks, which include a plan to reduce costs by $38 million
Sophie Shulman and Meir Orbach
|
21:54 13.09.2022
Taboola founder and CEO Adam Singolda sent out a letter to the company's employees on Tuesday announcing a significant cutback plan at the digital advertising company. The plan will see 6% of the workforce leave the company, accounting for over 100 employees, with Taboola currently employing over 2,000 people.
Singolda also revealed that the company will be cutting $23 million in marketing and event expenses and another $15 million in capital expense during 2023.
Taboola went public last year via a SPAC merger at a $2.6 billion valuation, but currently has a market cap of just $590 million. Nevertheless, Taboola has displayed some impressive growth recently, registering Gross Profit of $116.4 million and GAAP Net Loss of just $5.0 million in the second quarter of 2022.
The company expects to end 2022 with revenue of $1.45 billion and $595-$615 million in ex-TAC Gross Profit.
Taboola has significantly grown its workforce through acquisitions since going public. The company acquired U.S. company Connexity from Symphony Technology Group for approximately $800 million in July of 2021. Connexity is one of the largest independent e-Commerce media platforms in the open web, serving over 1,600 direct merchants, and 6,000 publishers. Earlier this year, Taboola acquired Gravity R&D, a personalization technology company based out of Hungary.