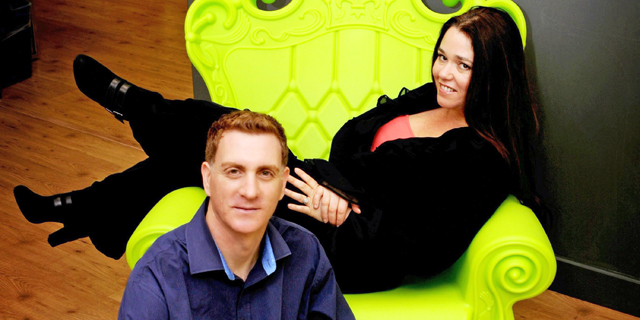 Demand for Israeli unicorn shares plummeted in 2022
EquityBee's unicorn stock ranking revealed that most of the recent stars have disappeared from the list which ranks shares sought by investors who trade in private companies, with only four Israeli unicorns making the list: Houzz, Wiz, Gong and TripActions.
Sophie Shulman
|
11:58 18.10.2022
While most Israeli unicorns have managed to maintain their value on paper so far because they have enough money in the bank to avoid an additional funding round, there are other ways to test the demand for their shares.
According to EquityBee's ranking of the unicorn stocks most in-demand seen by Calcalist, it is clear that most of the stars of recent years are generating far less interest than in the past. A decrease in interest from qualified investors may be the first hint that these companies will have difficulty raising capital at a high value down the road.
Only four Israeli unicorns made EquityBee's list for 2022: Houzz, Gong, TripActions and Wiz. Only Gong and Houzz retained their position from last year. The list for 2021, for example, included insurance company Next, fintech giants eToro and Melio, as well as the Israeli unicorns Snyk, Cybereason, AppsFlyer, Bringg and Lightricks.
In 2020, EquityBee's list accurately reflected the state of the unicorns, with most of the companies most sought after by investors on its platform going public in 2021, including ironSource, monday.com, Riskified, Taboola , Similarweb, WalkMe, and eToro, which recently canceled its SPAC merger.
Gong, which deals in organizational software that helps marketers generate sales insights, and the Houzz design application were already among the ten most wanted in the 2020 rankings.
EquityBee began publishing its rankings in 2018, and older rankings also included companies such as MagicLeap and Zerto, which disappeared from the ranking and later turned out to be disappointments. Zerto was sold for only $374 million in 2021.
EquityBee is itself an Israeli startup company, which engages in connecting employees in high-tech companies who want to exercise their options and qualified investors who want to purchase shares of private companies before they become public. Employees who leave or are fired from high-tech companies that assigned them options must decide within 90 days whether to purchase them or give them up. An employee who wants to keep the options is required to pay large sums that can reach tens or even hundreds of thousands of shekels, so quite a few employees give them up. EquityBee connects them to qualified investors who finance the purchase of the options and their conversion into shares and, in the event of an exit in the future they offer the employee a portion of the proceeds, according to a prior agreement on the method of distribution.
This year, for the first time, EquityBee published a global ranking including 100 of the most wanted unicorns in the world, based on 20,000 qualified investors who work with the company. Elon Musk's SpaceX, the fintech company Stripe, the big data company Databricks, the retail company Instacart, which recently cut its value several times, and the social network Reddit, led the list.
Adi Tatarko and Alon Cohen's Houzz was ranked 16th, the highest among Israeli companies. It is followed by Gong in 24th place. TripActions, which last week completed a huge round of $304 million according to a valuation of $9.2 billion, was 33rd. Wiz, which became the fastest growing cyber company after reaching an annual revenue rate of $100 million less than two years after its establishment, is ranked 90th.
One of the trends that stands out is the shift of investors to companies that sell to organizations (B2B) at the expense of companies that sell directly to the end customer (B2C). The areas most sought after by the qualified investors on EquityBee's platform are enterprise software, medical technologies, big data, fintech and SaaS. The cyber field is not one of the hot fields, and there is almost no representation for these companies, except for Wiz, in the list.
The current ranking is based on the data from the peak period of the declines on Wall Street, between April this year and the end of September. Alongside the data on demand, additional data was recently published that shows there is a sharp decline in the interest of employees of high-tech companies to invest in exercising their options. According to data from Altshare, which specializes in managing trusts for employees, in 2021, $434 million options were exercised by employees after their departure, and from the beginning of 2022 this number stands at only $30 million. Last year, against the background of the fear of missing the exit, the number of options that were exercised was higher than the number of mature options that were not exercised within the required 90 days, while this year the pendulum moved to the other side. In 2022, employees gave up $729 million in options, compared to $391 million in options that were returned to companies in 2021.