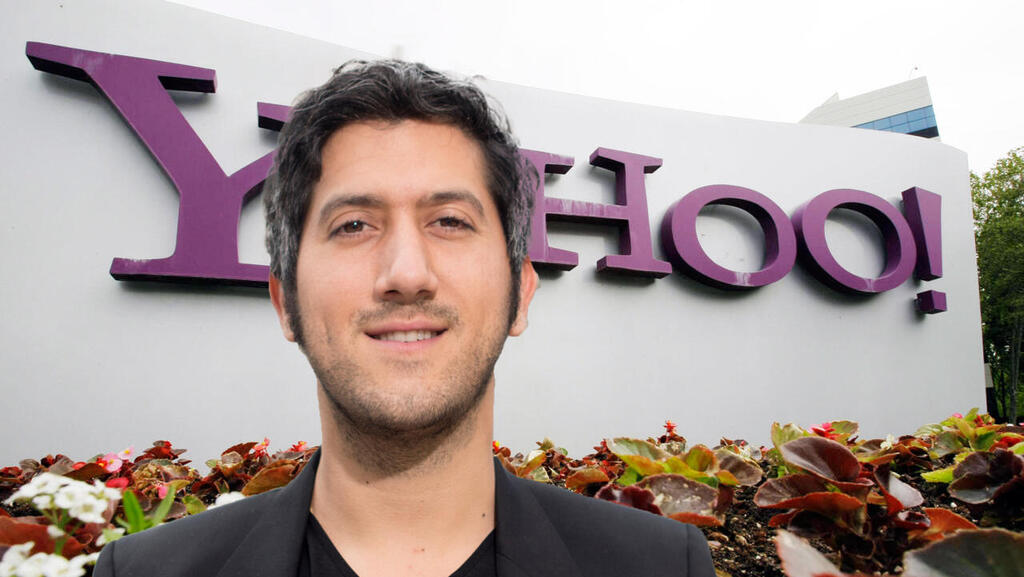 Taboola CEO: "Yahoo is an internet hero and will drive our revenue"
Founder and CEO Adam Singolda was delighted after announcing his company had entered into a 30-year commercial agreement which will see Yahoo receive a 25% stake in the digital advertising platform
Sophie Shulman
|
10:21 29.11.2022
"This is a victory for the good guys. Yahoo is an internet hero and an iconic brand with 900 million monthly active users that will drive our revenue," Taboola founder and CEO Adam Singolda told Calclaist. The two companies announced on Monday that they entered into a 30-year commercial agreement which will see Yahoo receive just under 25 percent of the pro forma equity of Taboola, making it the company's largest single shareholder.
The deal will see Yahoo receive approximately 60% in standard ordinary shares and 40% in new non-voting ordinary shares, as well as one representative on the Taboola Board of Directors. In return, the Israeli-founded digital advertising platform will exclusively power native advertising across all of Yahoo's digital properties and will be available to buy through the Yahoo DSP, which is expected to boost Taboola's revenue and profits.
Following the news, Taboola shares surged over 43% on Monday, taking the company's market cap to $653 million. Taboola went public last year via a SPAC merger at a $2.6 billion valuation.
"This is the longest advertising deal ever signed in the industry. This will be a safe and context-based place, rather than being based on the identity of users," Singolda explained.
Yahoo wasn't a Taboola client prior to the deal, but will now be using its service across its mail, finance, sports, and news products, including AOL and TechCrunch. The agreement, which has been approved by the Boards of Directors of both companies, is expected to close in the first quarter of 2023, and will also require approval from Israeli regulators.
According to calculations made by Taboola, the partnership will see the company's revenue surge to such an extent that had the deal started at the beginning of 2022, the company would have registered annual revenue of $2.5 billion instead of the currently expected $1.4 billion. Taboola's EBITDA would have also climbed from $156 million to $297 million.
The deal comes at a perfect timing for Taboola after it announced earlier this month that it was lowering its full year revenue guidance by 4% to a total of $1.4 billion due to "continued softness in the advertising industry."
In September, Singolda sent out a letter to the company's employees announcing a significant cutback plan at the digital advertising company. The plan detailed that 6% of the workforce will leave the company, accounting for over 100 employees, with Taboola currently employing over 2,000 people.
Taboola's revenue in the third quarter of 2022 reached $332 million, with GAAP net loss at $26 million.
The timing of the deal was slightly surprising considering the slowdown in the advertising market. However, both parties believe that the market will begin to recover by the time their integration is complete during 2023.
Yahoo is owned by funds managed by affiliates of Apollo, which acquired it at a $5 billion valuation last year.