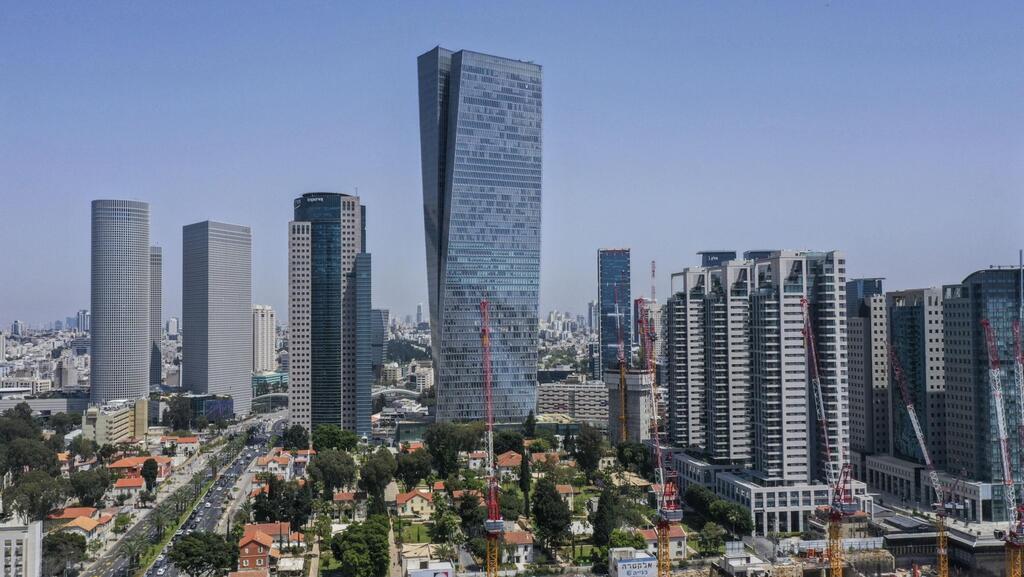 Full list of Israeli high-tech funding rounds in 2023
The financial crisis is taking its toll on Israeli high-tech, but numerous startups are still managing to raise funding for their innovative ventures
11.12.23
CitrusX raises $4.5 million Seed for AI explainability collaboration platform
The Israeli company, which makes money by charging a percentage fee to financial advisors who use its platform, said that its annual revenue has quadrupled since 2021
7.12.23
Fintech startup Pontera raises $60 million at $550 million valuation
The Israeli company, which makes money by charging a percentage fee to financial advisors who use its platform, said that its annual revenue has quadrupled since 2021
6.12.23
Sensorz secures $4.7 million Seed funding for AI-based wireless observability platform
Leveraging advanced algorithms, Sensorz can detect and alert in real time on critical events that affect the quality of wireless networks
5.12.23
Mine raises $30 million Series B for data privacy platform
Over the past two years, the company's vision has sharpened around its MineOS B2B platform and its aim to provide companies with One Source of Truth for Data inside the organization, which systems and assets they have and what data they keep inside
VAST Data raising hundreds of millions of dollars at more than $9 billion valuation
The Israeli-founded startup unveiled earlier this year the VAST Data Platform, a global data infrastructure offering, unifying storage, database and virtualized compute engine services in a scalable system that was built from the ground up for AI
Foretellix adds $42 million to Series C with new investors Temasek and Isuzu
The Israeli company, which provides safety-driven verification and validation (V&V) solutions for Automated Driving Systems and ADAS, took its Series C to $85 million
28.11.23
Fintech startup CapitalOS raises $9 million Seed round and $30 million in debt
The company's embedded spend management infrastructure for B2B platforms provides the building blocks to launch within days, including underwriting, risk, capital, embeddable UI and APIs
21.11.23
Munch raises $7.2 million Seed round for AI-powered automation platform for social media
The funding will be used for R&D, customer growth and team expansion to further accelerate the company's global presence after reaching $2 million annual recurring revenue within 8 months
20.11.23
Lasso Security nets $6 million Seed funding for Gen AI and LLM cybersecurity
The Israeli startup provides cybersecurity for Large Language Models (LLMs), safeguarding against threats across all LLM touchpoints
15.11.23
Vulcan Cyber ​​raises $34 million
The funding is the second part of the startup's B round which began in 2021, and raised $21 million, totaling $55 million to date
Entrio extends its Seed round, raising a total of $11 million for its tech adoption platform
The company raised an initial $7.5 million earlier this year and has welcomed new investors to help expand its reach from banks to broader financial institutions such as insurance
14.11.23
Refine Intelligence raises $13 million in Seed funding for anti-money laundering
Founded in 2022, Refine Intelligence helps financial institutions to identify customers' life stories and distinguish between legitimate and suspicious activity
9.11.23
Lunar.dev raises $6 million in Seed for its API Consumption Management solution
Gartner researchers found a 94% adoption rate of third-party APIs - and the company is here to help manage them
Chip company Ingonyama raises $20 million in seed round
The round was led by Walden Catalyst, one of AI21 Lab's lead investors, and included VC funds Geometry, and Blue Yard Capital, among others
8.11.23
Eleos Health raises $40 million to extend the use of AI for behavioral health
In 2023, Eleos Health platforms analyzed approximately 3 million minutes of various mental therapy sessions, aiming to reduce documentation times and provide valuable insights to therapists
7.11.23
Myrror Security raises $6M in Seed to stop attacks on software development processes
Since the SolarWinds attack in 2018, supply chain attacks have seen a 740% increase
1.11.23
Israeli unicorn Next Insurance raises $265 million in funding, with same valuation since 2021
The latest funding round is the largest in the company's history and brings the total amount raised by Next to approximately $1.1 billion since its founding
31.10.23
Guidde raises $11.6 million for its AI video software adoption platform
The company leverages generative AI that allows anyone create, edit, and share video how-to guides for any software or process
24.10.23
Cyber startup Island takes valuation to $1.5 billion, funding to over $325 million, with $100M Series C.
The company, which develops a secure enterprise browser, has sold over 2 million browsers to customers
PhaseV raises $15 million to optimize clinical trials with casual machine learning.
The Israeli startup detects hidden signals in clinical data and extracts actionable insights for planning the next steps.
2.10.23
Web3 security startup Blockaid raises $27 million Series A.
The Israeli startup's platform ingests vast amounts of data collected from scanning, simulating, and validating dApps and transactions across the web.
18.10.23
Fintech startup Statement raises $12 million for multi-banking, global liquidity management platform
"We heard this week that 'In unstable times you want to invest in the most resilient people', and we hope that sharing this news instills optimism amongst our peers in the Israeli tech community and our people," the company said
12.10.23
Biotech startup Mana.bio raises $19.5 million Seed to accelerate programmable drug delivery.
The company, co-founded by Yogev Debbi, Roy Nevo, Avi Schroeder, and Kira Radinsky, unveiled its AI-based lipid nanoparticle (LNP) delivery platform to accelerate the development of nucleic acid-based therapeutics and vaccines.
10.10.23
Wanda Fish raises $7 million in Seed funding to develop bluefin tuna outside of the ocean
The foodtech startup has developed technology to form a 3D filet structure using bluefin tuna cells, differentiated into both muscle and fat tissues
4.10.23
Vyzer raises $6.3 million Seed round for AI-powered wealth management platform
The platform aims to eliminate the need for conventional high-cost models and financial advisors and make wealth management accessible and understandable
Auto finance platform Lendbuzz lands $345 million at $1.1 billion valuation, including $300 million in credit
According to the company, across ten consecutive profitable quarters, Lendbuzz's revenue increased 135% in 2022, and over 80% in the first half of 2023, exceeding $200 million of annual revenue run-rate
3.10.23
PerfectScale raises $7.1 million for its Kubernetes optimization platform
"Our mission is simple yet transformative – to level the playing field for optimizing Kubernetes costs and performance," said Amir Banet, Co-founder and CEO
Stampli raises $61 million led by Blackstone: "We will make Stampli one of the largest FinTech companies in the world"
Stampli is a complete AP automation platform that brings together accounts payable communications, documentation, and payments
27.9.23
Creednz raises $7 million to battle payment fraud
The Israeli startup has developed a platform that safeguards corporate finance teams from payment scams to prevent financial loss
Senser emerges from stealth with $9.5 million in Seed
The Israeli startup's platform provides companies with insights into their cloud and IT environments
26.9.23
Digma raises $6 million for continuous feedback platform to validate developer and GenAI code
The platform looks for regressions, anomalies, code smells, and other patterns to flag to developers to improve their code
Fhenix raises $7 million Seed for confidential blockchain powered by homomorphic encryption
The Israeli startup is building a confidential smart contract platform using fully homomorphic encryption (FHE), a novel cryptographic scheme that enables direct computation over encrypted data without ever revealing the underlying data
20.9.23
Cydome secures $8 million Series A to prevent maritime cyber threats
The Israeli startup's cyber risk management solution is designed and built specifically to address maritime needs. It covers asset, vessel and fleet visibility and real-time protection, along with regulation compliance
19.9.23
HR platform HiBob raises $150 million at $2.7 billion valuation
"We raised funds opportunistically because successful companies can turn market constraints into opportunities," said CEO Ronni Zehavi, who also noted that the company is ready for an IPO
Cato Networks raises $238 million at over $3 billion valuation
Cato's largest financing round to date brings total funding to $773 million, underscoring investor confidence in the fast-growing single-vendor SASE market
Darrow raises $35 million Series B to detect legal violations with AI platform
The Israeli startup's platform leverages generative AI to sift through publicly available information, such as consumer complaints, administrative documents, SEC filings and more, and connect relevant data points to detect legal violations, predict their outcomes and assess their financial impact
13.9.23
Port raises $18 million for open internal developer portal
Port's developer portal allows users to define their own data models of the software catalog and unify metadata that exists in silos all over the tech-stack
UBQ raises $70 million to develop advanced materials from waste
The Israeli startup converts residual household waste diverted from landfills or incineration, including all organics, into an advanced thermoplastic material that is both climate-positive and highly recyclable
12.9.23
Prisma Photonics secures $20 million Series C to monitor critical infrastructure through optical fibers
The Israeli startup's optical fiber sensing technology offers power transmission operators improved ways to manage their grids
Tamnoon raises $5.1 million Seed for assisted cloud remediation solution
The Israeli startup's AI-augmented managed service combines human expertise with technology to help teams quickly and safely remediate their cloud risks
Zenity raises $16.5 million Series A to enhance low-code/no-code security
The Israeli startup's platform allows organizations leveraging low-code/no-code platforms to promote development in a secure and compliant way while mitigating the risks
SQream nets $45 million Series C to unleash the full potential of GPUs
By utilizing the massive and parallel processing capabilities of GPUs, SQream's solution allows companies to process extremely large and complex datasets faster, more cost-efficiently, and with a smaller carbon footprint
floLIVE raises $47 million for hyperlocal global cellular data network
The Israeli startup's network spans across all continents and offers localized connectivity in a streamlined manner
11.9.23
Scala Biodesign exits stealth with $5.5 million in Seed to engineer future proteins
By fusing physics-based modeling, AI, and biological data analysis, Scala helps companies develop new medicines and foods faster and cheaper than before
6.9.23
Ibex Medical raises $55 million Series C for AI-powered cancer diagnostics
The Israeli startup's platform provides health systems and diagnostic laboratories with an integrated solution for cancer diagnosis and biomarker scoring, capable of detecting more than 100 different cancer and non-cancer pathologies
Pynt raises $6 million Seed to automate API security
The Israeli startup's platform takes on the role of a hacker, employing human logic to generate attacks and eliminate vulnerabilities before they become exposed
5.9.23
ThetaRay raises $57 million for AI-powered global payments solutions
The Israeli startup's cloud-based transaction monitoring and screening solution uses AI technology to monitor financial transactions and allow the flow of funds across the world by establishing trusted transactions
Cyber startup Upwind nets $50 million, including from NBA's Steph Curry
The Israeli company, founded by Amiram Shachar and his founding partners from Spot, which was sold to NetApp for $450 million, took its total funding to $80 million in less than a year
Harmonya raises $20 million Series A to assist retailers with AI-powered product data
The Israeli startup provides a product data enrichment, categorization, and insights platform for retailers and brands
30.8.23
QuantHealth announces $15 million Series A to use AI to enhance success of clinical trials
The Israeli startup's AI platform predicts efficacy and safety of clinical trials to try and optimize trial design, and identify key response population
UPDATE (21.11.23): AI21 takes Series C to $208 million with additional $53 million in funding
AI21 Labs riding GenAI wave with $155 million Series C at $1.4 billion valuation
The Israeli startup, founded by Prof. Amnon Shashua, Prof. Yoav Shoham, and Ori Goshen, earned unicorn status thanks to its text-based generative AI services for enterprises. Investors include Google, Nvidia, and co-founder Prof. Amnon Shashua
29.8.23
Intuition Robotics raises $25 million to tackle loneliness with AI
The round will help it continue the development of ElliQ, its AI companion for the elderly to promote social interactions
24.8.23
Cypago raises $13 million for cyber governance, risk, and compliance automation platform
The GRC platform combines SaaS architecture and advanced analysis and correlation engines, GenAI, and NLP-based automation, and provides coverage across all security frameworks and IT environments, including cloud-based and on-premises systems
22.8.23
Grip Security raises $41 million led by Daniel Loeb's Third Point Ventures
"There are companies that previously secured funding based on unicorn valuations with our level of revenue," said CEO Lior Yaari
15.8.23
Supply chain security startup OX Security receives strategic investment from IBM Ventures
The companies did not disclose the size of the investment, but it is estimated at between $5-10 million
14.8.23
Configu raises $3 million pre-Seed funding for its open-source configuration orchestration platform
"Nobody wants to be the next Meta, letting application misconfiguration cause a 6-hour outage that costs $6 billion"
10.8.23
WINT announces $35 million Series C for AI-based water management solution
The Israeli startup has developed AI- and IoT-based solutions for managing water and mitigating water damage throughout a building's lifecycle
9.8.23
Security startup led by former Israeli military cyber chiefs lands $12 million in Seed funding
Sweet Security was founded by retired Brigadier General, Dror Kashti, former CISO of the Israel Defense Forces (IDF), retired Colonel, Eyal Fisher, former head of the Cyber Department at Unit 8200 and Orel Ben-Ishay, former Head of the Cybersecurity R&D center at Unit 81
SphereX raises $8.2 million in Seed and launches its security solution for smart contracts
"Hacking into smart contracts is one of the best returns on investment for leading hacking groups - to change that equation, an innovative, effective, and robust layer of protection is required," said Eyal Meron, co-founder and CEO
8.8.23
Telehealth startup TytoCare announces $49 million in funding one month after cutting 10% of staff
The Israeli company's Home Smart Clinic is an FDA-cleared device with AI-powered guidance and diagnostic support that enables families to conduct remote physical exams with a doctor
Gomboc.ai raises $5.2 million for its cloud infrastructure remediation platform
"Our approach with Gomboc is to use AI to provide context-aware remediations immediately and present the solution to DevOps teams to approve," said Ian Amit, Co-Founder and CEO
7.8.23
IVIX closes $12.5 million Series A led by Insight Partners to combat financial crimes
The Israeli startup's AI-powered technology helps tax authorities in the U.S., Europe and Asia identify large-scale tax evasion, money laundering and other financial crimes
2.8.23
40Seas extends Seed round to $17 million for its cross-border digital financing solution
As well as providing 40Seas with a $100 million credit facility, container liner shipping company ZIM has also expanded its strategic partnership with the company
1.8.23
Silk Security raises $12.5 million in Seed with backing from Shlomo Kramer and Mickey Boodaei
The startup's platform enables security and operations stakeholders to collaboratively align finding risk with fixing risk - enhancing enterprise security and compliance posture, and centralizing visibility into risk resolution status
30.7.23
Voia raises $3 million to bring Hollywood production quality to every phone
The founders include serial entrepreneurs who sold companies to Twitter, VMWare and IBM, and past executives from Sony Pictures and Warner Bros
26.7.23
Trustmi raises $17 million for end-to-end payments security platform
The Israeli startup has developed a product that assesses the safety of financial transactions, warns against suspected fraud in real-time, and identifies potential flaws in the process that may result from human error
Cyclops raises $6.4 million in Seed for generative-AI powered cybersecurity search platform
The Israeli startup has developed a search engine powered by generative AI to answer questions about the state of an organization's security posture, without the need for forensics or SIEM expertise
NeoLogic raises $8 million in Seed to develop stronger, more efficient chips
The processor market for data centers is currently estimated at $110 billion and the company has filed three patent applications so far
25.7.23
Brevel completes $18.5 million Seed round to develop alternative protein from microalgae
The Israeli startup's technology combines sugar-based fermentation of microalgae with high light concentrations at industrial scales to produce a protein that will be incorporated by food manufacturers into plant-based products
Blackstone investing $10 million in cybersecurity startup Adaptive Shield
The financial giant is already a client of the Israeli startup, and this deal is part of a strategic agreement between the two companies to integrate the cyber company's technology into Blackstone's operations
Akooda raises $11 million for platform that helps companies make faster decisions
The Israeli startup's platform leverages artificial intelligence to locate, access, and analyze critical data scattered across an organization - and help solve business challenges in real-time
20.7.23
Nitrofix raises $3.1 million Seed to produce ammonia from water and air
By using water as a source of protons instead of fossil fuels, the Israeli startup's technology reduces the activation energy needed to combine nitrogen with hydrogen
Spiritt takes Seed funding to $13.5 million for AI platform that builds apps through verbal descriptions
The Israeli startup's platform allows individuals with no programming knowledge or access to programmers to independently develop end-to-end complex applications by verbally describing their ideas to the computer
18.7.23
Wing Cloud announces $20 million in Seed funding for open-source programming language
The language unifies cloud infrastructure and application code into a single programming model that works across AWS, Azure, GCP, Kubernetes, serverless, and more
17.7.23
Unicorn K Health raises $59 million in down round
The startup, which was valued at $1.4 billion in 2021, has developed a platform that uses AI to combine professional medical knowledge with patient clinical data, providing doctors and users with information about the diagnoses and treatments of others with similar symptoms and conditions
16.7.23
Fintech startup CapStack raises $6 million in pre-Seed to improve cooperation between banks
The startup is developing an integrated operating system for banks that is meant to provide them with visibility into one another's portfolios
12.7.23
Vendict raises $9.5 million for its generative AI GRC tool
The company helps technology vendors fulfill their security requirements when responding to security questionnaires for each prospect
11.7.23
Fireglass founder back at it, raises $22 million Series A for new cybersecurity startup SAVVY
The Israeli startup's platform reports real-time actionable insights and metrics to security teams, enabling them to identify high-risk areas and user risk profiling to pinpoint which roles and teams require more support
10.7.23
HyperGuest raises $23 million Series A to connect hotels, suppliers, and travel distributors
The startup's platform for the hospitality industry enables hoteliers to optimize their inventory allocation, streamline operations, and increase revenue and margins
29.6.23
Wenrix raises $15 million led by Insight Partners to predict optimal timing for purchasing flight tickets
The Israeli startup's algorithms are based on big data and deep learning models that predict when flight tickets are at their lowest price
28.6.23
Augmedics raises $82.5 million Series D for AR spine surgery system
The Israeli startup's xvision Spine System allows surgeons to see patients' anatomy as if they have "x-ray vision" and accurately navigate instruments and implants during spine procedures
Ramon.Space lifts off with $26 million for its space computing infrastructure
"Space-grade computing solutions have become an essential foundation for the evolution of the space economy," said CEO Avi Shabtai
Astrix raises $25 million Series A to secure non-human app-to-app connections
The Israeli startup's platform provides visibility into all non-human connections and identities, automatically detecting and remediating over-privileged, unnecessary, misbehaving and malicious app-to-app connections
Memphis.dev secures $5.5 million in Seed to accelerate development of real-time applications
Its core product is a message broker focused on the storage layer that hopes to take on the dominance of the combination of Kafka and Flink
27.6.23
NoTraffic nabs $50 million Series B for autonomous traffic management platform
The Israeli startup aims to digitize the backbone of transportation by reconfiguring signalized city intersections into one fully automated, cloud-connected hub
Loora lands $9.25 million in Seed to democratize English fluency
"While generative AI has immense potential to help people practice their language skills, not all AI is created equal," said Roy Mor, CEO and Co-Founder
Anzu completes $48 million Series B for in-game advertising solution
The Israeli startup's intrinsic in-game ad solution for mobile, PC, console, and the metaverse, aims to help advertisers reach audiences programmatically in a non-disruptive and engaging way
Cybersecurity startup Cyera secures $100 million Series B at $500 million valuation
The Israeli company's data security platform learns an enterprise's unique data and business purpose using large language models to automatically discover, classify, and secure sensitive data
22.6.23
NVision Imaging raises $30 million Series A to bring quantum physics to MRIs
The Israeli-founded startup's MRI polarizers aim to provide faster and more accurate cancer diagnosis and treatment assessment
21.6.23
AgTech startup N-Drip announces $44 million Series C for irrigation innovation
The Israeli company's gravity-powered micro-irrigation system helps farmers irrigate more precisely and efficiently
18.6.23
Tomorrow.io raises $87 million, launches second weather satellite into space
The Israeli-founded company launched its second satellite on the SpaceX Transporter-8 last week as part of its plans to complete a constellation of more than 20 total satellites over the next two years
13.6.23
NSO vets raise $18 million Series A for cyber startup Kodem
The Israeli startup's platform uses runtime intelligence to determine actual application risk
12.6.23
Autonomous drone developer Percepto raises $67 million Series C one month after second round of layoffs
The Israeli startup, which provides autonomous inspection and monitoring solutions, has cut over 25% of its workforce over the past year
6.6.23
Onebeat secures $10 million Series B for AI-enabled supply chain solutions
The Israeli startup's platform helps retailers by synchronizing store management, online sales, and product assortment
5.6.23
Humanz raises $5 million Series A for AI-based influencer marketing platform
The Israeli startup has developed a platform that characterizes a customer journey (follower) on websites and knows how to measure and reflect in real time the success of influencers and content creators
1.6.23
Ariga raises $18 million for database schema changes platform
The Israeli startup's platform enables software engineering teams to manage database schema changes in a faster and safer way
31.5.23
Hyro raises $20 million for plug-and-play conversational AI platform
The Israeli startup is developing a no-code platform for AI-powered call center, web, and mobile solutions
24.5.23
RedDress raises $26 million to heal chronic wounds with product created from patient's own blood
The company has developed an autologous, point-of-care wound management solution that creates an in-vitro blood clot from patients' own whole blood
23.5.23
Travel insurtech startup Faye lands $10 million in Series A
Faye's protection can cover travelers' flights, hotels, health, luggage, and even their pets
17.5.23
Entro raises $6 million for secrets security and management solution
The Israeli startup aims to address secret-based breaches by continuously monitoring and protecting secrets and programmatic access to cloud services and data
SWAPP raises $11.5 million Series A to help architects with AI platform
The Israeli startup's solution streamlines the creation and management of architectural construction documents
Zim leads $8 million investment in vehicle-inspection startup Spinframe
The Israeli startup's AI-enabled platform creates "Digital Twins" for vehicles throughout the supply chain and detects anomalies from the assembly line throughout the vehicle journey to the dealership and end customer
16.5.23
Visual Layer raises $7 million in Seed for its visual data management platform
The company helps address the challenge of incorrectly labeled or broken images and videos that appear in data sets and affect AI models
Laguna Health lands $15 million Series A for AI-powered contextual care platform
The Israeli startup's AI engine integrates medical care plans with social, emotional, and cultural factors to help care managers better support members' recovery and ongoing care
15.5.23
CryptoHub raises $6 million led by Tectona at $30 million valuation
The Israeli startup's first project is @CoinScanDeFi, a platform for displaying trading information in real time and providing resources for traders to perform analysis and research
Fintech unicorn Tipalti raises $150 million in credit from JPMorgan and Hercules Capital
"We still have 60% of the money we raised in 2021, but we received excellent conditions to raise money and this opens up a lot of possibilities for acquisitions," said Tipalti CEO Chen Amit
9.5.23
UVeye secures $100 million Series D for automated vehicle-inspection systems
The Israeli startup offers vehicle-inspection systems based on AI, computer-vision and machine-learning technologies that detect vehicle damage and mechanical issues
8fig nets $40 million in equity and $100 million in debt to fund online sellers
The Israeli startup provides e-commerce businesses with bespoke funding plans that are optimized according to their supply chain and cash flow needs
Firmbase raises $12 million for financial planning and analysis platform
The Israeli startup's SaaS platform incorporates collaboration and permissions features so all parts of the business can work together to produce the most accurate budgets and financial forecasts
Unity SCM raises $8 million Series A for its supply chain platform
The company provides a supply chain management solution helping companies avoid disruptions and improve visibility
3.5.23
Insurtech startup Novidea raises $50 million Series C
Using an open API architecture, Novidea's software platform enables brokers, agents, and MGAs to modernize and manage the customer insurance journey
Healthy.io lays off a third of its workforce after raising $50 million
The medtech startup is parting ways with around 70 employees despite receiving a fresh $50 million investment
Magenta Medical raises $55 million for world's smallest heart pump
The Israeli company's device is a powerful heart pump that is initially folded, inserted through the groin using a small puncture, and expanded for activation inside the left ventricle
2.5.23
Foretellix raises $43 million in Series C, adds Toyota and Nvidia as investors
The Israeli startup develops safety-driven verification and validation solutions for ADAS
Aligned raises $5.8 million to build B2B buyer-seller network
The Israeli startup is developing a network to streamline seller-buyer interactions and foster more effective collaboration across all stages of a deal's life cycle
1.5.23
Thermal vision startup ADASKY raises $30 million led by Gentex
ADASKY's proprietary LWIR (Long Wave Infrared) sensors can help ADAS and other vision-based systems to operate more reliably in low light and in all-weather situations
27.4.23
Pinecone hits $750 million valuation in $100 million round to build long-term memory for AI
The Israeli startup has seen its valuation increase more than four-fold in one year
Ctrl raises $9 million to roll out its AI-powered workspace platform
Its platform integrates with CRMs like Salesforce and Hubspot, works with tools such as G-Suite, Slack, and Jira, and 'brings all work apps together'
20.4.23
Viridix raises $4.1 million for its precision irrigation technology service
By using Viridix's technology, farmers can save water, increase crop yields, improve crop quality, and ultimately boost profits
Healthtech startup Neteera secures $13 million Series B for contactless patient monitoring
Neteera's technology is designed to enable continuous monitoring of patients' bio markers without the need for contact or patient involvement, streamlining patient monitoring, improving outcomes, and reducing the burden on clinical staff
19.4.23
Cloud infrastructure startup Volumez raises $20 million Series A
Volumez's controller-less architecture composes direct Linux data paths between media and applications, helping companies convert knowledge into intelligence quickly and at scale
Cyber startup Coro raises an additional $75 million to secure mid-market organizations
The Israeli startup's platform helps companies to defend against malware, ransomware, phishing, data leakage, insider threats and bots across devices, users, and cloud applications
CropX closes $30 million Series C for digital farm management system
The Israeli startup's agronomic farm management system synthesizes data from the earth and sky to offer advanced soil and crop intelligence and a suite of digital decision and planning tools
Photonic quantum computing startup Quantum Source extends Seed round to $27 million
The $12 million extension from Dell Technologies Capital makes it one of the largest Seed rounds for Quantum Computing
Trullion raises an additional $15 million to expand AI-powered accounting platform
The Israeli startup's solution automates financial workflows for CFOs, accountants, and auditors to increase efficiency and prevent costly oversights
17.4.23
Capitola secures $15.6 million Series A for marketplace for commercial insurance
Led by Munich Re Ventures, this round will be used to grow Capitola's platform with an emphasis on its market intelligence capabilities
Floodlight raises $6.4 million to simplify finance for e-commerce SMEs and entrepreneurs
The company helps e-commerce SMEs connect financial platforms into one dashboard to manage their finances more efficiently and help them grow their business
SafeGuard raises $8 million for its AI solution to automate decision-making in construction zones
In the US alone, three workers die each day on the job in the construction industry, with injuries taking place roughly every three minutes
13.4.23
Rupert raises $8 million in Seed for its analytics distribution platform
Its platform connects analytics sources, operational applications, and communication tools to enable analytics and operations teams to offer hyper-personalized insight alerts to business stakeholders
Otterize raises $11.5 million in Seed for its intent-based access control paradigm
Its open source and cloud product helps growing distributed workforces that demand more self-serve solutions and quick development without coordinating between client and server teams
4.4.23
Fetcherr raises $12.5 million to help airlines increase revenue with AI-powered pricing system
The Israeli Algo Trading-based startup has developed an AI-powered pricing system, using reinforcement AI models to increase airline revenue by enabling High-Frequency Pricing
3.4.23
SoftBank invests another $100 million in cyber unicorn Cybereason, replaces CEO
The new investment will make the Japanese conglomerate Cybereason's leading shareholder
Redefine.dev raises $8.5 million Seed round for AI-powered software optimization platform
The company's CI (continuous integration) platform aims to accelerate software development cycles and dramatically cut cloud expenses
2.4.23
Israeli startup entrio raises $7.5 million for its IT asset management platform
The company plans to broaden its data coverage across more tech assets and help businesses gain a more holistic view of their tech stacks
30.3.23
Israeli startup raises $5.4 million to develop holographic imaging cameras
PxE Holographic Imaging's technology makes it possible to acquire a high-resolution color image combined with an infrared image and a pixel-level depth map in a single snapshot
29.3.23
Agtech startup Supplant takes its Series C to $38 million with $11 million extension
The company's sensors are placed on the plants and their surroundings and send data to the cloud where it is determined how much water the plant actually needs to maximize growth
Spera raises $10 million to provide proactive protection from identity-driven threats
The Israeli startup developed a solution that aims to provide end-to-end identity attack surface management, risk reduction and identity threat prevention, detection, and response
SCADAfence raises $16 million, adds Fujitsu and Mitsubishi Electric as new investors
The Israeli startup's platform enables organizations with complex OT networks to integrate industrial IoT by reducing cyber risks and mitigating operational threats
Jigso emerges from stealth with $7.5 million in Seed for its AI business assistant
Its Generative AI assistant helps cut the noise of apps, dashboards, texts, and emails, helping boost productivity for businesses
Cloud startup env0 extends Series A to $35 million with additional $18 million
The env0 platform enables users and teams to collaborate and provide self-service cloud deployments
28.3.23
Zorro raises $11.5 million for personalized health benefits platform
The Israeli startup's platform analyzes employers' benefit objectives to create a top-down predictable budget and benefit allowance per employee or group of employees
Reeco raises $10 million for AI-based hospitality procurement marketplace
The Israeli startup provides a streamlined process for hotels and other hospitality buyers to order everything from food and beverage to cleaning supplies
23.3.23
Backslash Security secures $8 million to equip AppSec teams with control over cloud-native applications
Backed by the likes of Shlomo Kramer, Backslash provides unified code and cloud-native security by correlating cloud context to code risk
daily.dev raises $11 million in Seed funding to build a professional network for developers
The company has built a platform where hundreds of thousands of developers actively interact and collaborate
22.3.23
TripleW raises $16.5 million Series B to produce lactic acid and bioplastic from food waste
The Israeli startup's lactic acid and PLA bioplastic is made from 100% food waste, which is fermented using microorganisms that produce the lactic acid product, then separated via several purification steps
StructShare secures $8 million to digitize the construction supply ecosystem
The Israeli startup aims to solve chronic inefficiencies across the supply chain using digital tools and data analysis
Israeli startup raises $11 million to use generative AI to help developers test their code
CodiumAI has developed an AI model, dubbed TestGPT, that interactively assists developers in testing their code
20.3.23
eToro value plummets, raises $250 million at $3.5 valuation
The fintech company planned to go public through a SPAC merger at a valuation of $10.3 billion, but the deal was ultimately canceled due to a protracted prospectus and regulatory process, and worsening market conditions
16.3.23
Fairmatic raises $46 million for AI-powered commercial auto insurance platform
The Israeli-founded startup, which has developed an AI-driven underwriting approach, has raised a total of $88 million over the past seven month
Flymingo receives funding from Amazon to identify supply chain mistakes
The size of the investment from Amazon's Industrial Innovation Fund was not revealed, but is estimated to be several million dollars
15.3.23
Protai adds $12 million to Seed round as it aims to build oncology drug discovery pipeline
The Israeli startup, which has built a proteomics AI-based platform that comprehensively maps the course of a disease on the protein level, aims to better predict which patients will respond to a given drug as well as discover novel drug targets that were missed by genomic approaches
14.3.23
Cybersecurity startup Mitiga adds $13 million to Series A for cloud incident response services
The company faces competition from a slew of Israeli counterparts, including Wiz, Laminar, and Sentra
7.3.23
Insurtech startup Assured Allies raises $42.5 million Series B for aging and retirement platform
Assured Allies' platform combines machine learning and predictive analytics to offer aging programs proven to reduce the risk of disability, and retirement products that aim to make long-term care insurance accessible and financially sustainable
5.3.23
Click-Ins raises $7.5 million to examine damage caused to vehicles through smartphone images
The Israeli company's technology allows users to quickly scan the vehicle using their smartphone camera and to create a detailed report about the vehicle's condition
1.3.23
Hexa raises $20.5 million Series A for 3D asset visualization and management platform
The Israeli startup's tech stack digitizes products like furniture and fashion using existing 2D images and AI, and creates a new 3D model, a digital twin of the physical object
Qwak nets $12 million investment for machine learning platform
The Israeli startup's ML platform allows data science and ML engineering teams to continuously build, train, and deploy ML models and features to production at scale
28.2.23
Former Microsoft engineering leaders raise $12 million to help remote employees work together
Gable's portal allows employees to see where their coworkers are working that day and book a desk alongside them while the company can manage budgets and monitor employee satisfaction
27.2.23
Cloud security startup Wiz hits $10 billion valuation with $300 million Series D
The Israeli startup is the world's largest cybersecurity unicorn and fastest SaaS company to achieve a $10 billion valuation
23.2.23
Chain Reaction raises another $70 million for blockchain and privacy chip
The Israeli startup, which took its total funding to date to $115 million, aims to drive high-performance hardware for blockchain and privacy in data centers and clouds
22.2.23
Entitle raises $15 million in Seed funding for cloud permissions management platform
The Israeli startup has developed a self-service platform that automates provisioning and establishes access governance across complex, highly dynamic, multi-cloud environments
21.2.23
Crypto security startup Chaos Labs raises $20 million in Seed funding led by Galaxy and PayPal
The Israeli startup provides protocols with custom and automated economic security tooling that verifies a protocol's durability and stability in any market condition
16.2.23
Ledge raises $9 million in Seed for automated payments command center
The Israeli startup's platform automates the entire payment lifecycle to improve visibility, lower the risk of losses, and reduce operational costs
15.2.23
Demisto founders at it again, raise $53 million in Seed for new cyber startup Descope
After selling their previous company to Palo Alto Networks for $560 million, the founders of the Israeli startup have developed a platform that enables developers to add authentication, user management, and authorization capabilities to consumer and business applications
Blockchain security platform Ironblocks raises $7 million in Seed
The Israeli startup is developing a smart contract-based security solution that operates on-chain to automate threat detection and enable DeFi protocols, Web3 platforms, market makers, and cross-chain bridges to take action to stop hackers
Oligo Security raises $20 million Series A to secure open-source libraries
The Israeli startup's technology profiles the legitimate behavior of each library, creating a knowledge base of libraries' profiles and alerting or blocking whenever a library activity is not as expected
Insurtech startup OpenEyes raises $18 million Series A for commercial auto insurance for fleets
The Israeli startup aims to offer commercial automotive insurance at lower rates by reducing the frequency and severity of traffic accidents
14.2.23
MDI Health raises $20 million for customized AI medication platform
The Israeli startup's platform allows clinicians to make informed decisions on prescriptions based on multi-drug interactions, individual medical history, lifestyle, and other key patient-specific factors
8.2.23
Meala FoodTech secures $1.9 million pre-Seed round for functional protein platform
The Israeli startup's technology enables the development of functional proteins for multiple meat replacements
7.2.23
Fintech startup Wisor AI raises $8 million in Seed for freight booking software solution
The Israeli startup has developed a software solution tailored specifically to the needs of freight forwarders, automating both the manual process of aggregating pricing data as well as the optimization of shipping routes across the global freight ecosystem
1.2.23
Israeli nuclear fusion startup raises $22 million Series A for clean energy solution
NT-Tao aims to disrupt the global energy sector by engineering a compact and scalable nuclear fusion energy technology with the goal of achieving commercialization this decade
Gem Security gets $11 million in Seed funding for cloud security platform
The Israeli startup offers a platform that leverages existing infrastructure and solutions while offering automated detection, investigation and response capabilities purposely-built for cloud environments
31.1.23
Addressable raises $7.5 million in Seed to help scale user acquisition for Web3 companies
The company is building a SaaS platform for Web3 marketers to help teams reach audiences in the era of anonymous blockchain accounts
Guardz raises $10 million Seed funding to make cybersecurity accessible to small businesses
The Israeli startup's solution is purpose-built to provide real-time cybersecurity protection for small companies, many of whom sit in high-risk industries possessing sensitive data
BridgeWise raises $13 million for generative AI-powered equity research platform
The Israeli startup deploys AI algorithms to analyze more than 44,000 public companies worldwide, generating research reports and detailed buy/sell/hold recommendations
Cyber startup founded by Unit 8200 Commander raises $30 million Series A
Sentra, which took its total funding since its founding 18 months ago to $53 million, was co-founded by Asaf Kochan, the former Commander of Unit 8200, Yoav Regev, who headed Unit 8200's Cyber Department under Kochan, Ron Reiter, and Yair Cohen
25.1.23
Pigmentum closes $6 million Seed round for its functional milk proteins
"The ability to produce dairy components from plants has the potential to change the dairy industry and positively impact the world as a whole," said Tal Lutzky, Co-Founder of Pigmentum
24.1.23
Fintech platform PayEm raises $20 million in equity funding and $200 million in credit
PayEm's procurement and spend management platform offers smart procurement solutions, AP automation, expanse reimbursement and smart credit cards
22.1.23
GoodOnes secures $3.5 million in Seed for personal photo assistant powered by machine learning
The startup develops an application that sifts out the bad photos and shows recommendations for the good ones
19.1.23
Evigence raises $18 million to track food freshness
The Israeli startup's management system combines sensors and data analytics to help food brands, retailers, and foodservice to measure and manage the freshness of food in real time across the supply chain
18.1.23
Quantum Machines raises $20 million as adoption of solutions grows
The Israeli company announced that its customer base has grown sharply over the past year, reaching more than 280 quantum computing facilities worldwide
myInterview raises $11 million in Series A to help employers attract Gen Z talent
The news comes at the same time the company announces the appointment of Amalia Bercot as co-CEO
CyberArk founder's new startup nsKnox raises $17 million
The Israeli fintech-security startup enables corporations and banks to prevent fraud and ensure compliance in B2B payments
aiOla raises $25 million to interface natural language to AI solutions in traditional manufacturing
The Israeli startup has developed state-of-the-art voice and image recognition combined with advanced AI models to digitize, automate and streamline inspection processes
12.1.23
Coho AI collects $8.5 million in Seed to help companies leverage their SaaS data
Its platform helps visualize, analyze, prioritize, and act on real-life triggers to help companies leverage the data collected by SaaS products and identify growth opportunities
11.1.23
Traveltech startup Hotelmize raises $12 million Series B
The Israeli company has developed a sales optimization platform for tourism companies
10.1.23
Teleoperation startup Ottopia nets $14.5 million Series A
The Israeli startup's teleoperation software can remotely assist, guide, and even safely control fleets of autonomous vehicles and machines
Blue ocean: Financing platform 40Seas raises $11 million Seed round
The Israeli startup, which also received $100 million in credit from ZIM, offers flexible payment options that are aiming to disrupt legacy trade-financing solutions, and extend the accessibility of working capital for SME importers, exporters, freight forwarders and sourcing agencies
5.1.23
LiDAR developer Opsys Tech closes $51.5 million Series C
The Israeli startup has developed a high-performance solid-state scanning LiDAR sensor with no moving parts