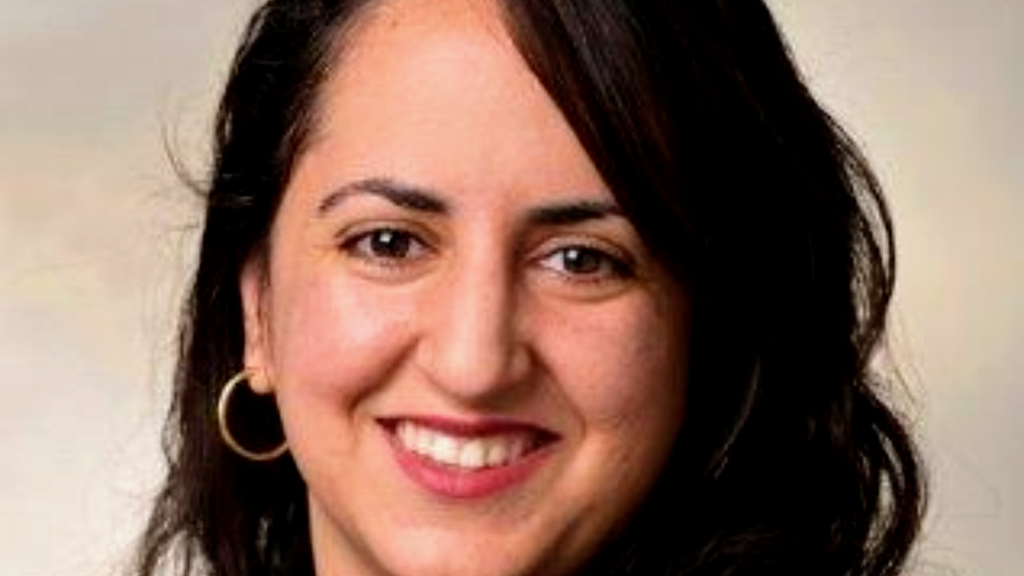 She-Inspires
"To some extent I am spite driven. I got so pissed at the situation and thought this has to change"
Carine-Belle Feder, CTO & Co-Founder at Antidote Health, was unhappy at being the only woman in the room so she decided to make a change and started "Baot", a community of women that support one another. However, she didn't stop there and started her own healthtech startup, proving she really can do it all
Noa Gadot
|
12:18 02.02.2023
Carine-Belle Feder, CTO and Co-Founder of Antidote Health, felt like she was being slapped in the face when she left unit 8200 after six years and began working as a developer in the high-tech industry. "I felt like wherever I went, meetups for example, I would be the only woman. People kept coming up to me and asking what it feels like to be a woman in the industry and I thought 'why is this the attention I am receiving?' I want to be a professional, I don't want to become the representative of all women in the world."
It felt like an exclusive boys club to Feder. "It was very difficult, I was a very positive person and to be faced with this crap as a young woman was frustrating, seeing how much I needed to handle versus my male colleagues."
That is what caused Feder and a group of friends she calls "excited tech girls" from the army to start the Facebook group "Baot LeHartzaot" (women going to lectures) in 2016. At first, the group included 20 women from their own circles. "We asked each other to couple-up and to go to meetups together as it's uncomfortable being the only woman in the room. At some point we added more friends and once we reached 100 people we realized we can have our own meetups."
Today the initiative is called "Baot" and is focused on women mentoring women. There are 10 program managers and 100 mentors. It is entirely free and there are 35 different programs. For example, helping women create tech blogs or giving lectures at conferences.
"I have strong feelings about this issue. I feel like it's a safe space for a lot of women in the industry who face real struggles," said Feder. "One of the reasons we do what we do is we believe it is really hard to achieve what you haven't seen. Everyone is a volunteer and so I really respect the program managers, many of them are founders themselves."
When asked why she is so passionate about the subject, Feder replied: "I think it has to do with me being ambitious and feeling like I found a glass ceiling I couldn't comprehend. The way to break that ceiling is to have strong people behind me where we mutually want each other to succeed. Second, I feel like to some extent I am spite driven. I got so pissed at the situation and thought this has to change."
Feder then goes on to tell a personal story of how she understood that if you really want change, you need to undergo change yourself. "I used to get really frustrated that women weren't applying to lecture in conferences. A few years ago I organized an event where my goal was to help each other by creating abstracts for conferences together. Very few women came. I was baffled, however, the funny thing is I didn't want to be in the front, I wanted them to do it. That is when I realized I needed to do it myself. I then saw that after I participated, others did too."
CTech's She-Inspires series follows the stories of various female leaders in Israel. The interviewees hail from various sectors: some work at high-level positions in large organizations, some are founders, and some are key players in industries aimed at changing the world for the better. The goal is to learn where they came from, where they are going and how they are bringing inspiration to an entire sector making its way towards a glass ceiling just waiting to burst.
Tell me about Antidote?
״There came a point where I wanted to start my own thing. Upon meeting my partners we immediately aligned on the fact that we all believe every person has a basic right to healthcare. We began searching for places where it is lacking and realized it was missing in the United States. After researching the Israeli HMO model we realized that the incentive system works once the same entity has the responsibility to keep you healthy."
Antidote aims to provide tens of millions of uninsured and underinsured Americans with a virtual HMO via Artificial Intelligence that connects users to doctors with a smart chatbot and through video calls. The company, which laid off around a third of its employees last October, raised a $22 million Series A funding round in March of last year, taking its total funding to $34 million.
"We built a virtual medical service where people can sign up to see a doctor. We are currently working on building the insurance aspect so we can combine treatment and insurance and become a proper HMO so that we can charge less," explained Feder. "We are also a very diverse company, we believe in equality and are very much a feminist company. Most of the higher management positions are held by women, and three of our tech leaders are actually women."
Who is your role model?
"My friends. Dafna Rosenblum, the main founder of Baot, who opened her startup before me. It has since closed, but her inspiration blew my mind. Also, Ophir Harpaz, who is an amazing security researcher. I have done security, I know how hard it can be. She didn't let anything bring her down. She kept pushing forward, she even lectured at Black Hat a few times. She is known all over the world in her field."
When asked what tip she would offer women who were just starting out, Feder replied: "The cost of not trying is higher than the cost of failing. Jump in the water, you might fail, but you will definitely learn so many things about yourself and your capabilities."