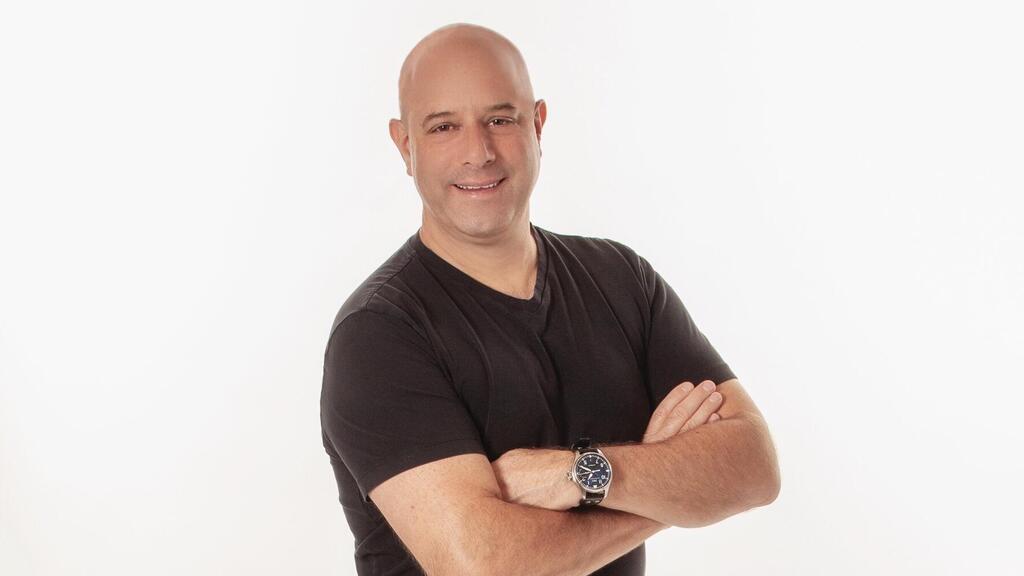 "Intel faces difficult strategic choices and needs to figure out what the company will look like in the future"
Amir Faintuch, the new CEO of Volumez, was once one of the most senior Israelis at Intel, reaching the role of Senior Vice President and General Manager of Platform Engineering
Meir Orbach
|
11:14 07.02.2023
Amir Faintuch was once one of the most senior Israelis at Intel, reaching the role of Senior Vice President and General Manager of Platform Engineering. In recent months, the Silicon Valley-based Faintuch has started managing Israeli startup Volumez, which develops innovative technology in the field of data storage. In an exclusive interview with Calcalist, Faintuch spoke about the huge challenges facing Intel's CEO Pat Gelsinger. "Intel has to make weighty decisions about whether to focus on production or development - or do both. Intel will not be the same company in the end, it will have to face some difficult strategic choices and figure out what the company will look like in the future."
Faintuch noted that Intel wants to become a manufacturing power again and part of the way to do so is through the support of the United States government. "President Biden announced the Chip Act with a budget of $52 billion for chip companies. Even if Intel gets $10 billion or more over several years, this is still a drop in the ocean when considering that a factory costs $20 billion to build and Intel needs to establish a large number of factories. And all of this is in addition to additional threats to Intel with companies that in the past purchased chips from it such as Google, Amazon, Apple and others planning to manufacture the chips for themselves. Intel needs to plan for the future and set test points along the way and consider decisions that could fundamentally change the course of the company."
Faintuch believes that with all the difficulties currently facing the chip world, this is set to be a historic era for the sector. In his last position before joining Volumez, Faintuch served as Senior Vice President and General Manager of computing, storage and wired infrastructure business at GlobalFoundries, one of the leading manufactures in the semiconductor world. Faintuch played a central role in the company's successful IPO in October 2021 and helped establish its position as a market leader in the Silicon photonics sector.
"We must not forget that we are at the beginning of an amazing era. It took decades for the market to reach a value of $600 billion and now it is expected to double to over a trillion dollars in about eight years. But in the short term it is a challenge mainly for Intel which needs to both plan and manufacture chips under one roof. Most of its major competitors in design such as Nvidia, Qualcomm, and others, design the chip but do not manufacture it and Intel needs to be the best in both. Intel has a long-standing problem and it wants to be the most advanced in every field and especially in the manufacturing world. As the market explodes and there are more companies that intend to outsource production, they are transferring R&D funds to the likes of manufacturer TSMC, which is the biggest and strongest in the world and is only getting stronger. The result is that it is difficult to maintain your market share in the traditional computing market and also be a leader in manufacturing technologies.
"This model needs enormous resources that Intel does not have. Pat Gelsinger's strategy of opening up Intel's manufacturing to others is good and I very much agree with what he is doing to regain Intel's lead in manufacturing. But there are some serious problems here, he received a really difficult inheritance. There were serious problems in the previous managements that did not solve the problems during the frequent changes in the supply and demand in the global economy and planning became much more difficult. There was huge demand and disruptions of supply chains during the pandemic and today there is inflation and a recession that makes it difficult to carry out a strategy to build new factories. Tens of billions are needed for each factory. When I was at GlobalFoundries I realized that you can't compete for the whole pie and it's better to focus on your strengths, so we spread out our production all over the world. Pat has entered a state of recession and Pat's journey is going to be much more difficult. His mission is very challenging and he is fighting tremendous forces."
Prior to joining Intel, Faintuch was the President of Qualcomm Atheros, a multi billion dollar subsidiary of Qualcomm, where he managed the company's networking, connectivity infrastructure, and emerging Internet of Things semiconductor businesses. He joined Qualcomm through the successful Atheros Communication acquisition where he played a key role. Prior to Qualcomm, Faintuch grew his corporate career at Texas Instruments.
Despite his many years in senior positions, Faintuch decided to start something completely new with a young startup that is trying to bring about a revolution in the field of composable data infrastructure. The constant increase in the use of data analysis systems, artificial intelligence and machine learning, which exists in almost every industry today, has created a significant challenge in the ability of organizations to convert data into intelligence. To do this, they need a scalable infrastructure that draws storage, computing and network resources from their physical locations and optimizes cloud resources. Volumez delivers a pluggable data infrastructure through a SaaS service that makes ultra-high-performance data services pluggable, scalable and universal in cloud computing. The company, founded by Jonatיan Amit, who serves as CTO, currently employs over 30 people in Tel Aviv. Volumez has only raised a Seed round to date, led by Israeli venture capital funds Pitango and Viola.
"Over the years we have built a world that is all smart and connected and produces unprecedented amounts of data. Over the past 10 years, we have started turning data into knowledge and in recent years we see that knowledge becomes smart knowledge. The amount of information is infinite. By 2025, we will reach 25 zettabytes of data. The difficult problem is in the connection between the computer's capabilities and the memory technologies. Most of the giant companies are stuck there and are forced to buy huge amounts of computer storage in order to operate effectively. We are trying through open source to change this situation and create a system that solves the bottleneck. When Jonathan Amit, the founder of the company, came up with the idea, he was told that it was not possible. We are now proving with the first contracts we have signed and the huge interest in the industry that it is not only possible but that we are on the verge of a revolution."