Analysis
Unity price hike: What it means for game developers and investors
The company faced immediate backlash from the gaming community following the announcement. "It will be really hard for game developers to target and monetize players," said Eze Vidra, Managing Partner at Remagine Ventures
James Spiro
|
15:06 13.09.2023
Cross-platform game engine Unity announced on Wednesday that it would be raising its prices for developers using Unity Personal or Plus at a new rate of $0.20 per installation once their game hits thresholds of 200,000 downloads and earn $200,000 in revenue. From the start of 2024, developers who pay $2,000 annually for a Unity Pro or Unity Enterprise plan would have to hit higher thresholds and be charged lower fees.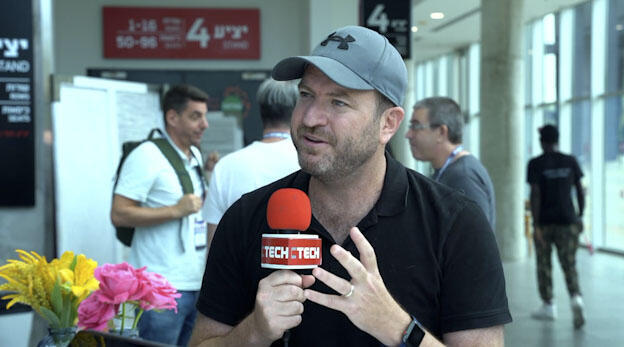 צילום: סיני דוד

The backlash was so immediate and extreme that it caused Unity exec Marc Whitten to quickly clarify the policies to American news outlets in the hope of defusing concerns raised by game creators. The company claims the price hike is crucial for financing the development of their technology and Whitten claimed that it would only impact 10% of Unity's developers, but admitted to Axios: "It's not fun to get a bunch of angry feedback on any particular day. And I think that that is us needing to clarify some of these points."
Unity also announced on Tuesday a "Runtime Fee," associated with the number of installations a game accumulates, as an aspect that previously did not put any costs onto developers.
Eze Vidra, Managing Partner at Remagine Ventures, compared the hike to a 'tax' that will most affect indy developers who produce hyper casual games. "It will be really hard for game developers to target and monetize players," he told CTech at Gaming 2023 the day the news was announced. "I think what it is going to do is embrace the industry to adopt new technology and I think in the short term it will probably be painful for the hyper-casual game developers. Hyper-casual games are games that are being built very quickly, they don't have huge longevity, and typically what the developers are trying to do is make more money than it costs them to acquire the user."
Unity remains the most popular game engine for developers and supports desktop, mobile, console, and VR platforms. Last year, it completed a $4.4 billion merger with Israeli-founded mobile app monetization company ironSource, which means it effectively has a monopoly over game development, graphics engines, and game monetization. "They have quite a lot of lock-in with game developers that would make it quite difficult for people to leave," Vidra continued. "I think there will maybe be a lot of experimentation from people to try new tools and see if they can make their games work with other tools."
Remagine Ventures is a pre-Seed/Seed fund that invests at the intersection of tech, interactive entertainment, and gaming. Notable portfolio companies include Novis, an inline academy for gamers, and Sneaky Panda, a mobile gaming studio. "I think that Unity is very critical for mobile game development but perhaps what this would do is celebrate the embracement of cloud gaming and the ability to play games regardless of the console," he mused.


Vidra appeared on stage at Gaming 2023 earlier in the day in a panel called "Leading player or NPC: Can Israel establish itself as a global gaming power" alongside Adam Fisher, Senior Partner at the Bessemer Venture Partners, Eitan Reisel, Founder and Managing Partner at Vgames, and Roy Karo, Chief Risk and Strategy Officer at Fireblocks. On stage, Vidra confirmed that 60% of revenue generated for App Stores comes from games, which typically take almost 30% of revenue generated by gaming companies (although this number is usually lower for subscription models).
If regulatory courts like the European Union consider Unity a monopoly, it might strike down efforts to raise its own prices or even call for it to be broken up entirely. Famously, the region has been more skeptical of M&As and is likely to step in if it thinks the actions taken by large companies can negatively affect indy developers looking to promote their games. The UK famously blocked Microsoft's attempted acquisition of Activision for $70 billion. Perhaps the bloc might consider preventing a price hike from a company if it considers it against the interests of smaller companies that can't compete in such a large ecosystem.
"I think they will have to prove that Unity is a monopoly in order to do that and it's probably not the easiest thing to do," Vidra concluded. "But, to be honest, I think gaming developers will benefit from having some sort of control over the company's ability to raise prices indefinitely, maybe this is not the end."
At the time of writing, Unity is still focused on implementing its price hike, although it admitted a mia culpa in how it broke the news to developers. Gaming studios Innersloth and Aggro Crab have already publicly condemned the rise, with the latter calling for them to reverse their plans entirely. "We're listening and we will continue to make sure that we deliver the best that we can," Whitten said.