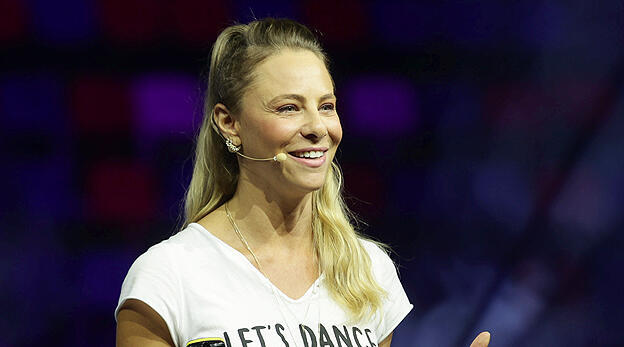 Gaming conference
Google Israel Director: "Demand for AI technologies in gaming has quadrupled in the past year"
"AI is the third technological revolution after the internet and mobile phones. AI is present in all games, and looking forward, everything from game development to launches and analytics will be impacted as this advanced technology enters," added Einat Nemesh
Orna Yefet
|
09:53 14.09.2023
"The gaming industry generates $188 billion worldwide, with half of that coming from mobile gaming. This industry is experiencing growth after a slowdown following the coronavirus period," said Director of Google Israel Einat Nemesh at the opening of the Gaming 2023 Conference in Tel Aviv hosted by Playtika and Google.
"A year ago we reported a slowdown in the gaming industry after many years of growth," Nemesh added. "The pandemic accelerated the gaming industry, but since then there has been a slump in the market. This year, we are once again experiencing growth, and while small, it's encouraging that the industry is bouncing back."
Nemesh discussed how Generative AI will impact the future of the gaming industry, saying, "AI is the third technological revolution after the internet and mobile phones. AI is present in all games, and looking forward, everything from game development to launches and analytics will be impacted as this advanced technology enters."
On Google's tools that assist in game development, Nemesh said, "I'm not a game developer, and I created a game in a minute, so imagine what professional teams in gaming companies will soon be able to do. After we create a game, advanced technology from Google Ads will also help promote the game through campaigns.
"There are many companies developing technology in this field," Nemesh added. "The company Lightricks has developed templates based on the gaming world that will soon be available. Why is this important? Because in the gaming world the most expensive part is creating the environment and graphics, and all of this is going to be simplified with the help of technology.
"Searches for AI technology for gaming have quadrupled in the last year, especially in the past few months. Developers need to think about how to incorporate this. The industry is growing again, and Israel is leading. The strongest talent is in Israel, and technology is going to impact the gaming industry."