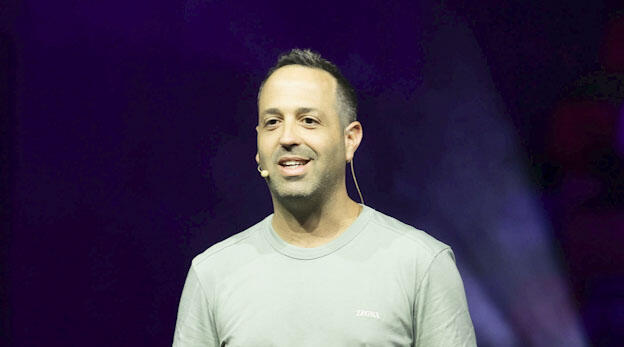 Gaming conference
"Playtika intends to continue to invest in Israeli companies and continue to acquire Israeli firms"
Lior Kenan, SVP at Playtika Growth Ventures, was speaking during the Calcalist gaming conference
Maayan Manela
|
15:35 14.09.2023
"In the last year and a half, the landscape of mergers and acquisitions has undergone significant changes due to shifts in the rules of the game," stated Lior Kenan, SVP at Playtika Growth Ventures, during the Calcalist gaming conference held in collaboration with Playtika and Google. "If we look back five years ago, we witnessed a surge in acquisitions within the gaming industry and a plethora of new game launches. However, times have changed."
Kenan highlighted the current challenges faced by startup companies, explaining, "Raising capital for startups has become more challenging, and the mobile market no longer experiences the same level of growth as it did in the past. Small companies face increased difficulties because attracting a new audience to play their games has become more costly. This significantly impacts a company's ability to progress within the gaming industry. Ultimately, to continue growing on a substantial scale, you require a robust team and access to top-tier talents. You also need access to new technologies and systems, which can be somewhat elusive."
On the side of the buyers, the larger corporations, Kenan pointed out that many of them have substantial resources at their disposal, such as Playtika, and they express interest in the activities of small to medium-sized companies. "These larger companies still need to demonstrate growth in acquisitions and profitability. This value proposition enables them to gain access to new technologies, tap into exceptional talents, infuse fresh energy into their organizations, and foster innovation in both games and technology."
Kenan emphasized that while these dynamics apply across the board, Playtika stands out due to its commitment to personalization. He elaborated, "We understand that when we engage in purchase or investment transactions, each game studio is unique, and there is no one-size-fits-all solution. To illustrate, consider a meeting between a bartender and a customer. I can approach the bartender and request a drink, and he will prepare something for me. However, an excellent bartender will take the time to get to know me first. He will ask questions, understand my preferences and needs, and, based on this, craft the perfect concoction for me."
"We strive to do precisely that. We aim to meet as many team members as possible and gain a deep understanding of where we can effectively bridge the business gaps that the team faces. We leverage our in-house knowledge and advanced systems to address these challenges. While there are invariably hurdles, including cultural differences that can be challenging to overcome, this is precisely what our newly established unit is designed to tackle. It comprises senior executives with extensive experience across various domains who will dedicate their time to guiding transactions, both pre- and post-acquisition. They will seamlessly integrate with the studios we partner with until they become an integral and organic part of the organization."
Kenan also discussed Playtika's strong presence in Israel, stating, "Ultimately, Israel serves as the nucleus of our company. It is our beating heart. Playtika is highly active in Israel, not only for our operations but also for our employees. Many past and current Playtika employees have contributed to a wide array of industries in Israel. Playtika intends to maintain its commitment to invest in Israeli companies and continue acquiring Israeli firms."