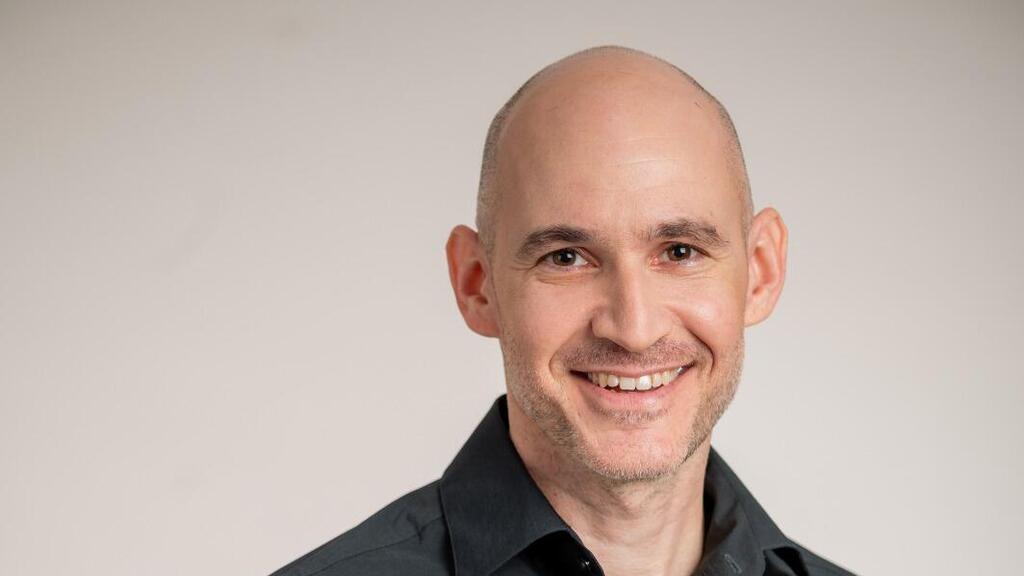 Israel's legal sector is the latest industry to feel the AI squeeze
The country's law ecosystem is plagued with regulatory hurdles and AI barriers that prevent it from competing with the rest of the world
James Spiro
|
10:08 17.09.2023
Israel's legal sector is in dire need of innovation if it intends to compete with global companies, according to Edo Bar-Gil, CEO and founder of Next-Gen Solutions. The company, which he founded in 2018, specializes in strategic solutions for organizations in the worlds of digital transformation, knowledge management, innovation, Responsible AI, legaltech, and legal operations.
Startup Nation may promote innovation, but Israel has an AI-shaped hole in its organizations and structures around the country.


"We are behind the entire world for about two decades. We are implementing tools that the U.S. and Europe aren't using anymore," he told CTech. "If you evaluate law offices, it is even worse. They are unaware of the possibilities and are not being motivated to make a change."
Law is considered a conservative industry generally, but in Israel is it bound by more restrictions than other industries causing a delay in innovation. Typical legaltech services might include document automation software that can write or check legal contracts, legal chatbots that can assist with tasks, or virtual law libraries offering resources for research. There's also the actual technology found in law offices not strictly related to legaltech, such as knowledge management tools or HR tools to help with efficiency.
Law firms in Israel remain void of this innovation because they lack access to AI that makes them more suited for today's needs.
"Most of the offices are not going to make any changes, it is easy for them to basically stay the same level of innovation," said Bar-Gil who works with three law firms in the country. "The status quo is good for them because they are dealing with Hebrew, there is no AI yet in Hebrew, and the billable hour is still effective in Israel - so why should you make a change?"
According to Gartner, by next year legal departments will replace 20% of generalist lawyers with nonlawyer staff - something made more difficult in Israel due to a variety of restrictions and regulatory hurdles in place by the Bar Association. It also predicts that legal departments will have automated 50% of legal work related to major corporate transactions by the end of 2024 - something else not possible in Israel if firms don't adopt AI technologies like they are in Europe or the U.S.
"We need to understand as an ecosystem that AI is now fundamental. You cannot avoid this 4th industrial revolution otherwise you will get lost and you won't be relevant," he continued. "We need to understand this revolution deals with the white collar people, not just blue collar."
Governments around the world have shown a keen interest in AI and how their countries can integrate it in a way that is productive for society and the job market. President Joe Biden has proposed a blueprint for an AI 'Bill of Rights' and the AI Risk Management Framework (RMF) to protect the rights and privacy of citizens, and UK Prime Minister Rishi Sunak has already suggested he wants his legacy to relate to the governance of AI with the U.K. hosting the first-ever international AI Safety Summit in November. Israeli Prime Minister Benjamin Netanyahu may talk the talk speaking with figures like Elon Musk and promising a national AI policy, but realistically his government has not yet shown it is ahead in preparing for a future dominated by the technology while it battles the response to its planned judicial reforms.
"Israel is far behind the world in regard to AI," Bar-Gil said in regard to the country's investment in it. While tech companies like Google and Microsoft (which has a $10 billion investment in ChatGPT) continue to have large presences in Israel, the tech sector generally is waning: the shekel has dropped and 68% of high-tech companies have, ironically, started taking "legal and financial steps" to move their companies overseas.
"OpenAI's chief scientist Ilya Sutskever is Israeli. We have the best brains but we need to make sure we invest time and money in people and provide them with the incentive not to leave the country," he concluded.