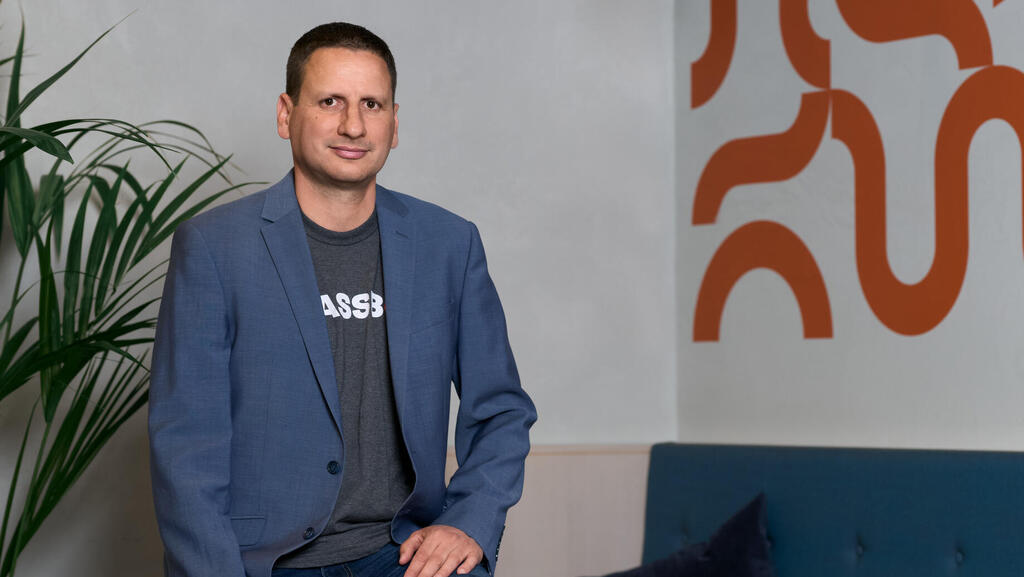 Glassbox shareholders turn to court for bigger say after 75% drop in valuation
Ibex Investors, the largest shareholder in the company with a 32% stake, filed a lawsuit to compel Glassbox to include its candidate for a board position after the company previously ignored its requests
Amir Perger
|
11:12 18.09.2023
The vote on the appointment of directors at Glassbox heads to court. The company, specializing in user experience analysis in digital channels, was preparing for a shareholders' meeting to vote on various matters, including the reappointment of two directors: CEO Yaron Morgenstern and Benjamin Weiss. However, last week, Ibex Investors, the largest shareholder in the company with a 32% stake, filed a lawsuit to compel Glassbox to include its candidate for a board position, causing the meeting to be postponed. A new date for the meeting has yet to be scheduled.
Before initiating the lawsuit, Ibex had formally requested that the company add a director candidate to the meeting's agenda on its behalf. Concurrently, American funds Brighton Park and Updata Partners, each holding 10% of Glassbox's shares, made similar requests, each proposing their respective candidates. The company did not heed to these requests, leading Ibex to resort to legal action.
Glassbox, which provides software-as-a-service (SaaS) for analyzing browsing data on websites and mobile applications, was founded in 2010. In June 2021, it went public on the Tel Aviv Stock Exchange. Leading up to its IPO, Glassbox raised $64 million from a series of investors, including the three funds currently seeking to exert more influence by appointing an additional director on their behalf. Currently, out of nine board members, two represent Ibex, while two others represent the two American funds.
In late May, the Klirmark Capital private equity fund, specializing in distressed company investments, increased its stake to 7%.
Glassbox's market value post-IPO reached NIS 1.15 billion (approximately $300 million). However, starting at the end of 2021, its stock experienced a downward trend, hitting a low of NIS 196 million ($51 million) last June, and currently stands at NIS 289 million ($75 million, having risen by 40% last week). This is still 75% less than its IPO value.
Unlike many other tech companies that went public in the 2020-2021 wave of IPOs, Glassbox generates revenue from its operations, although its expenses, especially in R&D and sales and marketing, surpass its income, leading to overall losses. In both 2021 and 2022, the company recorded losses of $33 million each year. In the first half of 2023, losses amounted to $13 million, a 33% decrease compared to the same period last year, attributable to reduced operating expenses.
Glassbox experiences negative cash flow from current operations, reaching $10.6 million in H1 2023. By the end of June, its cash reserves, including short-term deposits, had decreased from $30 million at the end of 2022 to $18.5 million.
In early August, Glassbox secured a $20 million line of credit from Bank Hapoalim to support its ongoing activities, projecting that it won't require additional financing sources to meet its goals and maintain its operations in the coming year. Earlier in the year, it announced an efficiency plan involving the layoff of approximately 40 employees, expected to yield annual savings of $7.4 million.
Glassbox's revenue model is subscription-based, as it doesn't sell its developed software to customers but offers it as a subscription service, providing recurring revenues (ARR - Annual Recurring Revenues). In its 2021 IPO prospectus, Glassbox set a target of $100 million ARR within two to four years. As of June, two years post-IPO, ARR stood at $47.9 million. Consequently, the company extended its target date for achieving this goal to the end of H1 2026, a five-year extension from its initial projection.
Last week, Glassbox announced the expansion of its contract with an American bank, adding $8.3 million to its annual ARR. Under this new arrangement, Glassbox will receive $14.1 million annually.
Glassbox responded to the lawsuit, stating, "We have received the statement of claim, and we are currently reviewing it. It is important to note that this claim has been filed at a time when the company is successfully executing its growth strategy. Just yesterday, we signed a three-year agreement with one of the five largest banking corporations in the U.S., solidifying our position as a leader in our field among major financial institutions globally. This agreement supports Glassbox's steps toward achieving positive cash flow and transitioning to profitability, aligning with our stated goal of achieving annual recurring revenue (ARR) of $100 million over the next three years."