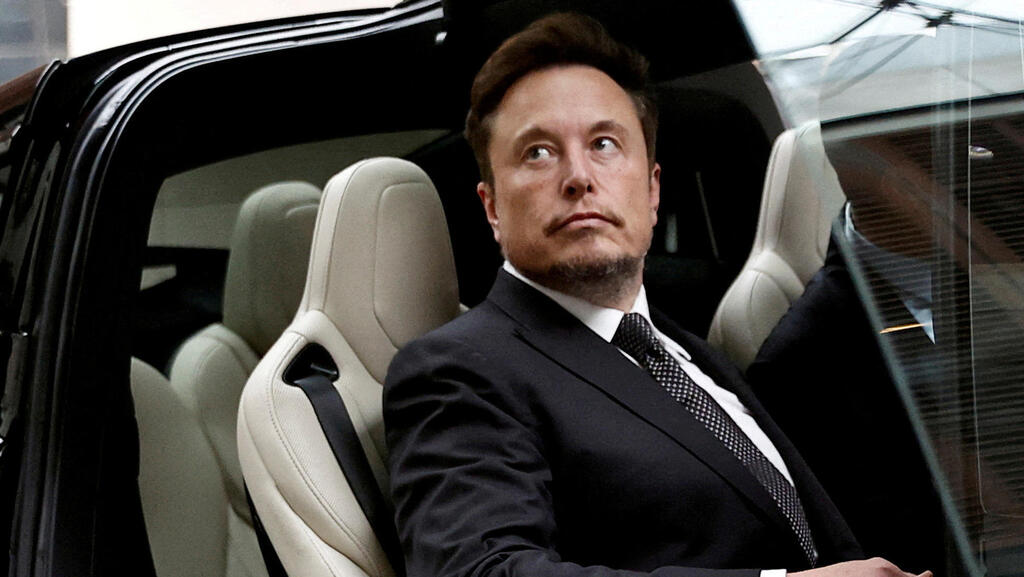 Analysis
AI powerhouse? The sole outcome of the meeting between Netanyahu and Musk will be a flashy photo op
It's safe to assume that Netanyahu's visit to Silicon Valley will not significantly advance Israel's transformation into an AI powerhouse. Achieving these goals requires comprehensive, long-term efforts, and unfortunately, they don't yield photo ops for news releases or headlines
Omer Kabir
|
16:52 18.09.2023
Prime minister Benjamin Netanyahu would really like us all to discuss artificial intelligence (AI) this week, specifically his plans to transform Israel into an AI powerhouse. As part of his visit to the U.S., he is expected to meet with the owner of Tesla, SpaceX, and X (formerly Twitter), and this meeting, as per official statements, will also involve discussions on AI. Additionally, during his visit, Netanyahu is expected to announce the establishment of a "national artificial intelligence directorate."
However, while Netanyahu might want all the focus to be on AI, what really needs to be addressed is the fact that the prime minister is meeting with an individual who has contributed significantly to the proliferation of anti-Semitism on the internet, and that the path to establishing Israel as an AI power does not solely rely on meetings in Silicon Valley or the establishment of directorates; rather, it requires less flashy but crucial steps that the current government seems unwilling to pursue.
The highlight of Netanyahu's U.S. visit, at least in terms of technology, is his meeting with Elon Musk. While the official announcements emphasize discussions on artificial intelligence, it remains uncertain whether Musk is the most suitable person for such discussions. Although Musk was an early investor in OpenAI, his current involvement with the company is minimal. He has also established a new AI company that is still in its early stages and not a significant player in the field. While it's possible to discuss potential investments in Israel with him, more appropriate targets for these discussions would be established tech giants like Google, Microsoft, and Nvidia, which are actively engaged in extensive AI research and development in Israel.
According to reports, the meeting is expected to address anti-Semitism on X, which is a more pertinent issue for Musk. Under his leadership, the platform has experienced a significant increase in anti-Semitic content, partly due to a more permissive content policy and reduced staff responsible for enforcement. The prime minister of Israel may raise this issue during the meeting, but it's uncertain whether Musk, who recently launched an attack with anti-Semitic undertones against the Anti-Defamation League, will be receptive.
It's safe to assume that Netanyahu's visit to Silicon Valley will not significantly advance Israel's transformation into an AI powerhouse or the establishment of a national AI directorate, regardless of the powers he may possess. Achieving these goals requires comprehensive, long-term efforts, and unfortunately, they don't yield photo ops for news releases or headlines.
The first crucial step is rebuilding trust among high-tech investors in the Israeli economy, which has been eroded due to the government's judicial coup. Investments in Israel's high-tech industry have declined significantly, even as the rest of the world experiences a resurgence in high-tech investments following the 2022 downturn. In the first quarter of 2023, high-tech investments in Israel dropped by 75% compared to the same quarter in 2022, marking the lowest figure since 2018. To attract investments and bolster Israel's position as an AI powerhouse, the government must address the impact of recent political unrest on investor confidence.
Netanyahu may secure investments from Musk as a sign of confidence in the country. However, these investments alone cannot compensate for the avoided investments by funds and other entities in Israel's high-tech industry in recent months. Restoring investor trust is a crucial prerequisite for Israel's AI transformation. To do so, the government must address the ongoing political instability.
Additional measures at the local level can further support Israel's AI aspirations. These include substantial investments in the state education system to modernize curricula, attract high-quality personnel, and upgrade learning infrastructures for the next generation of developers and programmers. Furthermore, ensuring academic freedom and providing economic support to struggling universities can prevent brain drain and attract top researchers in computer science and AI. An updated legal framework for privacy and comprehensive AI legislation, similar to the European Union's approach, can encourage AI investments and regulate the ethical development and use of AI technology in Israel.
Becoming an AI powerhouse is possible through strategic, long-term efforts and comprehensive reforms, but it requires a commitment to addressing political and educational challenges. These initiatives may lack the glamour of high-profile meetings with the richest man in the world but are essential for achieving lasting progress.