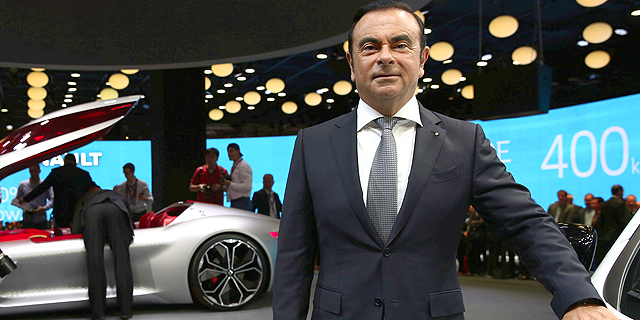 Renault-Nissan, Merck & Co, to Open Startup Laboratories in Israel
The companies won a three-years contract to run technology laboratories partially funded by the Israeli government
Hagar Ravet
|
18:30 09.08.2017
Automaker Renault-Nissan and pharmaceutical company Merck & Co. won a three-years contract to run startup laboratories partially funded by the Israeli government, the Israeli innovation authority said in a press release Tuesday.
More on this subject
Around 1,400 startups are founded in Israel each year, said Aharon Aharon, chief executive officer of the Israeli innovation authority. In a former position, Mr. Aharon was the general manager of Apple's activities in Israel.
Merck's electronics laboratory will be located in Yavne, around 30 km to the south of Tel-Aviv.
The two multinationals won a governmental contract awarding them with up to a third of the set up costs and half of the operational costs in funding, in maximum $1.5 million (5.5 million shekels).
Israeli-registered startups participating in the programs are eligible for a governmental funding of up to $280 thousand (1 million shekels). The funding is intended for the development of a product guided by the corporations running the laboratory.
Three more laboratories will be operated by Israel-based tender winners— valve manufacturer Ham-Let Group, real-estate developer Shikun & Binui, and flavor and fragrance company Frutarom.