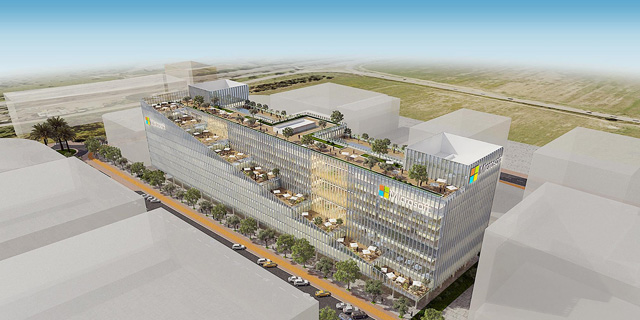 Microsoft's New Israeli Campus to Feature Hanging Gardens
The company plans to invest hundreds of millions of shekels in a new campus currently being built north of Tel Aviv
Meir Orbach
|
14:52 03.08.2017
In 2020, Microsoft's employees in Israel will relocate into a 460 thousand square feet office building now being built in Herzliya, around 10 miles north of Tel-Aviv.
The new glass and metal office building will include an open garden on every floor and an open garden roof where employees can farm agricultural produce, the company said in an announcement last week.
Microsoft plans to lease the building for 15 years, putting "hundreds of millions of shekels into the new campus," the company said.
Employing over a thousand people in the country, Microsoft has become one of the most active buyers of Israeli technology firms in recent years, gobbling up several Israel-based cybersecurity startups.
The company's staff in Israel works as part of teams developing Microsoft's business intelligence software, cybersecurity products, Microsoft's search engine Bing and elements of the Surface computer series.