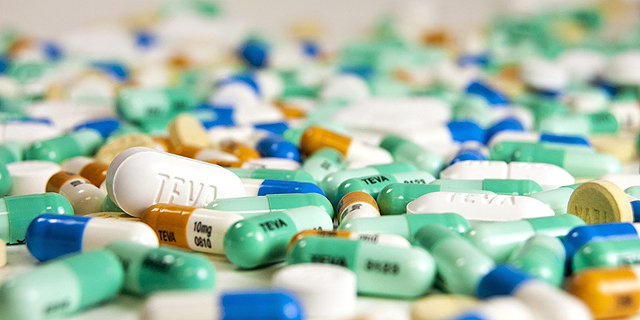 With Bloated Debt, Teva Looks to Sell Assets
The generic drugmaker said it is looking to sell Medis, an Iceland-based company it bought in 2016
Eli Shimony and Gil Kalian
|
16:30 10.08.2017
On Wednesday, generic drugmaker Teva Pharmaceutical Industries said it was looking to sell Medis, an Iceland-based company it bought in 2016.
Pricey acquisitions and a continuous decline in generic drug prices in the U.S. market have made Teva's total debt surpass the company's market capital.
The same month patents related to Teva's money-maker multiple sclerosis drug Copaxone expired.
Then on February CEO Erez Vigodman stepped down, and Mr. Peterburg, the company's chairman, stepped in as interim CEO. Over the next six months, the company failed to recruit a new CEO, despite approaching both Pascal Soriot, AstraZeneca's CEO, and Jacqualyn Fouse, formerly COO of Celgene. Teva's chief financial officer Eyal Desheh resigned in June. The company was forced to lower its prices after Walmart and McKesson combined forces last year to form ClarusOne, a joint purchasing venture. Generic drug prices in the U.S. are also affected by the FDA's attempt to hasten approval of copycat medicine. Mylan, who was set to release a Copaxone rival called Advair, was affected as well, forcing it to lower the outrageous price it set for its EpiPens. As it scrambles to better its market positioning, Teva may find a silver lining in an announcement made yesterday by Mylan.
After being sent back to the drawing board by the FDA, Mylan announced it is pushing Advair's launch to 2018, earning Teva a few more months with its exclusive heavy hitter.