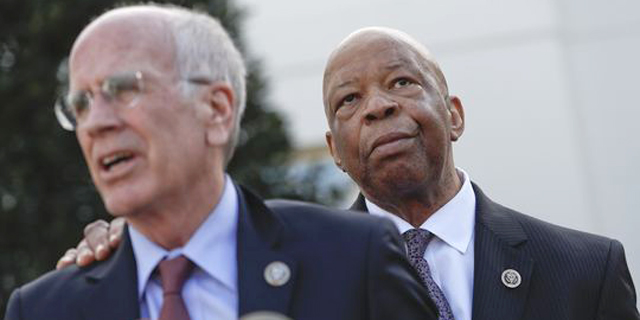 U.S. Congress to Investigate Rising Multiple Sclerosis Drug Prices
Two Congressmen are looking into the rising MS drug prices of seven pharmaceutical companies
Dror Reich
|
14:20 21.08.2017
Rep. Elijah E. Cummings and Rep. Peter Welch, both Democratic members of the U.S. House Committee on Oversight and Government Reform, sent letters to seven pharmaceutical companies requesting information about their pricing strategies for drugs used to treat Multiple sclerosis, the two announced in a press release Thursday.
Multiple sclerosis is a potentially disabling autoimmune disease that affects the central nerves system, specifically the brain and spinal cord. Its signs and symptoms vary widely and can include chronic pain, fatigue, muscle spasms and blurred vision.
Around 2.3 million people are affected globally, according to a report published in Lancet in 2016. Though there is no cure, some treatments have been shown to quicken recovery from attacks, alter the course of the disease and manage the symptoms.
The two Congress representatives quoted a 2015 American Academy of Neurology study that found that some manufacturers of multiple sclerosis drugs engage in "shadow pricing"—the practice of rival companies raising prices in tandem.
Many of these drugs now cost more than $85 thousand a year.
The seven companies under investigation are Bayer Healthcare Pharmaceuticals Inc., Biogen Inc., EMD Serono Inc., Novartis Pharmaceuticals Corporation, Sanofi Genzyme Corporate, Roche Pharmaceuticals Ltd. and Teva Pharmaceutical Industries Ltd.
Headquartered in Petah-Tikva, around 6 miles east of Tel-Aviv, Teva tops the list with its market dominating Copaxone 20 mg: since 1996 when it first went into commercial use the drug's price in the U.S. rose a staggering 1002%. Used to reduce the frequency of multiple sclerosis relapses, the drug now costs over $91 thousand a year.
Copaxone accounts for a fifth of Teva's revenue, but the company's related patents expired in August this year, prompting several drug companies to announce the development of generic versions. Among them is Mylan N.V., another company under fire from Congress due to the overinflated price of its life-saving EpiPens.
A $6.1 billion write-off in a financial report published on August 3 sent Teva's stock price to a 14-years low. A new policy by the American Food and Drug Administration encouraging competition in the generic drugs market adds to the company's woes.
On Sunday, Teva launched a generic testosterone drug used to treat adult males with low or no testosterone. The equivalent non-generic drug has annual sales of approximately $247 million in the U.S. market according to market research firm Quintiles IMS.