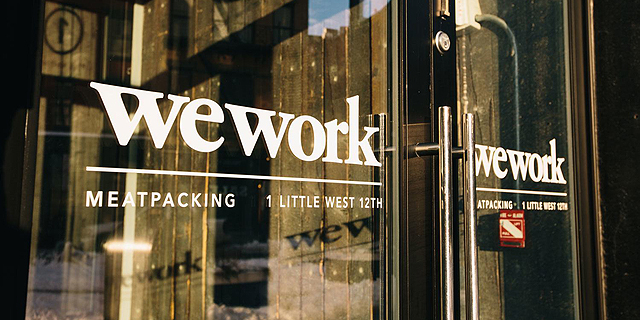 WeWork Buys Business Intelligence Startup Unomy
Attempting to add to its revenue streams, in April the company launched the WeWork Service Store, a service supplying WeWork residents with discounts for web-based business tools
Hagar Ravet
|
13:39 13.08.2017
New York-based shared workspace company WeWork bought Israel-based marketing intelligence company Unomy Ltd., the companies announced Tuesday.
Founded in 2010 and growing rapidly WeWork now employs around 15 thousand people in 155 offices around the world. In its latest funding round the company was valued at $20 billion.
Unomy develops and sells an online service that helps sales teams create sales lists, generate leads and connect with potential customers. Before the deal, WeWork was a client.
Attempting to add to its revenue streams, in April the company launched the WeWork Service Store, a service supplying WeWork residents with discounts for web-based business tools. Co-founded by Israeli-born Adam Neumann in 2010, WeWork has strong ties to the Israeli technology community. Israel-based venture capital firm Aleph was one of the company's earliest investors, as were other private investors with Israeli ties. Headquartered in Tel-Aviv, Unomy was founded in 2013 by CEO Gal Har Zvi, chief marketing officer Ori Manor, product head Yuval Amir and chief technology officer Dima Kuchin.
"Unomy's platform will become the backbone of our growing internal sales platform," WeWork's digital products manager Ron Gura said in a press release. Mr. Gura manages the company's Tel-Aviv development team.
Lately, WeWork has been on a shopping spree. Last week the company announced it had signed an agreement to acquire Singapore-based shared workspace provider Spacemob Pte. Ltd. In June it announced it had signed an agreement to buy Fieldlens Inc., a startup developing a mobile-based information sharing service tailored for real-estate developers.