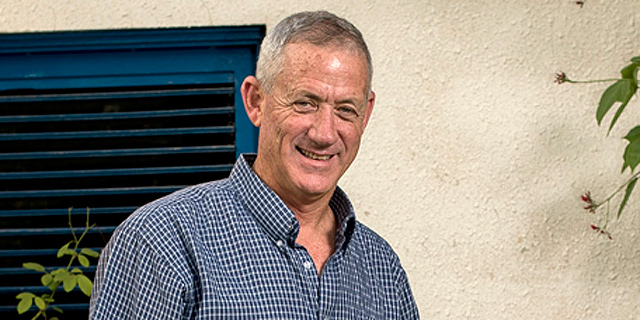 Israeli Army's Former Chief of Staff Joins Venture Capital Firm
Benny Gantz steps into his biggest civilian position yet since his retirement in 2015. He will be joining Elron, one of Israel's premiere technology holding companies
Meir Orbach
|
14:00 28.08.2017
Former IDF chief of staff Benjamin "Benny" Gantz will join Elron Electronic Industries' board of directors as of October, the company announced Sunday.
Based in Tel Aviv and established in 1962, Elron is one of Israel's premiere technology holding companies, focusing mainly on early stage technology startups. It has previously invested in companies such as the Haifa-based defense electronics company Elbit Systems Ltd., now a global company with yearly revenue of over $3 billion, and the Israeli medical technology company Given Imaging Ltd.
It is also a partner of Rafael Advanced Defense Systems Ltd. in its investment arm Rafael Development Corporation Ltd.
This is Mr. Gantz's most senior civilian position yet since he retired from the army in 2015; in 2015 he became the chairman of Fifth Dimension, a cybersecurity company based in Tel Aviv, and in 2016 he joined Get SAT, a Rehovot-based startup for Micronized Satellite Terminals, as a strategic advisor. Mr. Gantz is certainly not the first senior Israeli officer to make the jump from the military to the technology sector. The two have deep-rooted ties, and many of Israel's startups are in military-related domains like homeland security and cyber. While low level graduates of unit 8200, the Israeli equivalent of the NSA, are in high demand for their cyber expertise, senior military officers are wanted for a different reason; in addition to their experience, they bring a certain gravitas as well as international connections and an increased chance for government-back funding.
A notable example is former Brigadier General Pinhas Buchris, a former head of unit 8200, who was the vice president of Adallom Inc., a cyber security startup that was bought by Microsoft Corp. in 2012. Now he is a managing partner in State of Mind Ventures, a Tel Aviv-based early stage venture capital fund.