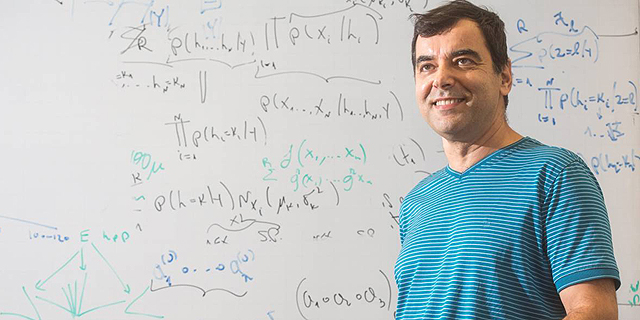 University Retracts Mobileye Equity Claims
After skirmish with star scientist, the Hebrew University backs down
Sefi Krupsky
|
14:18 07.09.2017
The Hebrew University of Jerusalem retracted its claims for royalties from car technology company Mobileye following the latter's acquisition by Intel in March for $15.3 billion, the University and Mobileye announced Wednesday.
The first stage of Mobileye's acquisition was completed August 8, when Intel secured 84% of Mobileye's shares. Mobileye CEO Amnon Shashua first confirmed the University's claims to Calcalist on August 17. Mr. Shashua said the deal necessitated changes in Mobileye's relationship with the university, prompting the University to "make certain unreasonable demands" from Mobileye.
Mr. Shashua has been a professor at the University's Rachel and Selim Benin School of Computer Science and Engineering since 1996 and developed the basis for Mobileye's technology while working at the University. In 2002 the university and Mobileye signed an arbitration agreement regulating Mobileye's intellectual property and the University's claim to royalties.
Unlike in some non-Israeli universities, academic institutions in Israel do not define a clear distinction between work done by faculty for research purposes and work related to business ventures, said Giora Yaron, chairman of Tel Aviv University's executive board. Mr. Yaron, who headed the Hebrew University's technology transfer company Yisum Research Development between 2000 and 2010, was interviewed by Calcalist last month. "How do you define what is or isn't a leak when you work for both the university and Mobileye? These are very honest people, but they work both here and there—the knowledge is out there," Mr. Yaron said. It recently came to light that just before the Intel-Mobileye deal was announced in March, Mr. Shashua had University board members sign a waiver for any claim or right to Mobileye's intellectual property. At the time Mr. Shashua said that the waiver was needed by the U.S. Securities and Exchange Commission. Following the dispute Mr. Shashua handed in his resignation from the University, prompting forty of Mr. Shashua's faculty colleagues to publish an open letter to the university's management saying his departure will cause irrevocable harm. In its latest announcement, the University announced it is canceling its claims.
There is now an agreed-upon outline for the continuous cooperation of the University and Mobileye, and the matter of student, advisor and faculty employment has been settled, said persons familiar with the matter close to Mr. Shashua, who spoke on condition of anonymity.