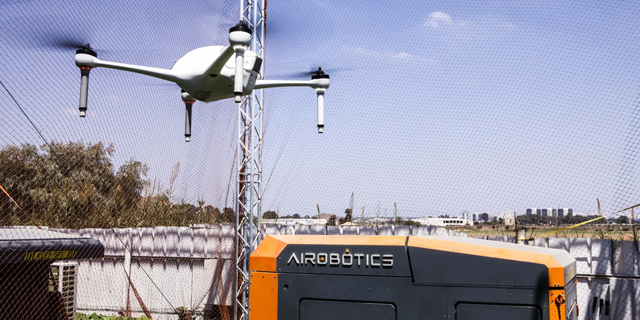 Airobotics Completes $32.5 Million Funding Round
Drone maker Airobotics raised $32.5 Million in round C funding, led by BlueRun Ventures China. The company raised $61 million in investment
Hagar Ravet
|
18:06 07.09.2017
Israel-based drone maker Airobotics Ltd. raised $32.5 million in a funding round led by investment consultants BlueRun Ventures China Co. Ltd., with participation from Microsoft Ventures and equity crowdfunding platform OurCrowd.
Airobotics also received additional funding from existing investors including Waze CEO Noam Bardin and Richard Wooldridge, former COO of Google ATAP.
Founded in 2014, the company raised a total of $61 million to date.
Airobotics developed fully automated industrial drones currently used for surveying and security purposes in industrial facilities, mining sites, and refineries. The company's drones take off from a large sized box and return to the box to recharge. The company lists Intel and Israel-based Israel Chemicals Ltd. as customers.
"This fundraising enables us to continue to expand, within industrial facilities, and with our newly launched Defense division. Our next stop – automated drones in cities," said Ran Krauss, co-founding CEO of Airobotics.
"Airobotics is a game changer, which has successfully matched revolutionary drone technologies with real industrial needs," says Jiajie Wu, executive director of BlueRun Ventures China, who led the funding round. "We believe Airobotics will see substantial opportunities in Asia, which is one of the world's largest industrial markets."