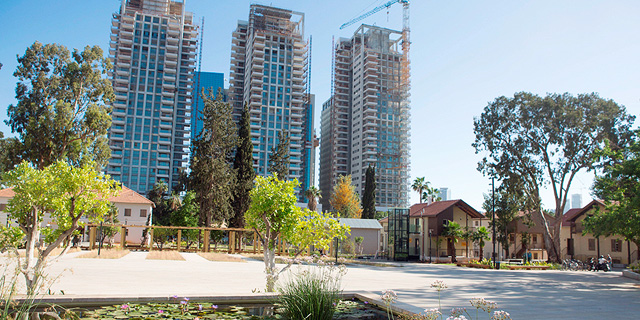 Exclusive
Amazon to Build Alexa's eCommerce Capabilities in Tel-Aviv
In June the company signed a 5-year lease for 11 floors in Israel's tallest tower, currently under construction in Tel-Aviv
Nitsan Sadan
|
15:20 10.09.2017
Amazon is hiring new teams to be based in the company's new offices in Tel-Aviv to spearhead the development of Alexa's ecommerce capabilities, according to two persons familiar with the matter who spoke on conditions of anonymity.
In June the company signed a 5-year lease for 11 floors in the Azrieli Sarona office tower, a total area of 82,000 square feet (25,000 square meters) in what is currently Israel's highest skyscraper. The tower, scheduled to open its doors in 2018, will also host Amazon Web Services local marketing teams, as previously reported by Calcalist.
Amazon is currently seeking to recruit engineers specializing in neuro-linguistic programming, for the new team, as well as project managers. In recently updated job listings the company is seeking software engineers to join its Voice and Advanced Natural Shopping team in Tel-Aviv. "We are seeking the industry's best to help us create new ways to interact, search and shop. Join us, and you'll be taking part in changing the future of everyday life," the company writes.
Amazon's Alexa is the current undisputed leader in the voice-activated speaker sector, with a forecasted 70% of the U.S. market according to a May report from market research company eMarketer. The report said the market will not be a "win-all" scenario, since most users will not purchase rival devices if they already own a voice-controlled speaker from one brand. At the time, Google Home was forecasted to have 24% of the market, with 5.6% going to "others". On August 23 Google has entered into a partnership with Walmart, enabling voice shopping from Walmart only through Google Home devices, to be available as of late September. A week later, on August 30, Amazon announced a partnership with Microsoft; Amazon's Alexa and Microsoft's Cortana will be able to communicate with each other by the end of the year. Amazon's job search ads in Israel from late June and early July showed the company was also seeking to boost the development of Amazon Go, the company's checkout-free retail stores. At the time, Amazon was looking to recruit Israel-based machine learning experts and computer vision researchers.
Amazon did not respond to a request for comment.