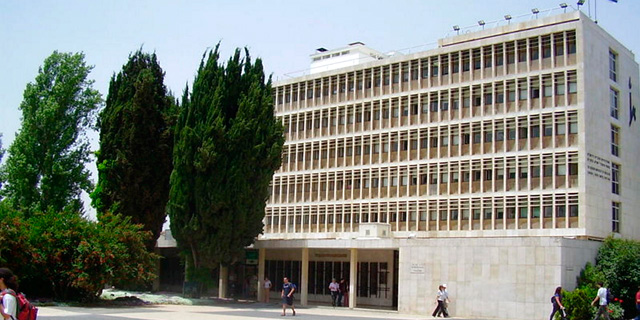 Low Government Spending Jeopardizes Israel's Academic Excellence, Researcher Says
Government spending on higher education in Israel is one of the lowest among OECD countries
Sefi Kropsky
|
19:45 18.10.2017
Israel must increase its government spending on higher education to preserve the the country's academic excellence, says a new research published Wednesday by Tel Aviv University economics professor Dan Ben David and the Shoresh Institution for Socioeconomic Research, an Israel-based think tank.
The research was published ahead of the beginning of the academic year, schedulaed to start Sunday in Israel.
Government spending on higher education in Israel declined in recent years. In 2013, government spending on higher education in Israel amounted to 20% of the country's per capita GDP, one of the lowest rates among OECD countries. Relative government spending on higher education in Israel is lower than that of Sweden, Turkey, Spain and Iceland, and higher than than of the U.S. and Japan, according to OECD data.
According to Mr. Ben David, the declining investment is causing a decline in academic achievement and prestige, measured by the drop in the number of articles authored by Israeli researchers cited in academic papers.
In addition to insufficient funding, Mr. Ben David listed the growing ratio of students per instructor as one of the factors jeopardizing the achievements of Israeli academia. According to his findings, in 1999 the ratio in Israeli universities was one staff member for every 7.2 students. In 2014, the ration was 1 to 10.6. This trend is likely caused by the growing numbers of Israelis seeking higher education as well as the inability of local academic institutions to finance sufficient staff.
Israel has one of the highest percentages of people holding academic degrees, surpassed only by South Korea, Ireland, and the U.S. In 2015, 35% of Israel's population aged 35-54 had at least 16 years of education, according to data by Israel's Central Bureau of Statistics.
Israel's Hebrew university of Jerusalem, once ranked in the 53rd place, dropped from the 87th spot to the cluster of 50 institutions ranked below the 100th spot. Ranked in the 92nd place in 2013, Israel's Weizmann Institute of Science has been ranked in that same cluster for the last three years. Other Israeli universities dropped to even lower places in the global ranking.