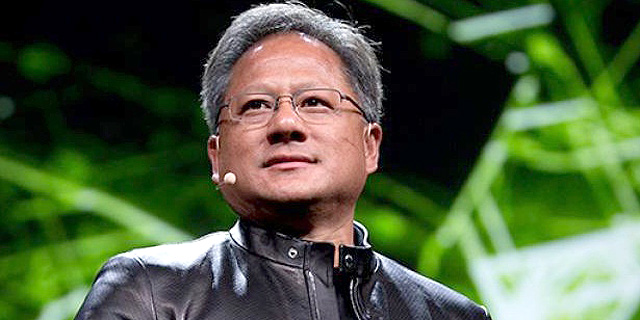 Nvidia Making First Steps on Journey to Become International Company, CEO Says
Over the last three years, the company's revenues from sales to automotive companies shot up, a result of increased use of autonomous driving features
Hagar Ravet
|
16:42 19.10.2017
Santa Clara, California-based chipmaker Nvidia Corp. is taking its first step on its journey to become an international company, the company's founder and CEO Jensen Huang said yesterday in a conference in Tel-Aviv. The statement may come as a surprise for those familiar with the industry juggernaut, and its rapid growth in recent years, which has turned it into one of the world's biggest chip companies in terms of market capitalization.
Mr. Huang, who founded Nvidia in 1993, was the keynote speaker at the company's graphic processors technologies event held yesterday in Israel for the first time. Held since 2009, this is the second time the event takes place outside the U.S. Over a thousand visitors attended the event in Tel-Aviv Wednesday, according to a company announcement published Wednesday. Earlier this year Nvidia held a similar event in Munich, Germany.
"Everything that moves will be autonomous someday," Mr. Huang added.
In August Intel closed a $15.3 billion deal to acquire Jerusalem-based automotive chips company Mobileye and announced aggressive expansion plans in the country. Like Nvidia, Mobileye harnesses deep learning and artificial intelligence to enable autonomous features in cars.