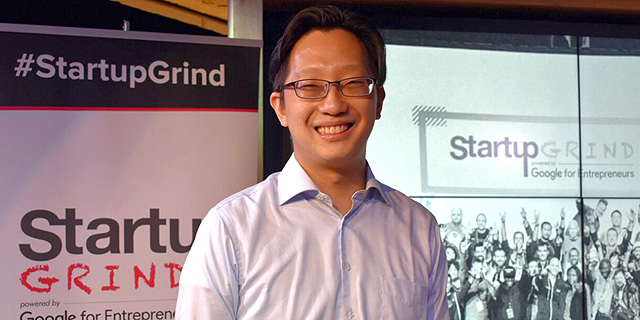 Q&A
Why Foodtech is Right for China, A Venture Capitalist's Answer
Joseph Zhou, an investment partner at Shanghai-based accelerator Bits x Bites, says foodtech is right for China's growing upper-class
Keren-Or Grinberg
|
16:17 29.10.2017
Established in 2016 in Shanghai, Bits x Bites presents itself as China's first Foodtech startup accelerator and venture capital fund. Focusing on sustainable food startups the 120-day program offers networking, mentorship, and capital to startups that want to break into the Chinese market. The one-year-old program invests up to $500 thousand in startups, for up to 15% in equity. The program does not require participating startups to relocate to China but sees the Chinese market as a major target for its portfolio companies.
Joseph Zhou, an investment partner and core team member of Bits x Bites, visited Israel last week in search of new investment opportunities. Before joining the accelerator, Mr. Zhou was a partner at Shanghai-based private equity firm Fusi Capital and vice president at Sydney-headquartered financial management company Macquarie Group.
Calcalist interviewed Mr. Zhou at a Tel-Aviv event hosted by entrepreneurs community Startup Grind on Tuesday, where Mr. Zhou was the keynote speaker.
Q: Where does China stand regarding food-tech?
A: Food-tech is not big in China, and so the government has been pushing to develop it. We have 1.3 billion people, so in terms of size it's a big challenge. In the food business, everyone knows it takes time. A real venture capitalist won't invest in food, but there is a real demand and I have a four-year-old son and I don't want him to develop unhealthy eating habits. This business is sustainable, so I'm focusing on it.
Q: Why now?
A: We have an upper class that's growing fast—young people that know what they want and are willing to spend money. When they return from school abroad, they want to retain the same food behavior but can't find the same products in China. There are many such accelerators in the U.S., Europe, and Tel-Aviv, but in China, we are the first one, and we feel China is missing this trend.
Q: What technologies are you looking for?
A: We want to solve the challenge China is facing now, regarding food processing, retail and consumer experience and food-related education. People say 'you are what you eat.' China is the closest to the U.S. in obesity rates, for both adults and children. Chinese startups are behind their equivalents in the U.S., but we have one thing to offer—our huge market. Technology is really the most powerful enabler that we can use to disrupt the traditional Chinese food industry.
Q: What kind of technologies do you invest in?
A: The Chinese government announced a mission to cut down meat consumption by 15%. We saw the trend in other countries, and we are looking for alternative proteins such as lab-made meat, also called "clean meat." We are also looking for methods that extend the shelf life of fresh produce. Old technologies like high-pressure processing (HPB) use high temperatures, killing the nutrients as well as the taste.