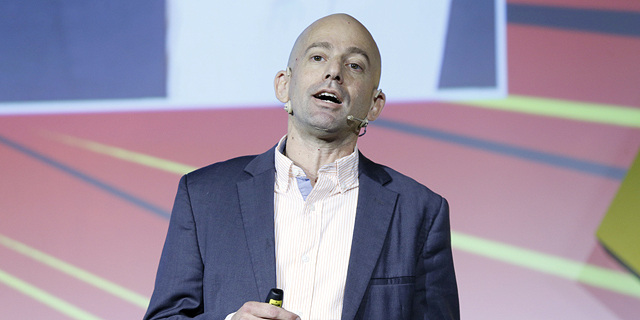 INSPIRE
Medtech CEO Calls on Israeli Government to Open Hospital Data
EarlySense CEO Avner Halperin says health data is a "national treasure" that can propel economy
Hagar Ravet and Lilach Baumer
|
12:19 30.10.2017
Digital health can be the next economic engine of Israel, said Avner Halperin, the CEO of non-invasive patient-monitoring systems company EarlySense Ltd. Mr. Halperin spoke at a panel on digital health at Calcalist's digital and mobile conference this morning.
Mr. Halperin relayed the story of what inspired him to enter the digital health industry. When he was a young father 13 years ago, his daughter suffered from asthma, the leading cause of hospitalization among children. To help her and others, he helped developed a sensor that goes under the mattress and detects the onset of an asthma attack.
He said that the asthma detection system, which was co-developed with Siemens AG and Koninklijke Philips N.V. (Philips), saves 1,000 lives a year.