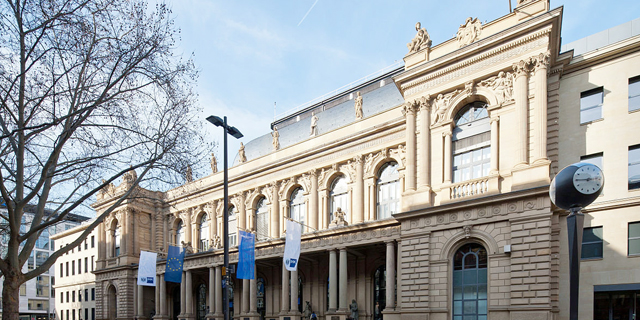 Frankfurt Stock Exchange Eyes Israel-Based Startups
The exchange's small and medium-sized enterprises segment sent representatives to Israel in search of startups that want a European IPO
Meir Orbach
|
23:17 09.11.2017
Scale, an exchange segment for small and medium-sized enterprises launched by the Frankfurt Stock Exchange in March, is looking to attract Israel-based startups. The German exchange sent representatives from BankM, a branch of FinTech Group Bank AG, to Israel in search of companies that have raised between €5 and €10 million in total equity funding and are looking to go public. No Israel-based companies are currently listed on the exchange.
The stock exchange hopes to attract as many as ten Israel-based startups, said Dirk Blumhoff, a corporate project manager at BankM in an interview with Calcalist.
In recent years Israel-based technology companies diversified their target markets in the search for stock exchanges to be traded at. The weakness of the Tel Aviv Stock Exchange has led even smaller companies go for Britain, Australia, Singapore, and China.
The Australian Securities Exchange lists over 10 Israel-linked companies, including delivery tech company Dragontail Systems Ltd. and pharmaceutical tech company eSense-Lab Ltd. The Singapore Exchange Ltd. lists two, investment company The Trendlines Group Ltd. and gemology tech manufacturer Sarine Technologies Ltd.