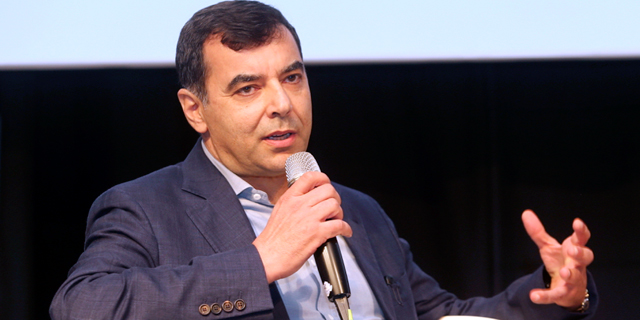 Mobileye CEO Rejoins Jerusalem University Following Royalty Dispute
Star scientist Amnon Shashua will be reinstated as a professor at the Hebrew University's engineering school
Hagar Ravet
|
10:16 24.11.2017
Mobileye CEO Amnon Shashua will be reinstated as a professor at the Hebrew University of Jerusalem, concluding a dispute over the tech company's intellectual property, the university announced Wednesday.
For daily updates, subscribe to our newsletter by clicking here.
"The dialogue process between the university and the Professor Amnon Shashua has concluded successfully, and by mutual agreement, Prof. Shashua and Professor Shai Shalev-Shwartz will return to teaching," said the statement from the university. Shalev-Shwartz is a vice president of technology at Mobileye.
Mobileye CEO Amnon Shashua. Photo: Nimrod Glickman
צילום: נמרוד גליקמן
The dispute arose following Intel's acquisition of Israel-based Mobileye in March in a deal valued at $15.3 billion. The university demanded royalty payments from Mobileye over intellectual property created by its chief executive.
Mobileye develops systems that help cars "see," alerting drivers of obstacles and nearby objects to prevent accidents. Mr. Shashua resigned from the university and news reports revealed that days before the Intel deal, he had university directors sign a waiver that said the university has no claim over Mobileye's intellectual property. Mr. Shashua's colleagues protested the resignation and demanded the university reinstates him. In September, the university renounced its claims. "The Hebrew University and Mobileye will continue to collaborate for the benefit of mutual research and cross-fertilization," the university said in its statement, adding that the matter of royalties is settled.