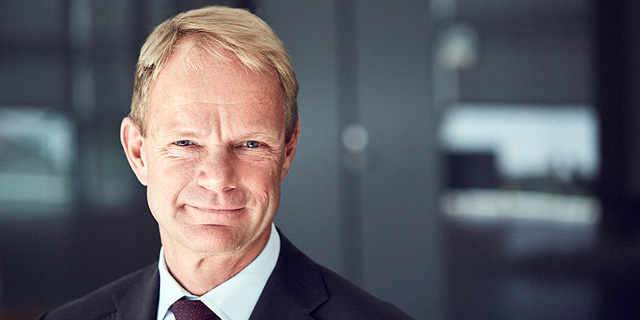 Israeli Parliamentarians to Push Against Teva Layoffs in the Country
Shelly Yachimovich, a member of the Israeli parliament representing the Israeli Labor Party, said she intends to call an emergency hearing of the Israeli parliament's state control committee on the issue. The planned layoffs are a result of the company's management failures, she added
Dror Reich and Maayan Manela
|
13:02 26.11.2017
Israeli parliamentarians have reacted to Calcalist's Thursday report that the troubled Israeli drugmaker Teva Pharmaceutical Industries Ltd. is set to lay off 1,700 employees in Israel, a 20-25% of Teva's workforce in the country. According to Calcalist's report, which was based on information provided by people familiar with the matter who spoke on conditions of anonymity, the layoffs planned in Israel are part of the company's plan to cut 4,000 jobs worldwide.
For daily updates, subscribe to our newsletter by clicking here.
Shelly Yachimovich, a member of the Israeli parliament representing the Israeli Labor Party, said on Friday in a newsletter that the planned layoffs are a result of the company's management failures. "The employees are the victims of a failed, blundering, and greedy management," Ms. Yachimovich said, adding that she intends to call an emergency hearing of the Israeli parliament's state control committee on the issue.
Israel's biggest trade union, the General Organization of Workers in Israel, released a statement on Thursday saying that the organization will object to any one-sided motions for consolidation by Teva. Any decision would be carried out only after negotiations, and with the consent of the Histadrut and the Teva worker's union, the organization said.
Itzik Shmuli, an Israeli parliament member representing the Israeli Labor Party and a member of the parliamentary labor committee, said in a statement Thursday that Teva teaches Israelis a lesson in gluttony, by repaying the country for billions of shekels in tax benefits by laying off hundreds of employees. Another parliamentarian for the Labor Party, Amir Peretz, said that the parliament must interfere with Teva's planned layoffs. Mr. Peretz is the former chairman of the General Organization of Workers in Israel.
In Israel, the majority of the layoffs will take place at the company's headquarters in Petach Tikva, 5 miles (8 km) east of Tel Aviv, where there are currently 1,500 employees, and at the Teva Tech plant in Ne'ot Hovav, in the south of Israel, which is operated by Teva Tech Ltd., a part of Teva's chemistry division.
Teva also intends to lay off tens of percents of the company's ten thousand employees in the U.S. in upcoming weeks. Plans for layoffs in Teva's European units, currently employing over 24,000, are expected to be relatively minor.
In September, Teva announced the appointment of new CEO Kåre Schultz. Danish media gave Mr. Schultz the moniker "hardcore" during his previous role as CEO of Copenhagen-based pharmaceutical company H. Lundbeck A/S, where he was credited with implementing a turnaround strategy for the company, which included significant cuts to the workforce.
Falling generic drug prices and the expiration of patents related to the company's flagship drug Copaxone last year have caused Teva financial stress, and declining revenues cast doubt on Teva's ability to haul its massive debt load.