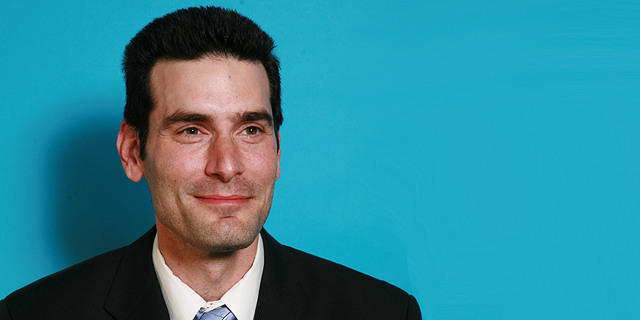 Opinion
The Year's Seven Key Trends in Israeli Mergers and Acquisitions
Even without counting the Mobileye deal, 2017 was another strong year for M&A in Israel
Micki Shapira
|
14:42 29.12.2017
As we head towards the year's end, I would like to offer seven key trends in 2017's merger and acquisitions activity involving Israeli companies transactions. According to research I conducted based on published deals and personal knowledge, there were approximately 125 completed Israeli M&A transactions in 2017. This represents another strong year for the M&A transactions in Israel, even as that the average price of M&A transactions has been going down in recent years, excluding the $15.3 billion Mobileye deal. When you look solely at the technology sector, there was stagnation in M&A transactions (excluding the Mobileye deal) in 2017, which may be due to an increase in growth rounds and more IPOs given the high valuations in certain areas of the technology sector.
For daily updates, subscribe to our newsletter by clicking here.
The key trends in the Israeli M&A transactions in 2017 are as follows:
1. The growth in investments in the auto-tech industry. The acquisition of Mobileye, a developer of autonomous driving systems, by Intel for $15.3 billion, which is the biggest Israeli M&A deal in 2017, has marked Israel as a destination for automotive innovation. But beyond the Mobileye deal, an additional sum of about $3.5 billion was invested in Israeli-linked auto tech companies in 2017, including Juno Lab, a ride-sharing platform, which was sold to Gett, and Exo Technologies, a software developer of GPS technology in cars, which was sold to Lear Corporation. The growth of Israeli companies in the auto-tech sector also contributes to the increasing direct activity of international car manufactures which have opened research and development centers in Israel during 2017 such as Daimler, Skoda and SEAT while other international car manufacturers have already announced their intention to open R&D centers in Israel or are looking for Israeli technology in the auto-tech sector, such as Hyundai, Volkswagen and SAIC.
5. The weakening of the acquisition of foreign companies by Israeli companies. Teva, which for many years was the largest Israeli company in terms of acquiring foreign companies, entered into a financial crisis. Similarly to Teva, other leading Israeli companies such as Israel Chemicals are facing a difficult business environments, which have led them to reduce their M&A activity. This trend should continue into 2018 and cause Israeli companies to concentrate on acquisition of foreign companies up to $100 million. Frutarom Industries, one of the world's 10 largest companies in the field of flavors and natural specialty fine ingredients, is the most active Israeli company, acquiring 11 companies in 2017, usually each below $100 million.
6. Recovery in performing IPOs in the Tel Aviv Stock Exchange. After several weak years, 2017 was a very strong year for IPOs of Israeli companies in the TASE. 17 companies filed for an IPO in the Tel Aviv Stock Exchange in 2017 (versus only 3 IPOs in 2016). Given that Nasdaq and the NYSE are expensive markets to list on and the companies need to have high valuations prior to listing, Israeli companies have started looking for new sources of liquidity such as Sisram Medical which was the first ever Israeli company to have an IPO on the Hong Kong Stock Exchange (I had the privilege to serve as the Israeli counsel to this IPO). In case Israeli companies will increasingly choose to raise funds in the capital markets, this will affect the amount of Israeli M&A transactions.
7. The growth investment in the pharma sector. The pharma and medical device sector saw the most of Israeli M&A transactions in terms as measured by the size of deals in 2017. A combination of advanced medical institutions in Israel, which constitute an incubator for developments in the field of medicine and pharmaceuticals, together with R&D centers in Israel of most of the world's leading pharmaceutical companies, alongside talented Israeli entrepreneurs, will continue to support the trend of the development of startups and mature companies in pharma and medical devices in 2018, driving more investment in this sector.
Micki Shapira, a partner at law firm Weinstock-Zecler & Co., serves as chairman of the Corporate Committee and the M&A Sub-Committee of the Israel Bar Association, Tel Aviv District.