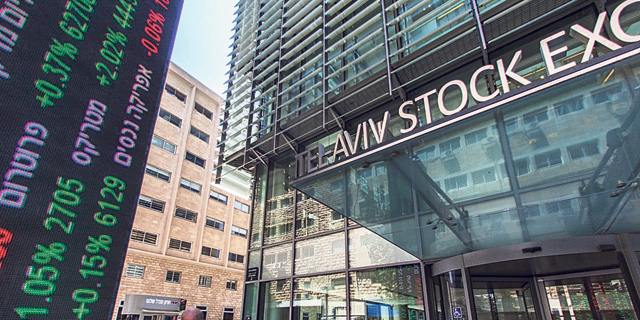 Opinion
Israeli Capital Markets Will Experience a Renaissance in 2018
2017 saw the largest-ever acquisition of an Israeli technology company (Mobileye) and biotech company (NeuroDerm), charting a positive course for Israeli capital markets in 2018
Steven Schoenfeld
|
17:28 31.12.2017
2018 will mark the 70th anniversary of Israel's independence. I believe that 2018 will also be the beginning of a major renaissance for Israel's capital markets. More and more Israeli companies are tapping global markets, and investors are finally comprehensively viewing Israeli equities, scrapping the artificial distinction between
companies listed in Tel Aviv and those listed abroad.
For daily updates, subscribe to our newsletter by clicking here.
2017 was a historic year for acquisitions of Israeli companies, notably, Intel's purchase of Mobileye for $15 billion, the acquisition of pharmaceutical company NeuroDerm ltd. by Japan's Mitsubishi Tanabe Pharma Corporation for $1.1 billion, and the purchase of 80% of drip-irrigation pioneer Netafim by Mexico's MexiChem at a $1.9 billion valuation. In addition, Japan's Orix Corporation made a $627 million strategic investment in global geothermal energy leader Ormat Technologies.
U.S. markets are thirsty for successful foreign IPOs, especially given the relatively weak performance of Chinese IPOs on the NYSE during 2017, and successful private Israeli tech companies could help fill that gap. At least a dozen, and perhaps as many as 20 Israeli tech companies are ready for an IPO in 2018, based on my proprietary analysis and discussions with investment bankers.
Rapidly-growing Israeli cybersecurity firm Skybox Security Inc. raised more than $150 million from late-stage venture capital investors in October 2017. Given their positive cash flow and healthy compound annual growth rate from 2014 to 2017, they could potentially go public in the U.S. or London in 2018, a move that their newest investors would likely support. Israeli content recommendation firms Taboola.com Ltd. and Outbrain Inc. may be past their peak valuations—and Outbrain has recently been downsizing—but both could likely have a successful IPO in 2018. Alternatively, the possibility still exists for a merger of these two industry leaders, which could yield substantial synergies and set the stage for an IPO. Israeli video tech company Kaltura, which has raised more than $150 million in private funding and is expanding globally, is potentially a more likely IPO for the second or third quarter of 2018, especially as they have recently taken a $50 million pre-IPO investment from Goldman Sachs.
Taxi-hailing app Gett, which raised $300 million in 2016 from Volkswagen and acquired rival Juno in the spring, could have a warm reception to an IPO. Similarly, global ridesharing startup Via Transportation Inc. raised $250 million in 2017, much of it from Daimler, and has signaled an intention to ultimately go public. Finally, automotive chip company Valens Semiconductor Ltd. raised $60 million in funding from leading VC and strategic investors in April and is at the heart of key auto tech trends with its leading HDBaseT technology for infotainment and advanced driver assistance systems.
Train safety company Rail Vision Ltd. is also expected to IPO in New York next year to fund its global growth. Rail Vision is 30% owned by Foresight Autonomous Holdings Ltd. (FRSX), which dual-listed on Nasdaq in 2017 and has a strong incentive to monetize its investment in Rail Vision.
I believe that Israeli tech stocks will 'come into their own' in 2018. Aside from building on 2017's stellar performance, major structural changes are underway in Israel's domestic market that will attract substantial new allocation to Israeli technology stocks trading worldwide. Israel wants to attract new companies to the Tel Aviv Stock Exchange by allowing them to dual list on more markets, particularly in Asia. The Israel Securities Authority (ISA) is adding Hong Kong, Singapore, and Toronto to its list of recognized exchanges, joining stock markets in the U.S. and London. Australasian markets— Australia, Singapore, and Hong Kong—are attractive markets for capital raising.