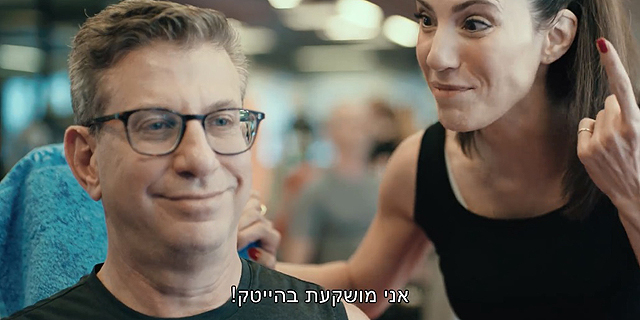 In a Bid to Raise Funds, Israeli Venture Capital Firm Airs TV Campaign
In a new ad broadcasted on prime time television in Israel, a barista, a cab driver and a fitness trainer can't wait to make an investment in a local venture capital firm
Hagar Ravet
|
12:33, 02.01.18
A new Israel-based venture capital fund has recently launched a first of its kind media campaign, calling on the public to put their money and trust in the new initiative. Aired on prime time Television in Israel since last week, the ad shows a barista, a cab driver and a fitness trainer who just can't wait to invest in the fund. "I, Shimon the barista, am about to become part of the Startup Nation," one of the actors says.
For daily updates, subscribe to our newsletter by clicking here.
Called Eucalyptus, the fund is managed by Israel-based Tamir Fishman Investment House. Partners in the fund include Eldad Tamir, founder and CEO of the investment firm, and former Intel vice president David ("Dadi") Perlmutter. Eucalyptus is one of five new investment vehicles competing for Israeli government backing.
In July, the Israeli ministry of finance published a tender for government-backed technology growth funds, offering loss protection and government credit. The initiative aims to increase and diversify capital investments in Israeli registered tech companies. To qualify, the funds are required to list on the Tel Aviv Stock Exchange after raising around $115 million (NIS 400 million).
The campaign ads show Mr. Tamir interacting with Israelis excited for the opportunity to jump on the Israeli tech bandwagon through Eucalyptus, unaware to the fact he is one of the fund's partners.
In a Monday interview with Calcalist, Mr. Tamir said the campaign is part of the fund's vision and has been in the works for three years. "Taking a financial product and making it available to the everyday customer—that is a major change. We are witnessing a social sea change, and a shift in the way investment decisions are being made."
In 2015, Messrs. Tamir and Perlmutter attempted to raise a growth capital fund of $300 million with the same name. Another partner in the previous incarnation of the fund, former president and CEO of Allot Communications Ltd. Rami Hadar, is not part of the new fund currently being advertised.
Eucalyptus' managers said they financed the campaign out of their own pocket, though they did not disclose the costs involved. They also said they received the approval of the Israel Securities Authority before airing the campaign.