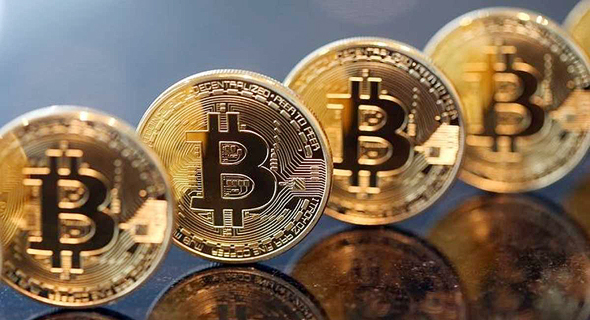 Opinion
2018 Forecasts: Bitcoin Will Crash, Venture Capital Will Flow, Innovation Will Spread
Israeli venture capitalist Amit Karp shares his outlook for the year ahead
Amit Karp
|
16:45 02.01.2018
At risk of seeming foolish a year from now, here are my predictions for 2018.
For daily updates, subscribe to our newsletter by clicking here.
Bitcoin will crash
Bitcoin's remarkable price increase was the story of 2017, and now it seems to be the only thing on everyone's mind. It is evident that as of now Bitcoin is not commonly used for transactions (except for illegal activity) and it is very unlikely this will change in the foreseeable future. What we are left with is a store-of-value mechanism, which, some would argue, is similar to gold, but not better in any way, in the age of ETFs, when gold is traded digitally. People who are buying Bitcoin these days are mainly speculating, believing that cryptocurrencies are the new and easy way to get rich. But, at some point, the price will stop going up, and then people will be stuck with a "currency" that has zero use. Is such a currency worth $100K, $20K, $1K or $1? The funny thing is that all answers may be true, since there is no logic in any single price for it, and therefore the same mechanism that made Bitcoin's price increase so rapidly, will also be the one bringing it down at the same pace.
In the past few years, a new phenomenon surfaced in which a handful of startups are flooded with disproportionate amounts of funding by investors. Companies like Uber, WeWork and Magic Leap Inc. raised billions of dollars from investors, and many other companies raised hundreds of millions from Softbank Group Corporation's $100 billion Vision Fund. SoftBank's huge investments make other investors step up and raise the stakes with even larger funds (such as California-based Sequoia Capital's new $6 billion fund) to be able to compete with the multinational corporation. I believe we will continue to see this trend in 2018, since SoftBank's Vision Fund is far from being exhausted. Having these mega financing rounds available for startups significantly increases the upside opportunity for early investors and entrepreneurs, but it also comes with a big risk— upping the ante to a whole new level. Only several years from now, will we be able to assess the aftermath of this trend.
This is also not a new phenomenon, but I think we will see this trend further increase in 2018. With more VC money available outside the Bay Area, in particular, and outside the U.S. in general, more startup hubs popping up around the world, more experienced talent available outside Silicon Valley, and professionals worldwide feeding off the same tech-news sources, reducing the asymmetry of information which existed before — it is constantly becoming easier to launch startups in new locations around the world. When you add the fierce competition for talent, the expensive rent and the high cost of living in San Francisco — I believe we will keep seeing innovation spreading outside the Bay Area.
This article was originally published on Medium.
Amit Karp is a partner at the Israeli office of venture capital firm Bessemer Venture Partners, headquartered at Menlo-Park, California.