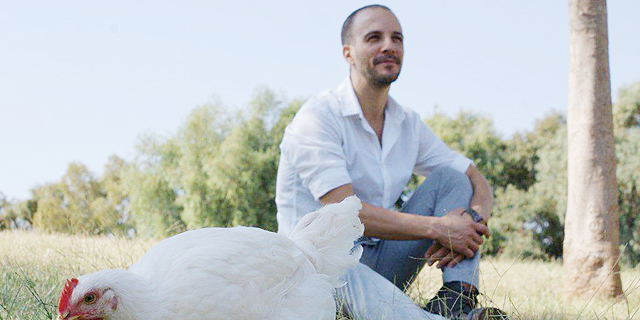 Lab-Grown Meat Startup SuperMeat Raises $3 Million
The company aims to bring edible lab-grown poultry meat to the market within three years
Amarelle Wenkert
|
15:52 03.01.2018
Israeli food tech startup SuperMeat raised $3 million in seed funding, the company announced Tuesday. The investment round was led by U.S.-based venture capital fund New Crop Capital and venture capital firm Stray Dog Capital, a firm investing in animal-friendly ventures. European poultry producer PHW-Gruppe also participated in the round, and has entered a strategic partnership with SuperMeat, the company said. SuperMeat aims to bring its lab-grown poultry meat to market within three years at a price point similar to regular chicken products, the company said in a statement.
For daily updates, subscribe to our newsletter by clicking here.
Founded in 2015 and based in Tel Aviv, SuperMeat raised more than $240,000 in pre-orders via an Indiegogo crowdfunding campaign in 2016. The company produces edible lab-grown meat by culturing cells that have been extracted from a chicken. The process eliminates the need to produce and raise animals for slaughter. According to the company, cultured meat products reduce exposure to food-borne illnesses and reduce pollution and water consumption. SuperMeat products are produced using 99% less land and 98% less water than conventional meat products, and emit 96% fewer greenhouse gases, the company said, citing research by Oxford and Amsterdam Universities.
In August, San Francisco-based clean meat company Memphis Meats announced a $17 million Series A fundraising round led by Draper Fisher Jurvetson (DFJ), a venture capital firm that previously backed Tesla, SpaceX, and Skype. Bill Gates and Richard Branson also participated in the round. The company, which produces beef, chicken and duck products by culturing animal cells, released the world's first cultured meatball in February 2016 and the world's first cultured poultry in March 2017.
"SuperMeat is consistent with our pursuit to provide Europe with sustainable, clean foods," PHW-Gruppe's CEO Peter Wesjohann said in a statement. "This approach not only facilitates the development of best-in-class animal welfare concepts in our core poultry business but will also lead to the strengthening of our vegan product portfolio."