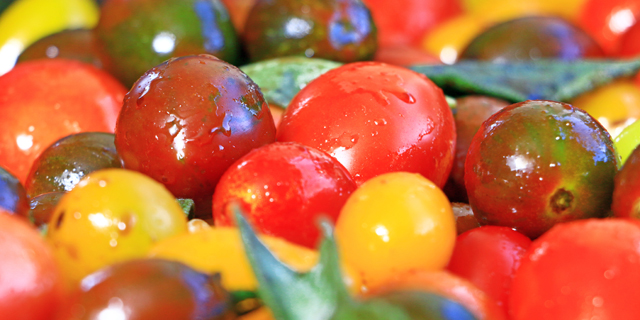 Israeli Company Developed a Blueberry Sized Cherry Tomato
Modified to match the arid condition of Israel's Arava desert, the tomato is smallest ever cultivated in the country
AP, Ynet
|
16:14 08.01.2018
In the succulent world of cherry tomatoes, one Israeli company is going smaller than ever before.
For daily updates, subscribe to our newsletter by clicking here .
The Kedma company in the country's southern Arava desert has developed the "drop tomato," about the size of a blueberry—the smallest ever cultivated in Israel, perhaps even in the world.
It's a point of pride in a country known for its agricultural innovation, where fruits and vegetables are taken seriously and where several
strands of the cherry tomato were first invented.