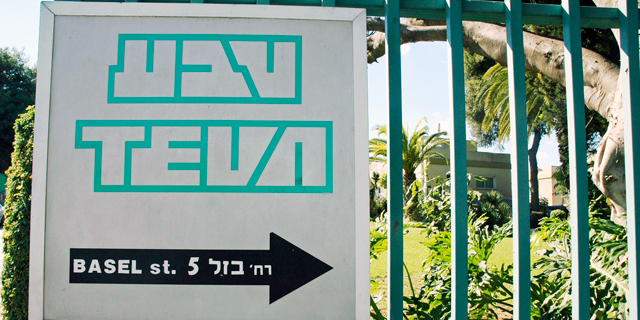 Following U.S. Bribe Settlement, Teva to Pay $22 Million Fine in Israel
Yesterday, the Israeli state attorney settled a suit against the company. In 2016, Teva agreed to pay $519 million to settle anti-bribery violations in the U.S.
Tomer Ganon
|
16:09 15.01.2018
Teva Pharmaceutical Industries will pay a $22 million fine to the State of Israel to settle charges related to anti-bribery violations, the Israeli state attorney for Tel Aviv district announced Monday.
For daily updates, subscribe to our newsletter by clicking here.
Signed with the Israeli Ministry of Justice on Sunday, the agreement compels Teva to admit all charges and pay the sum within 60 days.
In December 2016, Teva agreed to pay an aggregated sum of over $519 million under a deferred-prosecution agreement with the U.S. Department of Justice, after being charged with conspiracy to violate the anti-bribery provisions of the Foreign Corrupt Practices Act, and with intentional failure to maintain adequate internal controls.
As part of the settlement, Teva admitted to making illegal payments to government officials in Russia, the Ukraine, and Mexico in the years 2007-2012, which netted the company a profit of over $221 million. Teva recorded the bribes as legitimate distributor payments.
After the U.S. settlement was announced, an investigation into the charges was opened against the company in Israel, following a 2009 regulatory amendment that enables the state to prosecute an Israeli person or corporation that bribed foreign officials as though the offense was committed in Israel. Teva is the second company prosecuted under the amended act.
The state attorney cites Teva's current financial troubles and its status as a major employer in Israel among the reasons behind the decision to settle the case. Israel-headquartered Teva's ability to carry its $32 billion debt, accrued as a result of its 2016 acquisition of Actavis, is threatened by falling revenues and the conditions of the generic market. To stabilize its financial outlook and cash flow, the company launched an extensive reorganization plan in December that will see it consolidating and divesting assets, narrowing its drug portfolio and laying off 14,000 employees, around 1,700 of them in Israel.
While the Israeli state attorney determined that the settlement was in the public interest, the agreement only closed the issue against the company itself, potentially leaving open the option of prosecuting company officials separately.
All Teva employees "that had been willfully involved in the wrongdoing are no longer employed by the company," a Teva spokeswoman said. The company's spokeswoman further noted that "the investigation and today's resolution are not due to new facts but rather relate to facts that were subject to FCPA resolution with the U.S. authorities in 2016," and that "after the company learned of the U.S. investigation, it has implemented a robust compliance and enforcement program with very high standards designed to protect it and its subsidiaries from further violations."