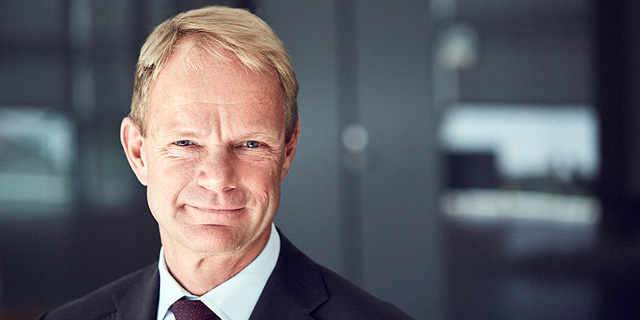 As Part of Cost-Cutting Plan, Teva Will Shut Down Twenty or More Manufacturing Sites
The drugmaker will shut down 20-25 manufacturing sites in the next two years, CEO Kåre Schultz said Monday
Lilach Baumer
|
16:46 10.01.2018
Teva Pharmaceutical Industries Ltd. intends to close 20-25 manufacturing sites out of 80 around the world in the next two years CEO Kåre Schultz said Monday, speaking at the JP Morgan Healthcare Conference held at San Francisco. The company previously said it would close or sell a "significant double-digit number" of its facilities.
For daily updates, subscribe to our newsletter by clicking here.
Teva also intends to reduce its total base cost by $3 billion by the end of 2019 by cutting costs "where it does not affect revenue generation," Mr. Schultz said.
The troubled drugmaker, currently carrying a debt of $32 billion according to Mr. Schultz, announced its reorganization plan in December. The cost-cutting plan includes divestment and consolidation of assets, layoffs of 14,000 global employees, and a preference for market-dominating, complex generics over brand-name research.
Many of Teva's problems are a result of a failure to consolidate and combine assets following its many acquisitions, Mr. Schultz said, resulting in three tiers that are now being combined into one— global staff functions, a generic business division structure, and a specialty division structure. This optimization process will see Teva close 20- 25 manufacturing sites, reducing two-thirds of management in some cases, he added.
Elaborating on previous statements, Mr. Schultz said the company will cut unprofitable products and raise prices on remaining ones. In the generics market, he explained, most of the profit is made from being the first or second company to launch a generic version, and most of that profit is made within the first couple of years before additional competitors come into the market and the prices start to go down.
While Teva has the largest generics portfolio in the world, around 10% of those drugs became unsustainable at their current pricing, and Teva will either increase their price or discontinue them, depending on negotiations with major clients in the U.S. Teva will now focus on maximizing operating profit product by product instead of on maximizing revenue, Mr. Schultz explained.
Teva hiked some of its specialty drugs by 3%-9.4% in January, according to a Friday report by UBS Securities LLC analyst Marc Goodman. Teva did not increase the price of its multiple sclerosis drug Copaxone, perhaps due to recent generic competition in the U.S. In October, rival Mylan N.V. received Food and Drug Administration approval for a generic version and offered 25%-30% discounts to clients, according to an October report by Sanford C. Bernstein & Co. LLC analyst Ronny Gal.
In December, Credit Suisse analyst Vamil Divan reported that Mylan's version achieved a 10% market share.
Going forward, Teva intends to focus on two segments that will be Teva's key drivers of growth, according to Mr. Schultz. The first will be the specialty segment, where Teva will concentrate mainly on three new original drugs: Austedo for the treatment of Huntington's disease, fremanezumab for the treatment of migraine, and non-opioid pain reliever fasinumab, a drug still under development.
The second will be the generics segment, which will include first-to-launch generics; complex generics; a more slimmed down portfolio of central nervous system and neurology products; and biosimilars, which are generic, almost identical versions of drugs manufactured from biological sources, such as vaccines, gene therapies, and products that include blood or tissue components.
Teva does not intend to raise any equity or make any major acquisitions in the next four years, Mr. Schultz stated at the San Francisco conference.