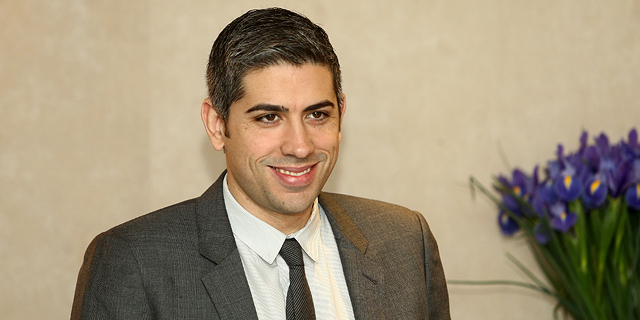 Israeli Shelf Company Turned Crypto-Mining Company Plans to List on Toronto Exchange
Quebec-based crypto-coins mining company Backbone Hosting attempted to list on the Tel Aviv Stock Exchange through a merger with a Tel Aviv shelf company before it was blocked by the Israeli securities regulator. Now, the company looks to Toronto and Nasdaq
Reut Shpigelman and Amarelle Wenkert
|
17:10 30.01.2018
Blockchain Holdings Ltd., a reincarnation of Israeli shelf company Natural Resources Ltd. and Quebec-based cryptocurrency mining company Backbone Hosting Solutions Ltd., plans to list on the Toronto Stock Exchange within six months, said CEO Roy Sebag, speaking on Tuesday at a press conference in Tel Aviv.
For daily updates, subscribe to our newsletter by clicking here.
The company also plans to list as an ADR (American Depositary Receipts) issuer on Nasdaq, Mr. Sebag said.
The company's plans for a Tel Aviv float were short-lived, as the Israeli securities regulator weighed in. On January 4, the Israeli securities authority said it will move to bar cryptocurrency-related companies from trading on the Exchange unless they have $30 million (NIS 100 million) in equity and have been active for at least three years.
Operating three cryptocurrency mining server farms in industrial facilities in Quebec, Backbone was registered in Canada in July. It started operating in the second half of 2017. Following the announcement a spokesman for Natural Resources, now called Blockchain Mining Ltd., said that while the company would have over $30 million in equity, it is doubtful whether it would be considered as operational for at least three years, as per the suggested regulation.
Most stock exchanges around the world have been cautious when it comes to listing cryptocurrency companies. On September, Canadian cryptocurrency mining company Hive Blockchain Technologies Ltd. began trading on the Toronto Stock Exchange. "By July of this year, the company is expected to be traded on the Toronto Exchange, as well as an ADR on Nasdaq," Mr. Sebag said at the press conference. "There are just a few more technicalities to complete," He said. "We have received preliminary approval." Mr. Sebag holds a 51% stake in Blockchain Holdings.
According to Mr. Sebag, Blockchain Holdings saw revenues of $3 million in November, $7.6 million in December, and $7.3 million so far in January.