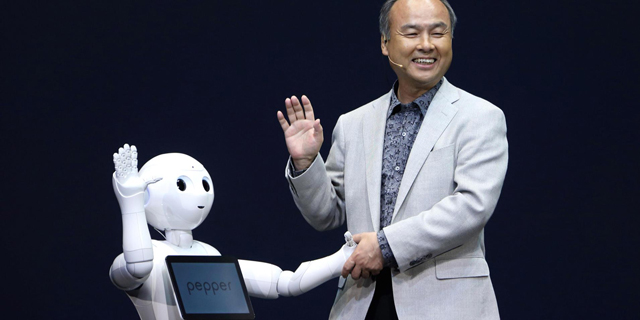 Opinion
SoftBank May Be Smothering Young Startups With Money
Needing to deploy its huge $100 billion capital, SoftBank's Vision Fund may be doing young companies more harm than good
Amit Karp
|
10:37 31.01.2018
On Tuesday, Japanese telecommunications company SoftBank Group Corporation announced a $300 million investment in U.S.-based dog-walking startup Wag Labs Inc. This follows many recent large investments made by SoftBank's Vision Fund, in companies such as Uber Technologies Inc. ($8.8 billion), WeWork ($4.4 billion), Compass ($450 million) and others.
For daily updates, subscribe to our newsletter by clicking here.
What is interesting about Wag, based on a Tuesday report by tech media website Recode, is that the mega-investment was signed when the company was still searching for a CEO. Furthermore, citing sources, Recode reported that initially Wag was trying to raise a $100 million round, and SoftBank's final investment was triple the amount. These facts do not point to a mature company with a well-defined business model that is ready for such a large growth round.
It is still too early to say how SoftBank's model will play out and what will be the implications for the broader startup ecosystem. But it does challenge some of the conventional startup investors who are now forced to either compete with SoftBank and deploy more capital earlier in a startup's life or take the risk that a competitor that raised a mega-round will run them over.
I think it is typically healthier for early stage startups not to have an infinite amount of money on the balance sheet. I believe that having some cash constraint forces management to be more disciplined and focused, and often leads to building a better and more sustainable culture. This doesn't mean that startups shouldn't raise large financing rounds. But it is better to do this when the company knows how to spend it, and based on the company's needs and not because the investor needs to deploy more capital.
This article was originally published on
Medium
.
Amit Karp is a partner at the Israeli office of venture capital firm Bessemer Venture Partners, headquartered in Menlo-Park, California.