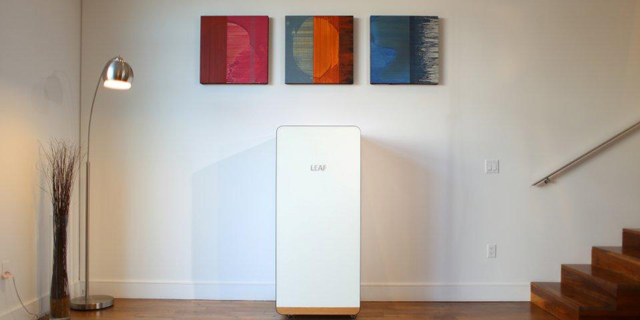 Leaf, Long-Awaited Home Cannabis Farming Box, to Start Shipping
Around 1,500 units of the automated home cannabis growing box, currently priced at $3,000, have been sold. Shipping is expected to begin in April or May
Amarelle Wenkert and Orr Hirschauge
|
17:18 13.02.2018
Leaf, a long-awaited automated home cannabis growing box that looks like what would happen if Apple started making refrigerators, will finally be ready to ship within a couple of months, according to Jonathan Ofir, co-founder and CEO of Corsica Innovations Inc., which develops the sought-after appliance.
For daily updates, subscribe to our newsletter by clicking here.
Founded in 2015 by Israel-born entrepreneurs Mr. Ofir and his partner Eran Mordechay, Corsica Innovations employs a 9-person team in Tel Aviv and in Boulder, Colorado. The company introduced its concept for the Leaf automated cannabis growing appliance in 2015, and has since sold some 1,500 units, which are currently priced at $3,000 a piece, according to Mr. Ofir.