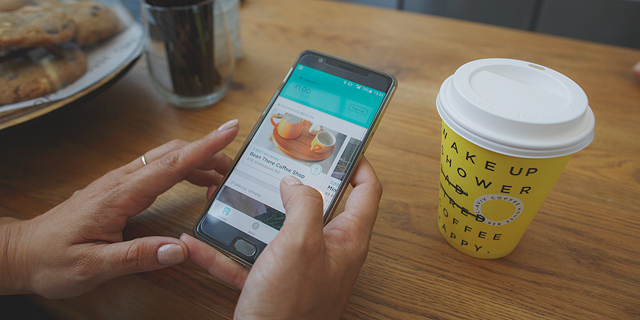 Digital Wallet Startup Colu Raises $20 million in ICO
Tel Aviv-based Colu, which uses blockchain technology to create localized digital currencies, also raised $8.5 million in equity investment
Hagar Ravet and Daniel Vainberg
|
12:41 20.02.2018
Blockchain-based digital wallet startup Colu has completed a $20 million initial offering of its own cryptocurrency, Colu Local Network (CLN), Colu Co-Founder and CEO Amos Meiri told Calcalist in an interview Monday. In addition to the ICO, Colu also received an equity investment of $8.5 million.
For daily updates, subscribe to our newsletter by clicking here.
Founded in 2014 and headquartered in Tel Aviv, with an additional office in London, Colu uses blockchain technology to create localized digital currencies designed to be used within communities and encourage local spending. The company launched its digital wallet in early 2017. According to company data, Colu has 100,000 monthly users in four cities in the U.K. and Israel.
Colu previously raised $26.5 million from investors including U.S.-based Spark Capital, Israeli holding company IDB Development Corporation Ltd., and Tel Aviv-headquartered Aleph VC.
Colu first announced its plan to ICO in November 2017. "ICO is serving two purposes for us", Mr. Meiri told Calcalist in November. "The first is of course raising money, but we could have done that through VCs, the second and more important one is the network effect that will allow us to expand and reach new communities."
Colu blocked investors from the U.S., China, South Korea, Syria, Lebanon, Iran, and Israel from participating in the ICO, due to regulatory issues pertaining to cryptocurrency. "Every country where we felt there was a lack of understanding by the regulators, a lack of information, or an unclear regulatory position, we didn't want to take the chance," Mr. Meiri told Calcalist.